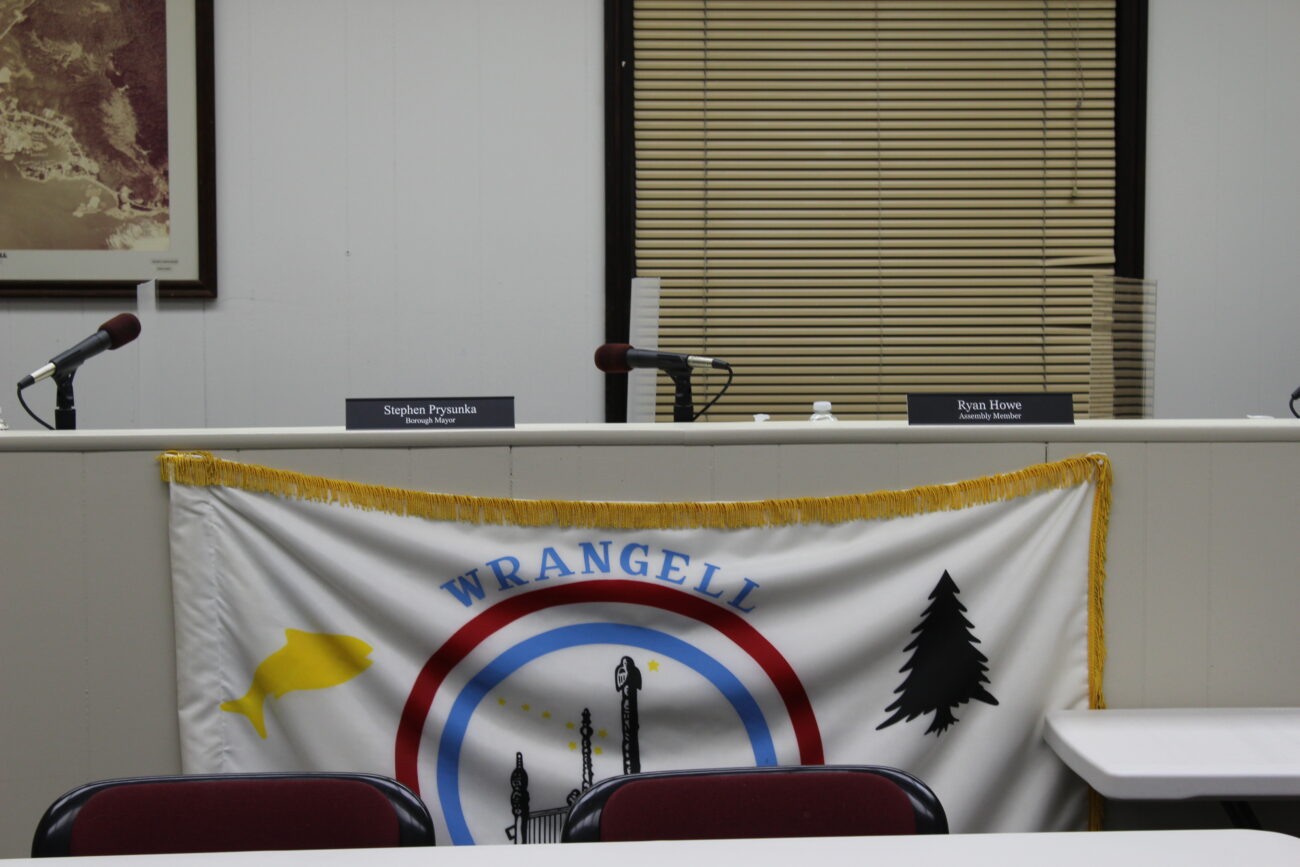 Wrangell's borough assembly will consider raising water rates, cemetery fees and implementing new sales tax policies at its Tuesday meeting.
The assembly will hold a public hearing Tuesday (April 26) on a proposed 30% water rate hike. That would add a little over $14 per month to a household's water bills. Cemetery fees could also go up, with a proposed $670 increase to the cost of a casket plot at Wrangell's cemeteries, among other fee increases.
The assembly will also consider changes to the way it allocates sales tax revenue, with a proposed 80% of the revenue going to the community's General Fund and 20% to a newly-formed school fund. The assembly struck down a proposal to remove a cap on the amount of sales tax collected. That cap, which means sales tax can only be collected on the first $3,000 for goods and services, would stay in place.
At its Tuesday meeting, the assembly will also consider selling the former Wrangell Medical Center building and property on Bennett Street. It's been valued at $830,000. The property would be put up for auction on the borough's public surplus website, which it has previously used to sell other borough-owned properties.
As the borough moves towards building a new water plant, the local government is still looking for new sources of funding for the estimated $15 million project. The assembly will consider applying for a $3.8 million loan from the state Department of Environmental Conservation at its Tuesday meeting. The loan would pay for some of the project.
Another utility – Wrangell's electrical meters – could also be getting an upgrade. Wrangell's assembly will look at spending $750,000 to update the borough's electrical metering system. The new system would also allow the borough to eventually bring water meters to the local utility network – most of Wrangell's water customers are unmetered. The metering company – AMI – will hold a work session with the assembly at 5:30 p.m. on Tuesday (April 26), just before the regular meeting.
Other agenda items include a nearly $250,000 project to set up and enclose a standby generator for Wrangell's new hospital, and a $35,000 project to repair the concrete boat ramp at Heritage Harbor.
Wrangell's assembly meets at 6 p.m. in the borough chambers in City Hall. The meeting will also be broadcast on KSTK: 101.7 FM and online at kstk.org. Find the meeting agenda at wrangell.com under the "Meetings" tab. Anyone wishing to speak at the meeting can sign up on the "Persons to be Heard" sheet at City Hall.
This article has been updated to correct the process for signing up for "Persons to be Heard."
Get in touch with KSTK at news@kstk.org or (907) 874-2345.