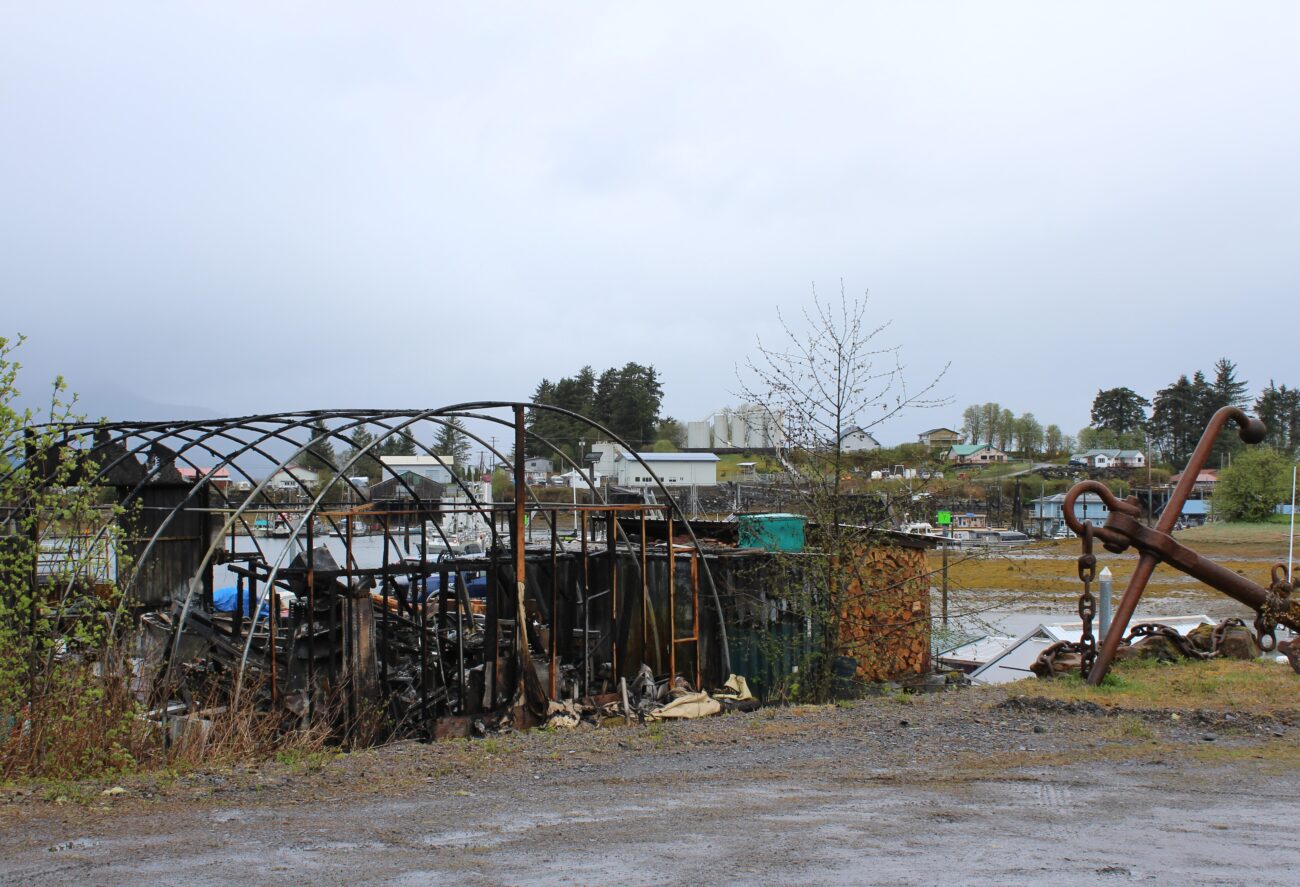 Fire officials in Wrangell say a wood stove is likely to blame for a blaze that destroyed a marine fabricator's shed early Tuesday morning. The fire did not result in any serious injuries, although one volunteer firefighter was taken to the hospital after a fall.
The arched, Quonset hut structure sat between the Svendsen Marine shop on Case Avenue and the water of Wrangell's Inner Harbor.
Fire Chief Tim Buness tells KSTK as of Tuesday morning the hut appears to be a total loss. He says the department is still working with the owner to determine the total cost of damages to the building and anything inside.
Buness says the department received word of the fire just after 3:15 a.m. Tuesday morning (May 3).
Eighteen volunteer firefighters and three pumper trucks responded to the blaze, which Buness says took around half an hour to get mostly stamped out.
Buness said initial investigation of the site led the firefighters to believe that the fire started in or around a wood stove that was located in the hut.
Buness says that one volunteer firefighter took a fall and was injured responding to the blaze, but was released from the hospital with bruising.
Svendsen Marine has operated in Southeast Alaska since 1979, building hundreds of aluminum boats for commercial fishermen, tour operators, and river-runners.
Svendsen Marine owner David Svendsen was not immediately available for comment Tuesday morning.
Get in touch with KSTK at news@kstk.org or (907) 874-2345.