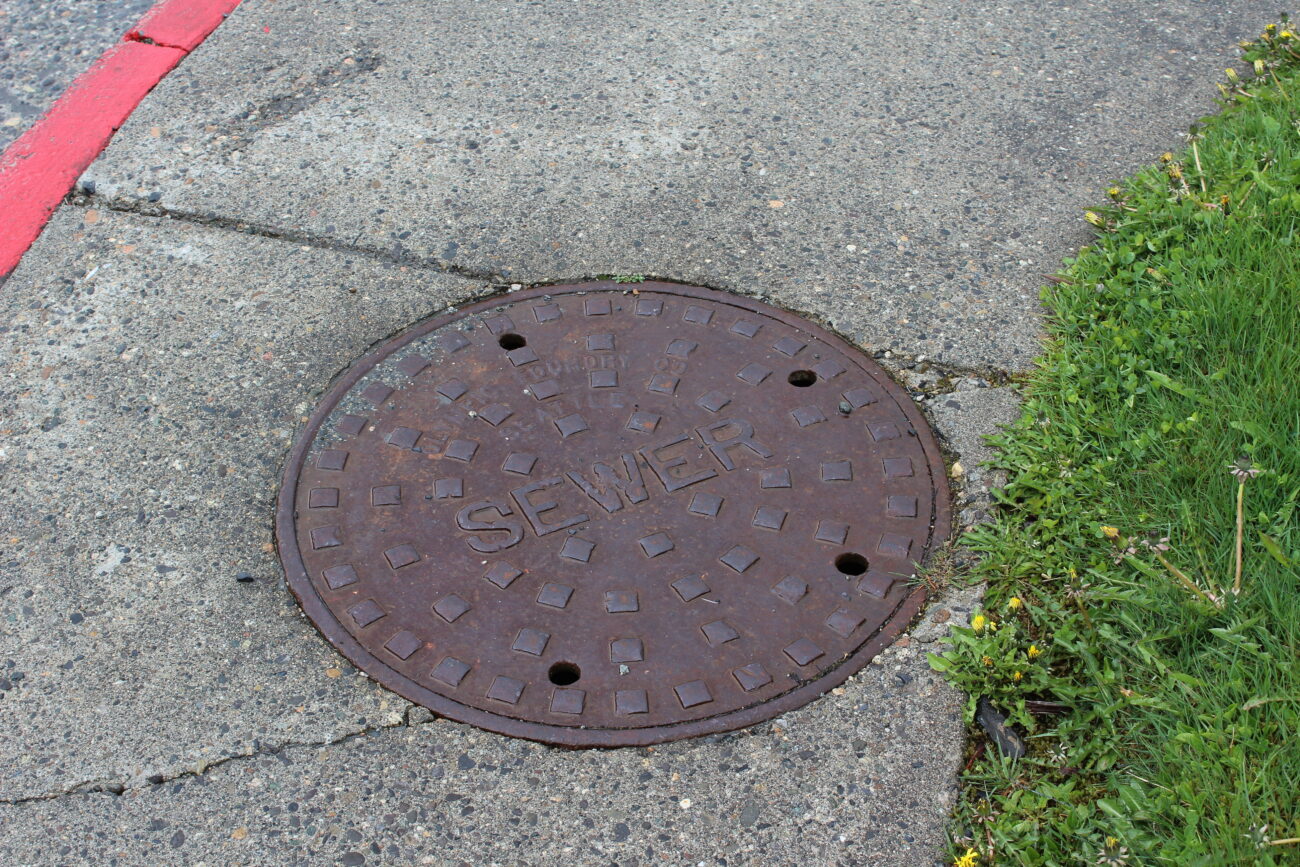 They say where there's smoke, there's fire. But for the next two weeks, where there's smoke in Wrangell, there might be a sewer leak.
Wrangell's Public Works Director Tom Wetor says the department will be checking for issues in the municipality's sewer system using a process called "smoke testing."
"Basically, the way it works is you pick an area and you plug the manhole on either side of that area. Then you pour smoke down into the sewer mains," Wetor explains, "And anywhere there's a break in the system, you should see smoke come out."
Smoke testing will take place through May 12, on a three-mile stretch of Zimovia Highway between the City Park area and Shoemaker Harbor.
Wetor says that Public Works picked that area because it's thought to be one of the largest problem areas for the sewer system.
The testing process will help identify whether there are breaks or leaks in municipal sewer mains, but also whether or not there are sewer issues on people's properties. It could also show Public Works whether or not there are improper connections between stormwater systems and the sewer system – they're supposed to be separate.
"If you have any gutters going into the system or sewer breaks or anything like that, you're getting a lot of groundwater and rainwater that end up in your system," Wetor says, "And so what that leads to is number one, significantly increased runtimes on lift stations that pump our sewage from up the road or through various places in town where it can't be gravity-fed to the wastewater plant. So it's additional wear and tear on that equipment. But the other thing that this impacts is our wastewater treatment process, we have a certain level of removal that we are mandated to meet."
If there's a lot of clean, fresh water making its way into the system, Wetor says it's harder for the treatment process to meet removal requirements set by the Environmental Protection Agency, which regulates Wrangell's wastewater treatment system.
So it's important for Wrangell to use a smoke test to try and identify those sorts of faults.
"I'm sure it will be kind of alarming for some people as they start to see smoke coming up through their house," Wetor says. "That being said, it shouldn't really come through your house, unless you have a break or a problem in your system. And so if it is coming into your house, that's a good indication that you may need to fix something and so that has health benefits for the users and for residents. Because if the smoke is able to get through, that means that sewer gasses, and different things like that are able to get through."
Wetor says residents shouldn't expect to see smoking toilets – they're filled with water. More likely, if a house's gutters or a nearby storm drain are hooked up to the sewer, those could be smoking during the next two weeks. The smoke used in sewer testing is designed to be non-toxic and dissipates quickly.
Wetor says the main goal of this effort is to make the sewer system more efficient. The borough hasn't pursued this approach in a few years, but he says the department aims to test one area of town each year, so it can identify and fix sewer issues efficiently.
Anyone living between City Park and Shoemaker Harbor who sees smoke from smoke testing in or around their property (between May 3 and May 12) is asked to call Public Works at 907-874-3904.
This article has been updated to correct the phone number for Public Works.
Get in touch with KSTK at news@kstk.org or (907) 874-2345.