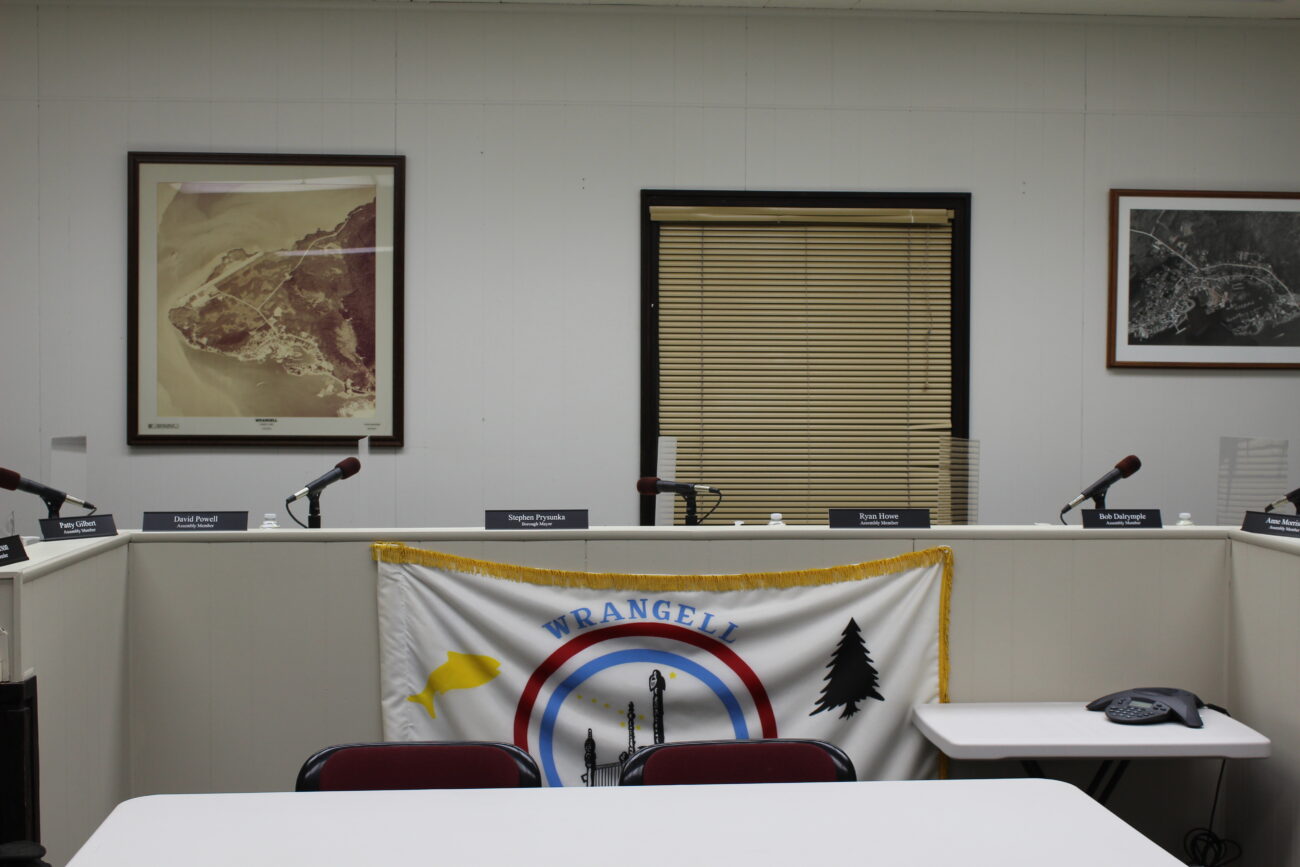 Wrangell's borough assembly is considering bumping up its garbage rates and is looking for public comment.
The borough assembly will consider a proposal to increase rates for garbage collection and dump drop-offs at its Tuesday evening meeting (May 24). Rates for cans and dumpsters would increase from anywhere between a few dollars a month to $90 more a month in the case of a 2-yard dumpster. Dump disposal would increase two dollars ($2) for the first cubic yard, and by a dollar ($1) for each additional yard if the ordinance is approved.
Current rates were set in 2019, and borough officials say that even with the proposed rate increase, Wrangell's sanitation rates will be lower than Petersburg's were almost 5 years ago.
It's part of a rash of public utility rate increases in Wrangell since the beginning of the year, starting with an increase to electrical rates in February, followed by increases to port & harbor rates, water and sewer rates, and cemetery fees.
Assembly members are also set to consider an update to local code that would mandate the review of municipal fees and rates for utilities like electricity, water, sewer, ports and sanitation before adopting a budget each year. If assembly members approve the idea, they'll hold a public hearing on the new code in mid-June.
There will also be a second public hearing Tuesday on updates to Wrangell's municipal investment code. That would allow the borough to invest in municipal and corporate-grade bonds and allow more flexibility in the length of time the borough can invest money.
It's the time of year when Wrangell levies property taxes on the $151 million worth of land and buildings in the borough. The assembly is not proposing an increase in that tax rate.
There are also a number of agenda items related to the community's Marine Service Center. Assembly members will consider adding a new position to the Marine Service Center staff. They'll also look at rate increases to the leased lots at the Marine Service Center after the borough commissioned a cost analysis last year.
Also at Tuesday's meeting, the assembly is set to discuss options for either renovating or rebuilding the community's public safety building. They could authorize spending $18,000 for a sewer capacity analysis, and they're scheduled to discuss the possible acquisition of Wrangell's old mill site at 6-Mile Zimovia Highway behind closed doors. 
Find the full agenda packet for Tuesday's meeting at wrangell.com under the "Meetings" tab. The meeting will be aired on KSTK 101.7 FM beginning at 6 p.m. on Tuesday, and will also stream on KSTK.org. Anyone wishing to comment at the meeting can sign up on the sheet located at City Hall.
Get in touch with KSTK at news@kstk.org or (907) 874-2345.