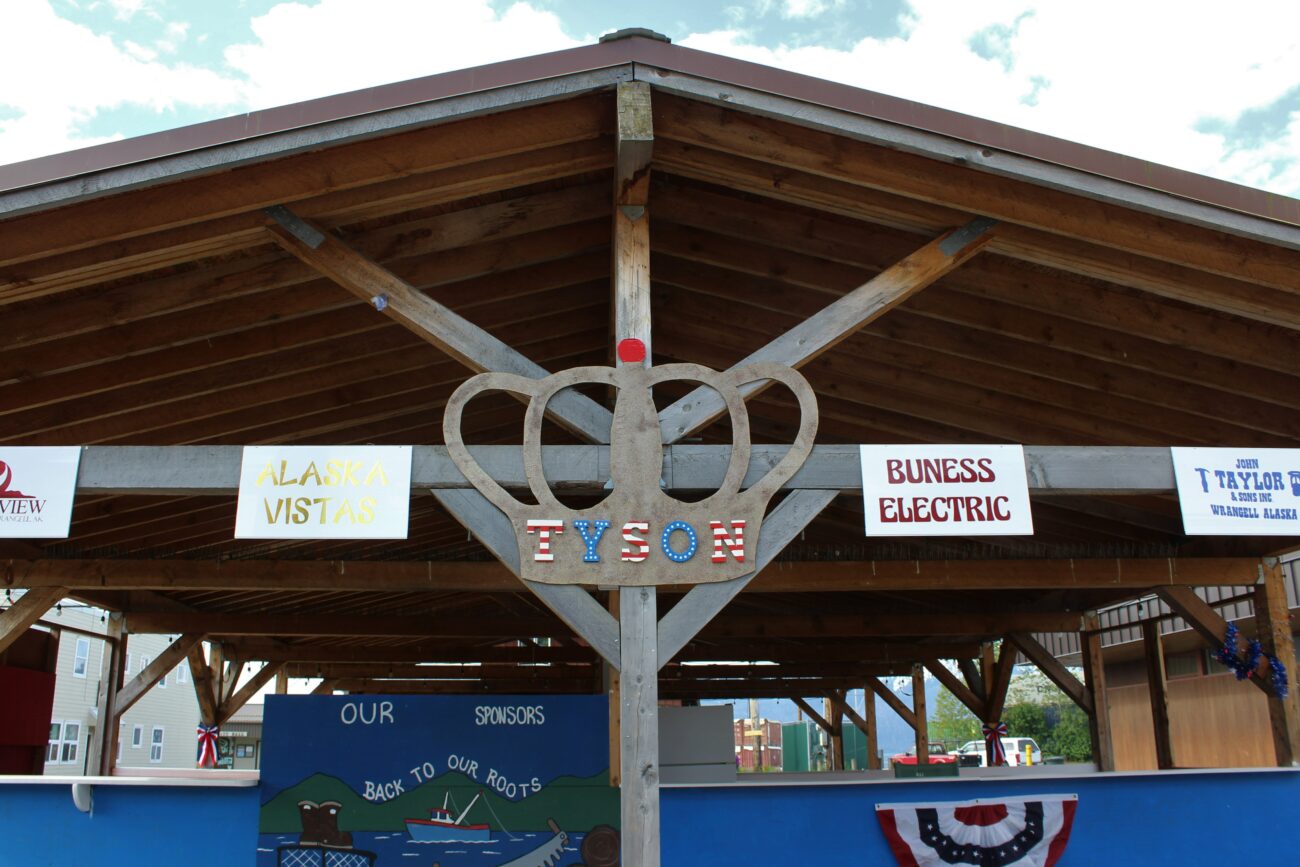 Wrangell's downtown pavilion will be bustling this month, as the Fourth of July Royalty competition kicked off at the end of May. The lone competitor this year expects to work hard for the money. 
This year, Wrangell's Fourth of July Royalty Contest only has one candidate: Tyson Messmer, an 18-year-old recent graduate of Wrangell High School. Messmer works as a deckhand for John Taylor's Summit Charters.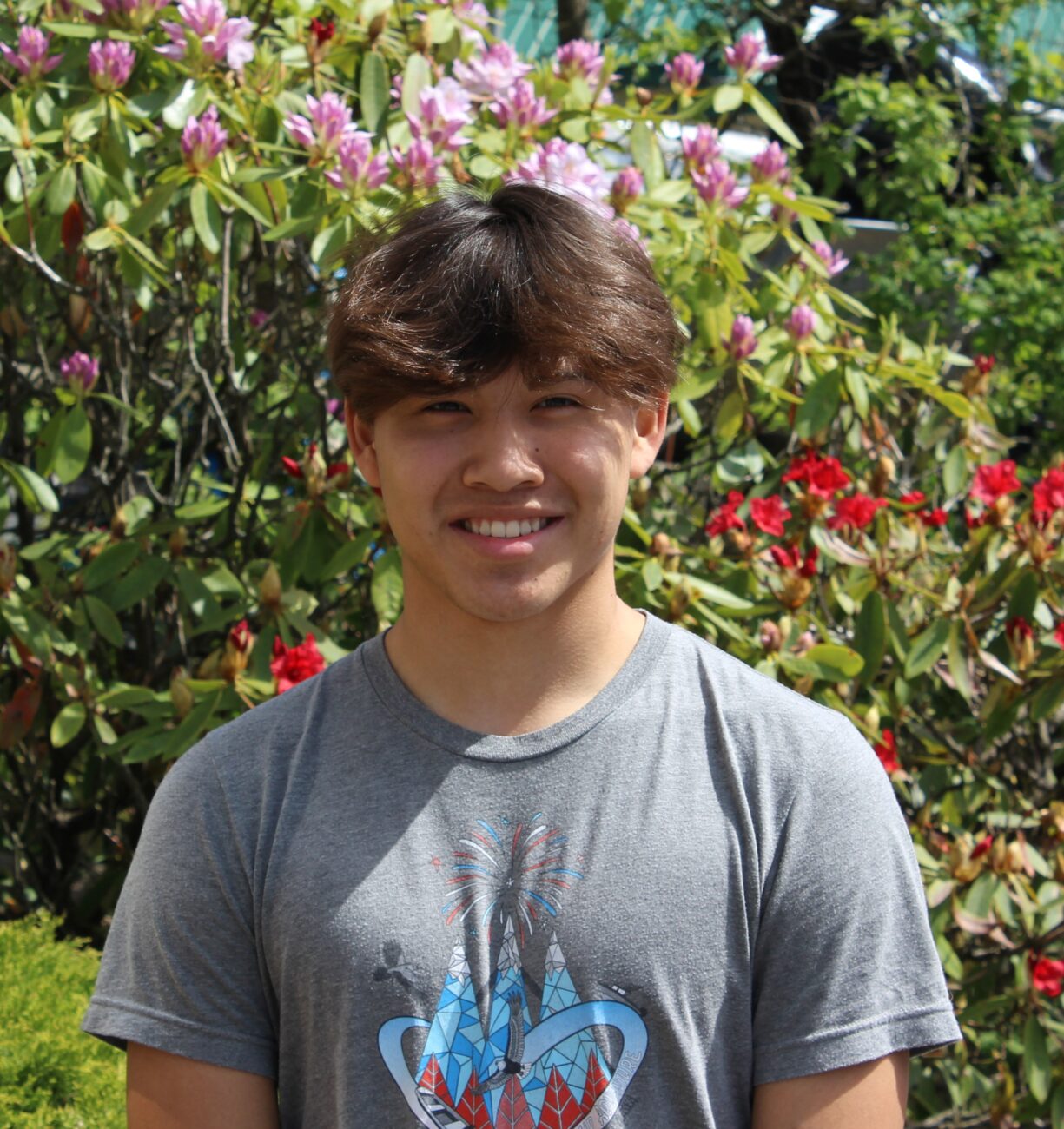 Wrangell's Fourth of July royalty competition, run by the local Chamber of Commerce, is no beauty contest. The person crowned Queen or King is the one who sells the most raffle tickets throughout the month of June. Proceeds from the raffle tickets – which run for a dollar apiece – go to help fund Wrangell's all-out Fourth of July weekend celebration. Tickets pulled the weekend of the Fourth can win ticketholders thousands of dollars.
Candidates also take home a cut of the prize: 30% of their total earnings, in recent years. That's part of the motivation for Messmer, who will attend the University of Miami in Florida this coming fall, studying biology.
"I want to run to raise money for college," Messmer says, "But most importantly, I want to help fundraise for next year's Fourth of July, so we can have a special Fourth of July for next year."
Messmer says that a poster in school asking students to consider entering the competition got him thinking about it.
"That's kind of when it started," Messmer explains, "And then my mom suggested it to me: 'Do you want to run for King?' That was about two weeks ago, so I got a little bit of a late start."
Messmer says it's been a lot of work to wrangle together sponsors and volunteers to help run the booth, which will be open almost every day until July 2, serving daily specials, a set menu of burgers and hot dogs, and fry bread a couple of times a week. His strategy?
"Just take it day by day, just raise as much money as possible," he says.
Last year, Fourth of July Queen Emma Martinsen raised almost $99,000 through ticket sales and a food booth, and Princess Cassady Cowan raised just over $16,000, together nearly breaking the record for ticket sales.
This month, Messmer's days will start early, prepping for the food booth to open at 10:30 a.m., and serving customers until it closes at 2:30 p.m. But that won't be the end of his day.
"After 2:30 p.m., I'll be out till about eight o'clock selling tickets," Messmer says. "So right after I'm done with the booth, I'll be selling tickets. Possibly before too."
Some days, Messmer's volunteers will be a little more vital than others – he's planning on keeping his job working with Summit Charters, a local tour operator.
As is required as part of the contest, Messmer has a food manager, Janell Stutz, and his mom, Lisa Messmer, is acting as his tickets and booth manager. He has other friends and family helping to sell tickets or volunteering regularly at the booth.
Messmer says he's a bit nervous, but has some experience with the wild month that's the Wrangell Royalty contest – in 2015, his sister was a part of a local basketball team that collectively ran for queen.
"So I have a little bit of an idea," Messmer says with a laugh: "I had to volunteer myself."
Once Fourth of July weekend hits, Messmer's sprint of a month earning money and selling tickets will be over, and he'll be able to enjoy his favorite parts of Wrangell's celebrations: "All the events during the day like egg toss and the gunny sack races, and the fireworks of course."
To make the month of ticket sales run smoothly, Messmer needs community support. Wrangell's two supermarkets have lists posted with the items Messmer needs donated to his booth.
"I definitely need a lot of volunteers and a lot of food donations," Messmer says, "Those are the main ones."
And, of course, Messmer hopes the town will come out to buy food and tickets throughout the month.
Messmer's King food booth is open most days from 10:30 a.m. to 2:30 p.m. this month. Find the menu and more information at his Facebook page (Tyson for King Wrangell AK 2022) or contact Messmer directly by phone: 907-305-0931. Tickets will also be sold at Buness Bros and the Totem Bar.
Get in touch with KSTK at news@kstk.org or (907) 874-2345.