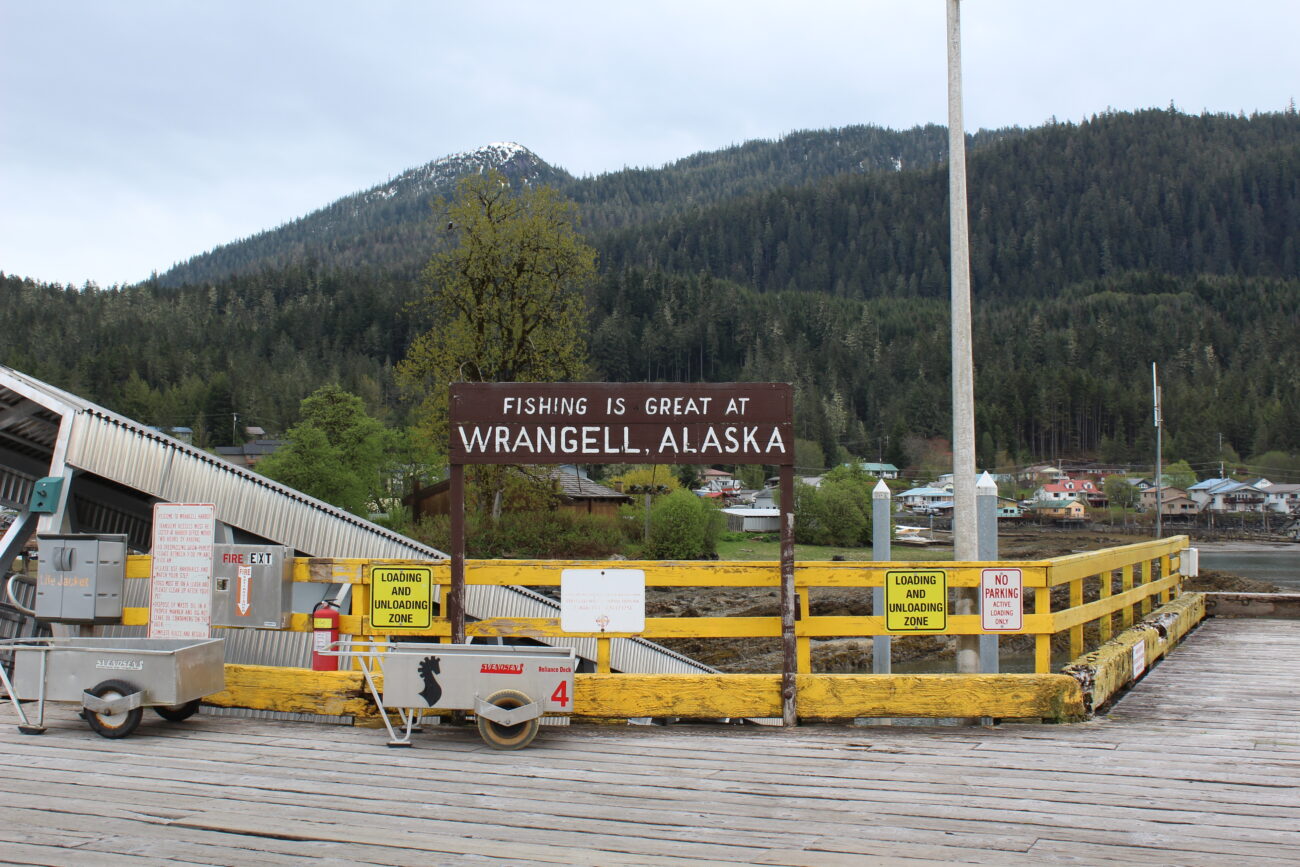 Wrangell's 67th King Salmon Derby is scheduled to kick off June 15.
Chamber of Commerce Director Brittani Robbins says it's set to be a bigger event than last year, which was Wrangell's first king salmon derby since 2017. For one, it's going to be a full week longer, running from June 15 to July 3. The Chamber is also adding an additional weigh station.
"Having the double weigh stations makes it a little easier for people coming in," Robbins says, "Because Section Eight which is close to town, just like last year, is closed by Fish & Game. So we have an area where [participants] can stop if they're coming in from further out off the point, then it's a little easier for them as well."
That new weigh station will be at City Dock, just outside the Chamber office, and will be open from 9 a.m. to 5 p.m. Monday through Friday.
The traditional Reliance Harbor weigh station will run 9 a.m. to 9 p.m. every day of the week during the derby.
Robbins says it's a pretty crazy time of year for the Chamber. In addition to organizing the King Salmon Derby, they are also planning for the community's Fourth of July celebrations and helping out at the food booth for this year's sole Wrangell Fourth of July Royalty candidate.
"It's been a lot to get together, but we've been making it work and we're really excited that we're able to do it and to have that extra weekend in there," Robbins says. "[That's] really exciting because with so many people who work, having that extra weekend gives them one last opportunity to get to catch that big fish. A friend of mines' nephew last weekend about an hour outside of town caught a 46-pound king salmon, so they're out there!"
Last year's derby was won by a teen from California, who reeled in a nearly-37-pound king close to Found Island. Earlier this month, a 40-pound king took home the top prize in Sitka's salmon derby.
Between 2017 and 2021, Wrangell didn't hold a king salmon derby because of poor returns. But last year, the Chamber of Commerce brought the derby back by changing its timing.
Wrangell's derby is what the Alaska Department of Fish & Game calls an "unsanctioned derby," meaning that fish are caught under the current sport-fishing regulations, and can't be sold.
Before Southeast stocks started to collapse, Wrangell's derbies used to be run earlier in the king run – in mid-May. Now, it follows the restricted fishing season established by ADF&G.
Ketchikan, which used to run an unsanctioned king salmon derby, isn't casting for kings this year. Last year, Ketchikan derby organizers cancelled the event over continued concerns about wild king salmon stocks. Organizers have switched the focus to coho, with a Ketchikan Silver Salmon Derby scheduled for early September of this year.
Robbins says in terms of Wrangell prizes, this year is similar to last year: "First, second, third; three, two, one; $3000, $2000, $1000," she says, "And then we have two hidden weight prizes which were donated by Totem Bar and Rayme's Bar. Then biggest fish on opening day and biggest fish on Father's Day are some special prizes that we have."
Robbins says the derby booklets with information and local sponsor ads were designed in-house by the Chamber this year. She says they are expected to arrive by June 20.
Tickets are $25 each and can be purchased at a number of Wrangell businesses, including Angerman's, Sentry, Ottesen's, Totem Bar and the Chamber Office. Find more information at WrangellFishDerby.com.
Get in touch with KSTK at news@kstk.org or (907) 874-2345.