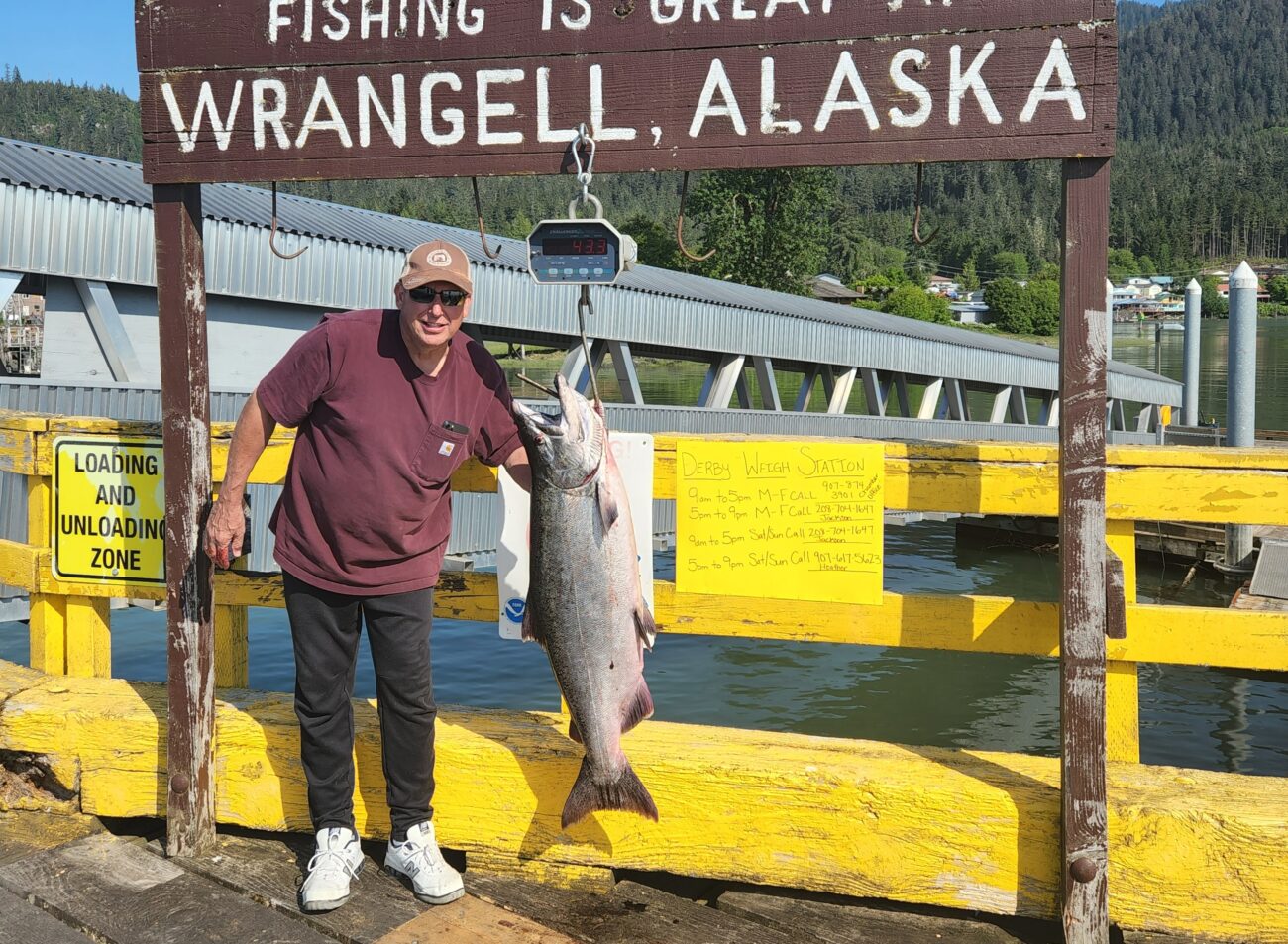 A 43.4-pound king salmon leads the pack a little less than halfway through Wrangell's King Salmon Derby.
The fish was caught by Eric Halstead near Blake Island, southeast of Wrangell Island, on Friday (June 17). So far in this year's derby, that area has been high-producing, with six of the top 10 fish coming from around Blake Island. 
In the kids' derby, another Blake Island catch made by Parker Mork is in the lead, weighing in at 31.9 pounds.
Derby entries this year are tipping the scales. Last year's winner, a 36.9-pound king caught by California teen Trevor Acker, wouldn't even crack the top five of this year's derby ladder.
Prizes this year are $3,000, $2,000, $1,000 for first, second and third place. The $500 opening day biggest fish prize will go to Dave Svendsen, who reeled in a 39.9-pound king on June 15. The Father's Day biggest fish prize, also $500, will go to Stanley Johnson, who caught a 41.8-pound king near Found Island.
Wrangell's Chamber of Commerce, which runs the derby, says between 35 and 40 king salmon have been entered so far. Director Brittani Robbins says that because tickets are sold at multiple locations around town, they won't know the full number of tickets sold until later in the derby. 
Wrangell's 2022 King Salmon Derby runs through July 3. Tickets can be purchased at Angerman's, Sentry, Ottesen's, Totem Bar and the Chamber Office. Find more information at WrangellFishDerby.com.
Get in touch with KSTK at news@kstk.org or (907) 874-2345.