Public Health in Southeast Alaska is working to get kits into the hands of individuals and organizations that could save people from potentially fatal opioid overdoses.
Opioid overdoses in Alaska rose by more than two-thirds last year, and more than doubled for young adults.
Earlier this year, Alaska's Department of Public Health and Social Services launched Project Gabe, a public health initiative aimed at reducing the number of opioid overdoses by equipping people throughout the state with medication to reverse potentially fatal overdoses. The project is named for Gabe Johnston, the son of a Sitka public health nurse who died from an opioid overdose in January.
"It's to really get out and destigmatize the use of Naloxone and having Naloxone on available and people trained on how to use it," explains Erin Michael, the public health nurse for Wrangell and Petersburg, "And hopefully having everybody have it available to them in case they find somebody that has overdosed from opioids."
Naloxone is a drug that can help someone who has overdosed from an opioid to start breathing again, saving their life. It's a nasal spray that has almost immediate results. And Michael says, it's very safe.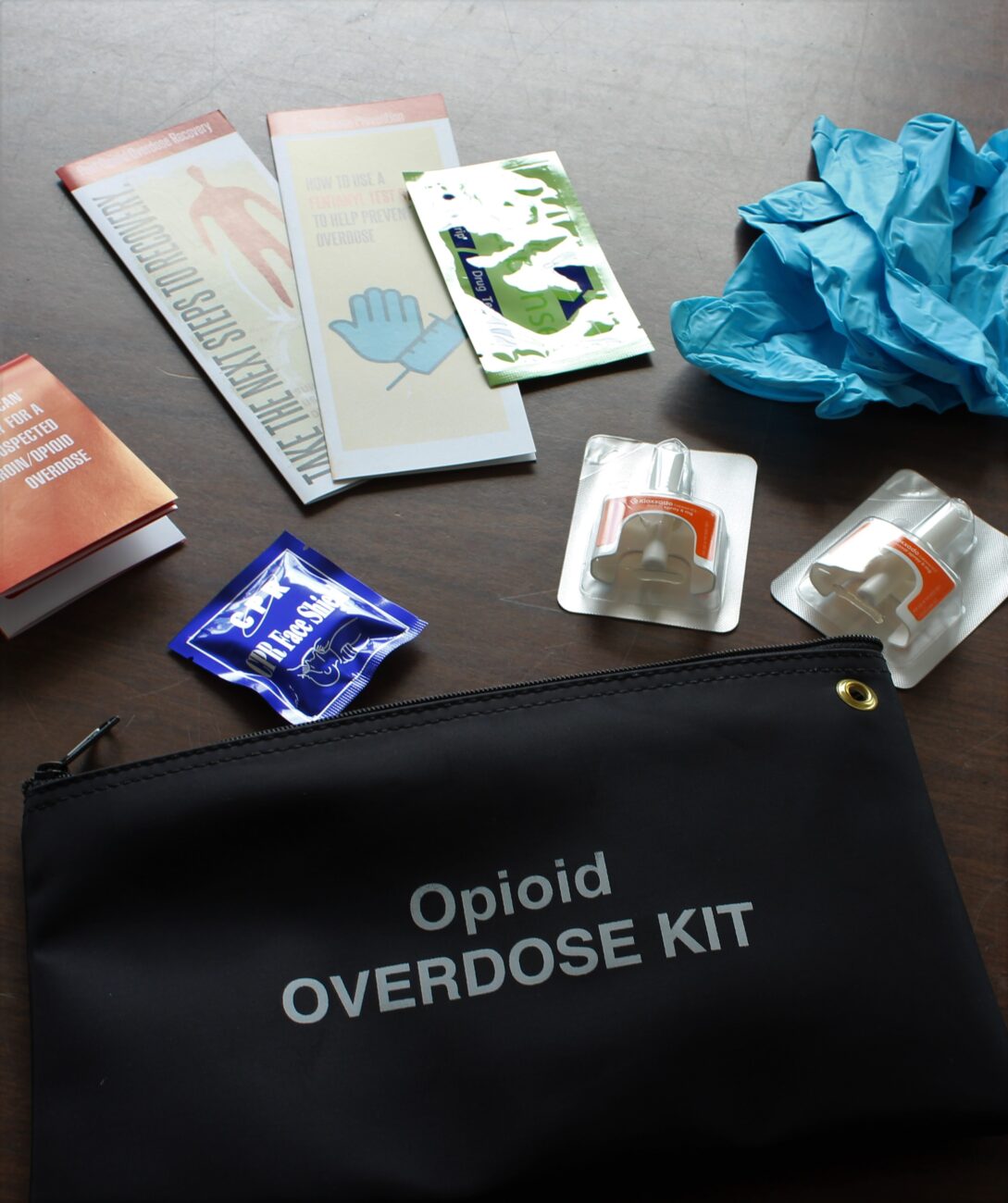 "Even if you are not sure if somebody's overdose is from an opioid, the way that Naloxone works is it's not going to harm somebody that hasn't overdosed from that," Michael explains, "But it could save a life, it could help reverse the respiratory depression that happens with an overdose long enough to get them to medical care and get them stabilized."
At first, the project started out in the fisheries industry in Southeast Alaska. Public health officials worked with volunteers to put opioid response kits in seafood processing plants and on fishing vessels throughout the region. They also provided training on how to administer Naloxone.
Since then, Project Gabe has expanded to other fisheries-focused regions like Bristol Bay, and also trains and equips individuals in Southeast.
"If you're an individual or organization and you're interested in getting free Naloxone kits, there's no charge with them," Michael says. "It's a spray, so it's non-invasive, you literally just put it in the nostril, push the plunger, and then you wait several seconds and then if you need to, you can re-administer it again, it has the instructions in the kit. So it's pretty foolproof. Even if you can't read, you can look at the pictures and you can still get the impression of what's going on. And it could save a life, so we're just trying to destigmatize it and let people know it's available for people anywhere."
Kits contain two doses of Naloxone, information on drug recovery and how to administer the medication, a Fentanyl test strip, gloves and a CPR face shield. Anyone 18 and older can pick up an opioid response kit from Public Health and be trained on how to use it.
"The training is very quick," Michael says. "It's about a two- or three-minute training, we just kind of show you what's in the kit and what the signs of an overdose are. And then how to administer [Naloxone], get somebody into the recovery position so that if they vomit, they're not aspirating on their own vomit, and then calling 911."
Individuals or organizations interested in picking up an opioid overdose response kit can call their local Public Health Center for more information.
In Wrangell and Petersburg, Public Health Nurse Erin Michael can be reached at 907-772-4611. The opioid overdose reversal kits are being dispersed throughout town already. KSTK has one in its main lobby.
Get in touch with KSTK at news@kstk.org or (907) 874-2345.