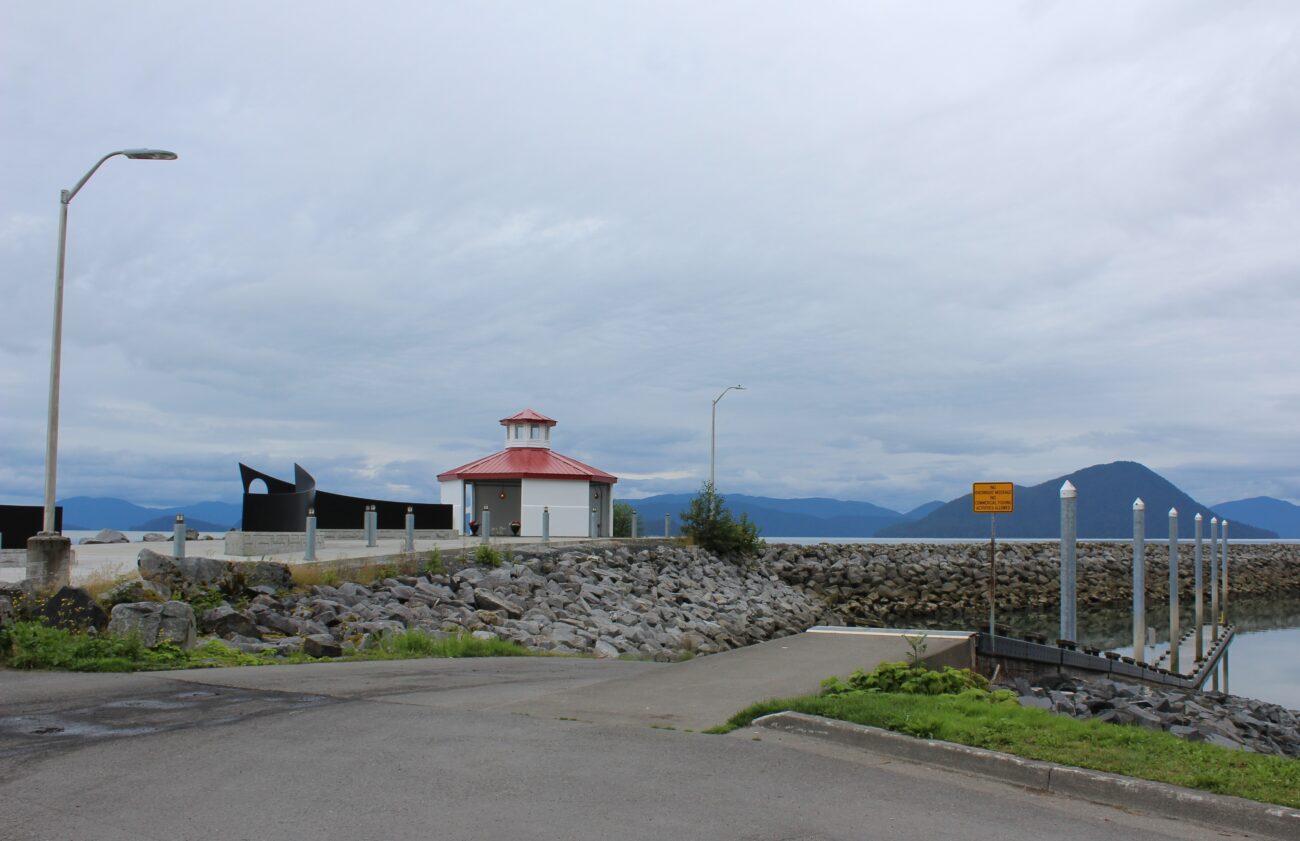 One of Wrangell's most popular boat launches will close for most of next month.
Harbormaster Steve Miller says the apron of the Heritage Harbor boat ramp – that's the area just at the top of the ramp – is in bad shape. The site is a popular skiff and small-boat launch and is used by recreational boaters and hunters throughout the year.
"Right now, if you go out there and look at it right at the very top of the ramp, and we're transitioning from concrete to asphalt, it's all torn up and destroyed there," Miller explains. "We tried to keep up with it with cold patch, but as soon as a double-axle or triple-axle trailer goes through there, they tear it back up. So for a long-term fix, we wanted to get some concrete in there."
Capital Facilities Director Amber Al-Haddad says the 40-by-60-foot area will be closed starting August 1. And because it's located at the top of the Heritage boat ramp, the launch will be closed as well.
"The contractor has two weeks to perform the work that includes demolition of the existing parking lot surfacing, and then reconstructing the parking lot with concrete," Al-Haddad says. "Because we don't have an asphalt plant in town, we'll be replacing that area with concrete as opposed to asphalt."
The concrete will then need to cure for about a week.
Construction will be done by Wrangell-based Johnson Construction & Building Supply and is estimated to cost just over $43,000.
Both Miller and Al-Haddad say they know there's not a perfect time to close one of the most-utilized boat ramps in town.
"You get into the fall, if you want to wait until the fall, it's moose season," Al-Haddad continues, "Moose season is very heavy with boaters in and out. So moose season's not a good time to shut down, the derby time is not a good time to shut down in the summer. There's really no good time to shut down when the concrete plant is in operation."
The Heritage Harbor boat launch is scheduled to close August 1 and reopen on August 20. Boat launches at Reliance Harbor by the power plant and at Shoemaker Harbor will remain open.
Contact the Harbor Department with any questions at 907-874-3736.
Get in touch with KSTK at news@kstk.org or (907) 874-2345.