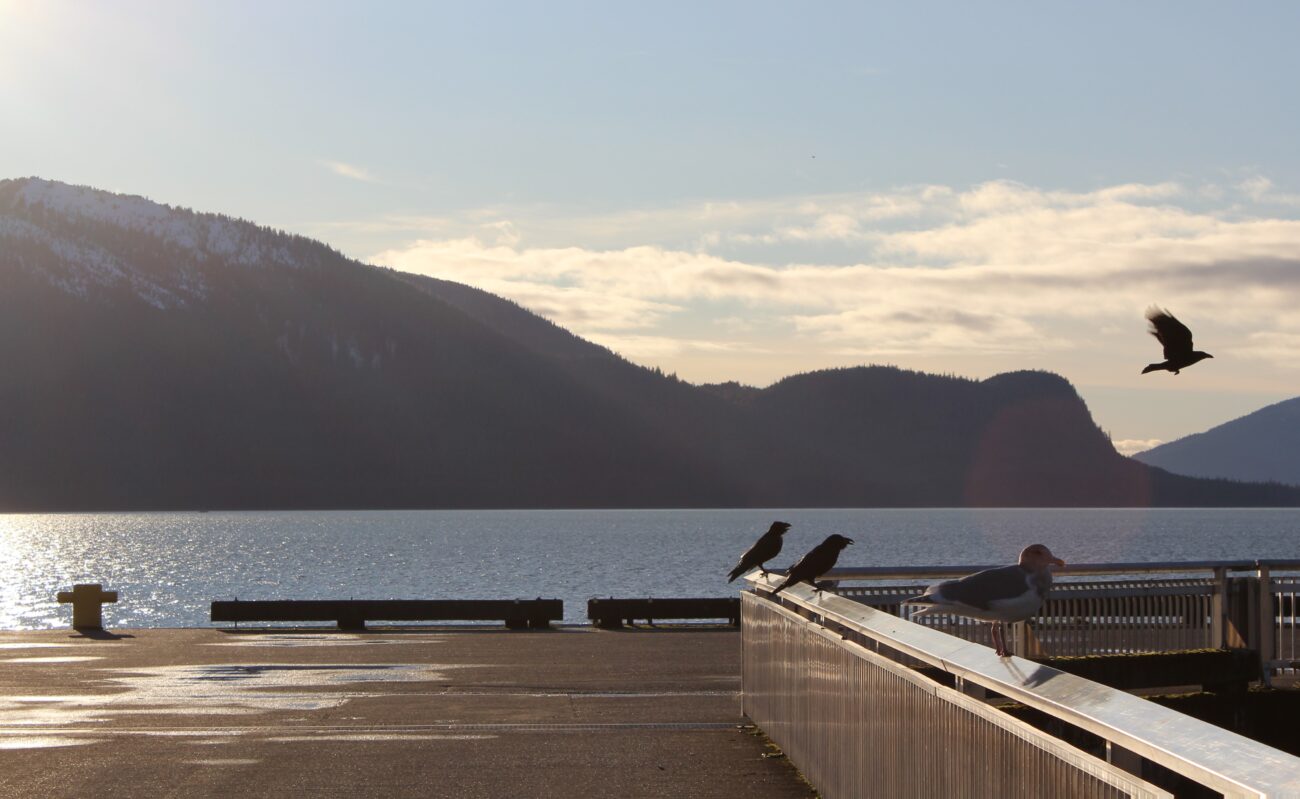 Wrangell officials are working to improve safety at the community's ports and harbors by setting up a camera-based security system.
Harbormaster Steve Miller says the department has been looking to get a good security system for years.
"Some of [the motivation] has been because of theft and others just for Homeland Security," Miller explains. "We've got the international border up the Stikine River and we're the first stop for people coming down from there."
The harbor oversees a cruise ship dock, three major harbor areas, municipal hoists, and a marine service center with boat lifts and other heavy equipment. Miller says it makes sense to try and have a better visual of what's going on.
Additionally, a system of harbor cameras could help reconnect people with items they left, whether that's by accident, or an attempt to dump oil drums or other garbage that the harbor department ends up needing to take care of.
At the moment, the project is still in the design stage. After a competitive bid process, Wrangell's assembly approved a nearly $91,000 contract earlier this month (July 11) with Juneau-based engineering firm RESPEC.
The new harbor security system will be funded through two state Homeland Security grants, totalling $409,000. But camera coverage of all Wrangell's harbor facilities is estimated to cost well over $800,000. Capital Facilities Director Amber Al-Haddad says that means harbor officials will have to choose what places are most important when putting the project together.
"The way we'll approach not having full funding for all 8 to 10 locations [is] we'll have the full project designed, but we'll have a portion of them prioritized – priority number one, two, three and maybe four – identified in what we call the base bid," Al-Haddad says, "And then we'll have the additional facilities that are most likely questionable whether they would fit into the funding package that we have currently identified as an 'additive alternate.'"
Harbormaster Miller says the city-owned cruise ship dock is a clear first priority, as it's a point of potential international entry, and involves coordination with the U.S. Coast Guard. Other priority areas could be the Marine Service Center and boat haul-out, as well as the in-town harbor: Reliance Harbor. Which other harbor areas might be covered won't be clear until the system design comes back later this year.
"Until we get the design done," he says, "We really don't know exactly what it's going to cost us."
Wrangell's Harbor Department hopes to have the system installed, up and running by next summer.
Get in touch with KSTK at news@kstk.org or (907) 874-2345.