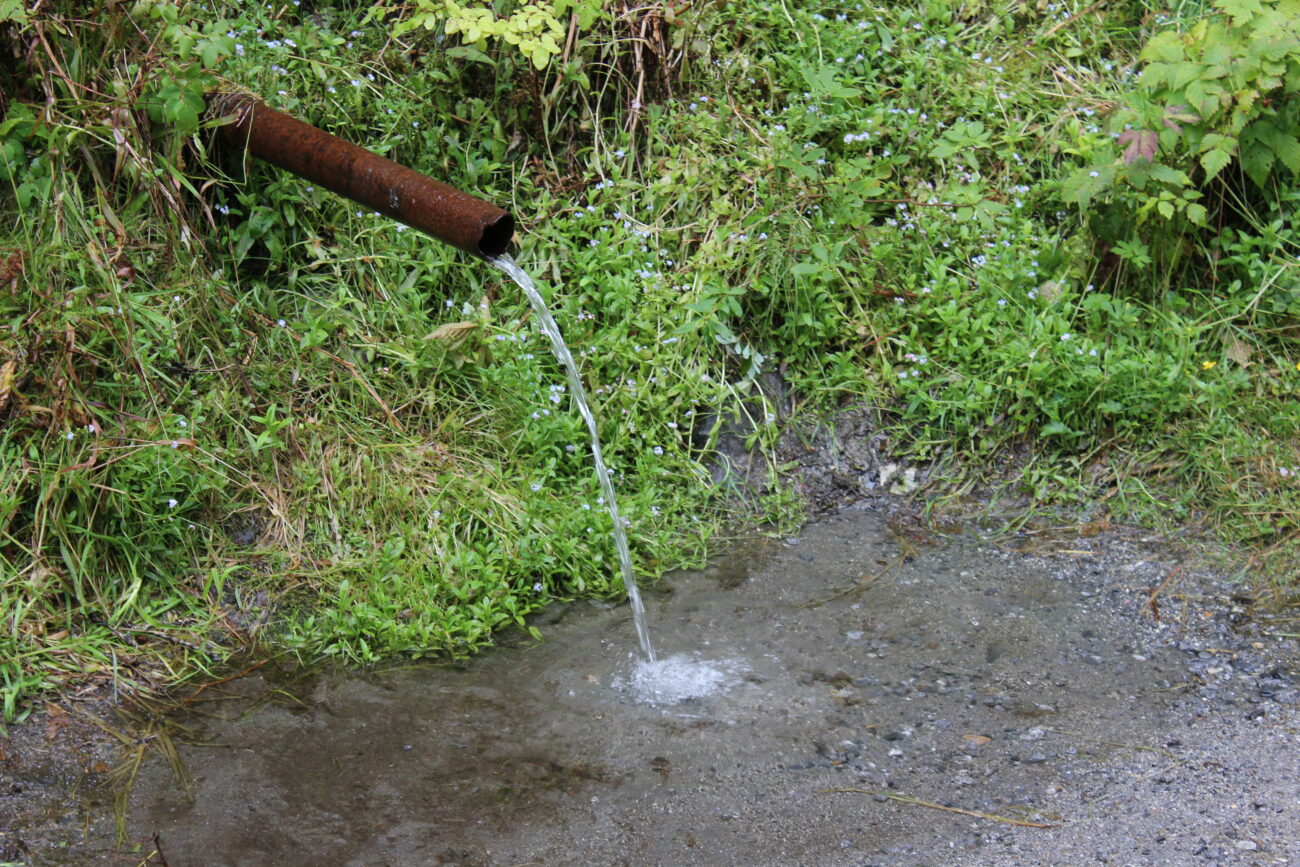 Monthly water tests on the pipe that some Wrangellites use for drinking water have come back showing low levels of contamination. Wrangell's tribal environmental office is cautioning anyone who drinks water from the pipe 10 miles out Zimovia Highway to boil or otherwise treat the water until further notice.
The Wrangell Cooperative Association's Indian General Assistance Program (IGAP) office announced Tuesday (August 2) that low levels of bacteria called coliforms were found during its monthly water testing. The office has been testing the pipe water since 2017.
Kim Wickman is the WCA's IGAP tech. She says coliforms can be present in just about anything in nature.
"Usually, it comes from a warmed-bodied creature. It doesn't always necessarily mean it's from fecal matter," Wickman explains, "But sometimes it does mean that fecal matter is present. There are lots of different types of coliforms. Some can make you sick, and some don't. Usually, when people hear 'coliforms' they think, 'Ooh, E. Coli.' But 99% of the time, it is not E. coli, it is just a type of coliform that is in the water system, which just means that there's something there, so we need to be aware of it and be cautious."
Wickman says that the elevated coliform level isn't an emergency, but that people who collect and drink water from the pipe should take precautions. The IGAP tests don't show exactly which type of coliform, just that they're present.
"We recommend that if people are consuming water from the 10-Mile pipe, especially if they have a compromised immune system, or they're elderly or infants, that they go ahead and treat their water before they consume it," Wickman says.
Water can be purified by boiling it for 10 minutes, or by using a bleach shock – eight drops of bleach per gallon of water.
Wickman says it's the first instance of coliforms in the 10-Mile pipe water so far this year. When coliforms show up and how long they stick around for varies widely, she says.
The IGAP office will be collecting water samples weekly until the coliform levels go back down. Then, Wickman says, the office will return to its regular monthly water testing.
Anyone with questions can call the WCA IGAP office at 907-874-4304 extension 102 or 103.
Get in touch with KSTK at news@kstk.org or (907) 874-2345.