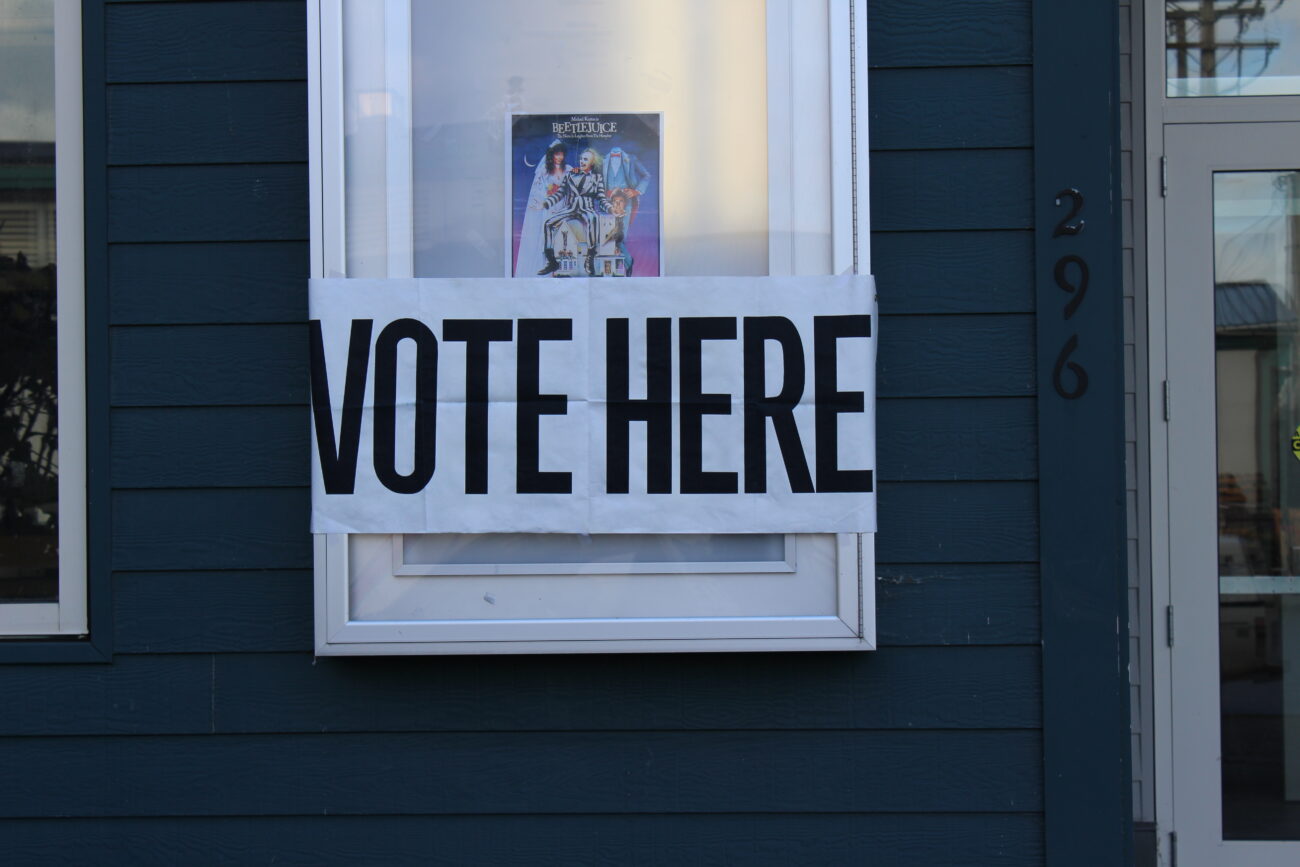 Wrangell voters showed up for more conservative Republican candidates compared to the rest of Alaska in the statewide primary and special general elections held earlier this month.
With 98% of precincts throughout Alaska reporting their election results as of Friday evening, numbers published by the state Division of Elections show that just over 26% (516) of Wrangell's 1,965 registered voters cast ballots in the August 16 election.
On the state's first ranked-choice ballot to decide the candidate to fill the late Rep. Don Young's seat in the U.S. House, 48% of Wrangell voters supported Republican former governor Sarah Palin, while 27% voted for businessman Nick Begich and 23% for former state legislator Mary Peltola.
Statewide, Peltola leads after the first round of vote counts, although that could change after votes from the third-ranked candidate – Nick Begich – are distributed to his voters' second-choice candidates on Wednesday (August 31).
The August 16 ballot also had pick-one primary races for U.S. House, Senate, Alaska governor, and state legislative seats.
Wrangell voters supported Trump-backed Republican Kelly Tshibaka in the race for U.S. Senate, with incumbent Republican Senator Lisa Murkowski trailing five points behind. In the regular-term race for Alaska's U.S. House of Representatives seat, over 46% of Wrangell voters supported Palin, with Begich and Peltola both receiving 25- and 20% of the vote, respectively.
Wrangell voters also favored incumbent Alaska Governor Mike Dunleavy, with more than half of local votes cast for him. Former Alaska governor Bill Walker received the second-most Wrangell votes – 25%.
For State Senate District A, covering Southern Southeast Alaska, incumbent Republican state senator Bert Stedman of Sitka received widespread support – 66% of Wrangellites voted for his reelection. Stedman's challenger, Republican Michael Sheldon of Petersburg received 33% of the vote.
The state house race for Wrangell's new district, House District One, saw closer margins and was the sole race where the majority of Wrangell voters cast for an independent candidate. Incumbent nonpartisan Rep. Dan Ortiz of Ketchikan received just over 48% of Wrangell votes, while his next closest challenger Republican Jeremy Bynum, also of Ketchikan, received just under 44%.
Wrangell will vote again in the statewide races during Alaska's first ranked-choice general election, scheduled for November 8.
The next election day in Wrangell will be October 4, when residents can vote on local candidates and ballot measures. Declarations of candidacy for the October municipal election are due by Wednesday afternoon (August 31).
Get in touch with KSTK at news@kstk.org or (907) 874-2345.