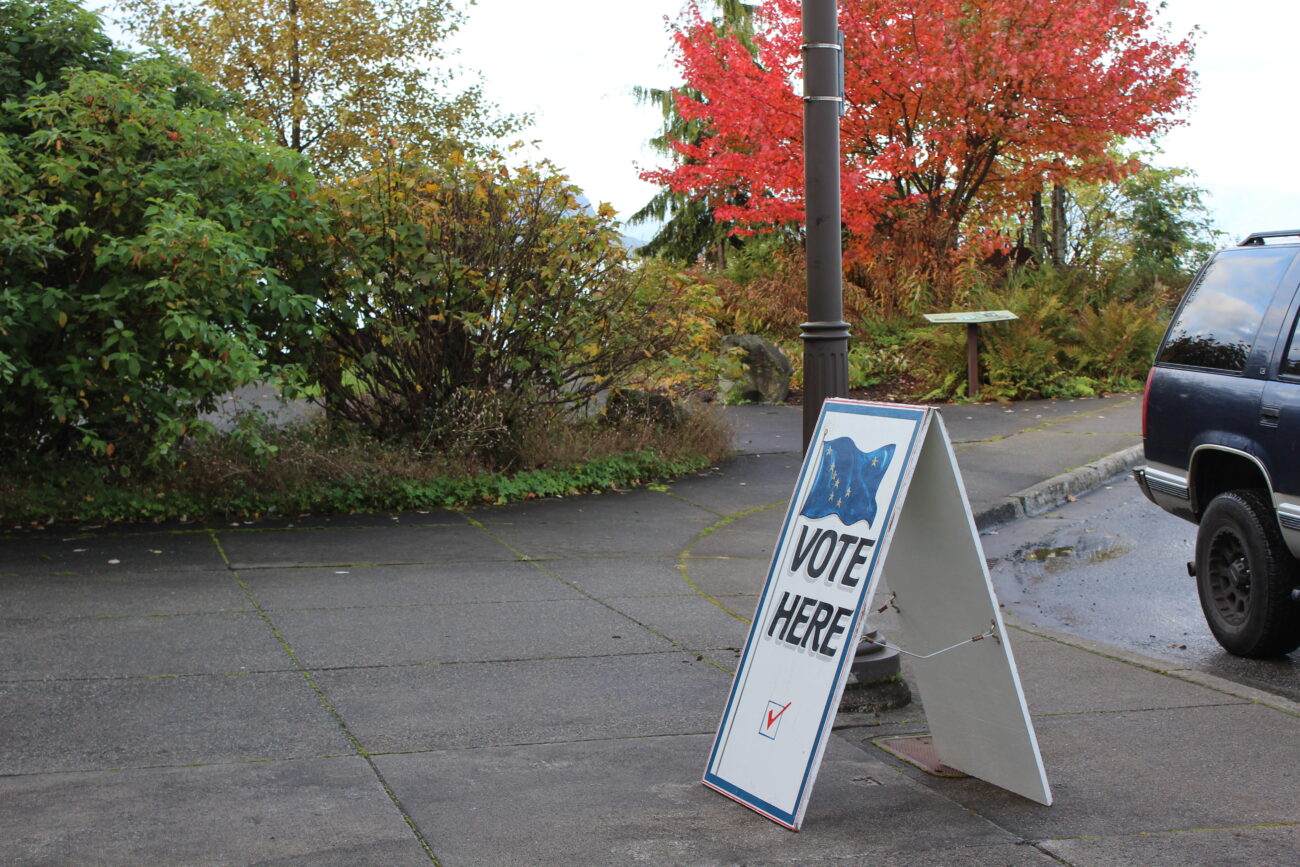 Wrangell's municipal election ballot is set, as the period for residents to declare candidacy closed at 4 p.m. today (August 31).
Eight seats will be up for election on the October 4 ballot.
That includes borough mayor (a two-year term), two borough assembly seats (three-year terms), three school board seats (two three-year seats and one one-year seat), and two seats on the port commission (three year terms).
Every seat on the ballot has at least one candidate filed to run, but only two of the races are contested.
Current Vice-Mayor Patty Gilbert has filed to run for borough mayor. She's running against former borough assembly member Terry Courson for the two-year position.
There are three candidates running to fill the two full-term borough assembly seats: incumbent assembly member Dave Powell, Chamber of Commerce Director and current school board member Brittani Robbins, and Tribal CARES Act Coordinator Alex Angerman.
The full-term seats on Wrangell's school board have two candidates filed: incumbent school board president David Wilson, and Elizabeth Roundtree, who also ran for school board last year. With two seats up for election, Wilson and Rountree will run uncontested.
There's also a one-year term on the school board on the ballot, and only one candidate running for that position: Esther Ashton (Reese), Tribal Administrator for the Wrangell Cooperative Association.
In the uncontested race for two Port Commission seats (three-year terms), incumbent Port Commissioner John Yeager has filed to run for re-election. Wrangell teacher Winston Davies has also filed to run for port commission. He would replace longtime Port Commissioner Frank Roppel, who has not filed for re-election.
Current Wrangell Mayor Steve Prysunka did not file for reelection. Neither did current school board members Julia Ostrander and Jessica Whitaker.
With the deadline to file for candidacy passed, no other names will be added to the ballot. But people who want to run as a write-in candidate can file a letter of intent with Wrangell's borough clerk until the Friday before Election Day (September 30).
Write-in votes cast for individuals who did not file a letter of intent won't be counted.
In addition to candidates, voters will be asked to weigh in on three ballot measures during the October election: two bonds to fund infrastructure projects at the schools and the community's Public Safety Building, and voter approval for the borough to sell or lease the former mill site at 6-Mile Zimovia Highway.
Wrangell's municipal election is scheduled to take place on Tuesday, October 4.
POSITION
CANDIDATE(S)
Borough Mayor – 1 seat (2-year term)
1. Terry Courson
2. Patricia Gilbert
Borough Assembly – 2 seats (3-year terms)
1. Alex Angerman
2. David Powell
3. Brittani Robbins
School Board – 2 seats (3-year terms)
1. Elizabeth Roundtree
2. David Wilson
School Board – 1 seat (1-year term)
1. Esther Ashton
Port Commission – 2 seats (3-year terms)
1. Winston Davies
2. John Yeager
The list of candidates for the October 4 election.
Get in touch with KSTK at news@kstk.org or (907) 874-2345.