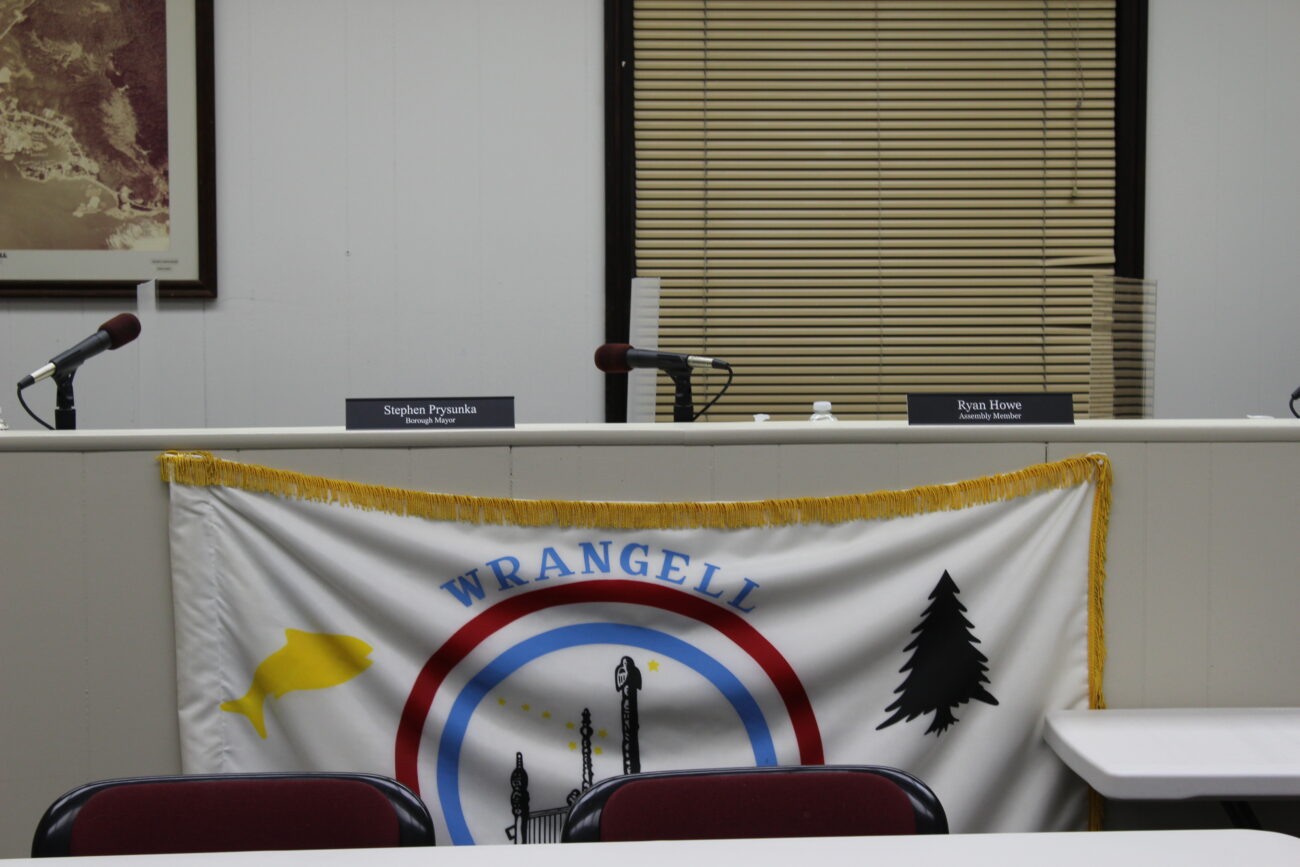 Wrangell's borough assembly will hold a public hearing Tuesday (September 13) on adding a vacation water rate to the borough's utility fee schedule. It would allow residential water users who are gone for 30 consecutive days or more to apply for an 80% reduction in water payments for the time they are away. That works out to $11.70 per month when the normal residential water rate is $61.30 monthly.
The public hearing will take place at a regular assembly meeting at 6 p.m. Tuesday, September 13 at City Hall.
At the meeting, Wrangell's assembly will also consider approval of a contract with a new legal firm – Anchorage-based Jermain Dunnagan and Owens. The yearlong contract, which includes a $3,000 monthly retainer, can be extended or terminated at the assembly's discretion. The borough's previous legal representation, Levesque Law Group, was among the firms the assembly interviewed but was not selected as ongoing legal representation.
The borough is in the process of designing a new water treatment plant, as well as a drinking water reservoir bypass project, which would allow operators to have greater control over which of the community's two reservoirs the water plant pulls from.
Assembly members will consider a proposal Tuesday evening that would save money on the water plant project by adding another feature to the dam bypass project. The feature, called "raw water pumping," would help keep water flowing through the treatment plant when drinking water reservoirs are low. The assembly will be asked to approve just over $44,600 for the additional design work and other unanticipated costs from the reservoir bypass project. That money would come from state (DCCED) grant funding.
After a public hearing held last month, the borough assembly will also consider final approval of a tidelands sale for a corner of Reliance Harbor to Benn Curtis and Shirley Wimberley for $52,000, the property's assessed value.
Other agenda items for the Tuesday meeting include some proposed changes to the borough's procedural code for assembly meetings, as well as approval of the members of this year's canvass board, which will certify the results of the municipal election, scheduled for October 4.
Anyone wishing to speak at the meeting can sign up on the "Persons to be Heard" sheet located at City Hall. The meeting will be broadcast starting at 6 p.m. on KSTK 101.7 FM or online at KSTK.org.
Get in touch with KSTK at news@kstk.org or (907) 874-2345.