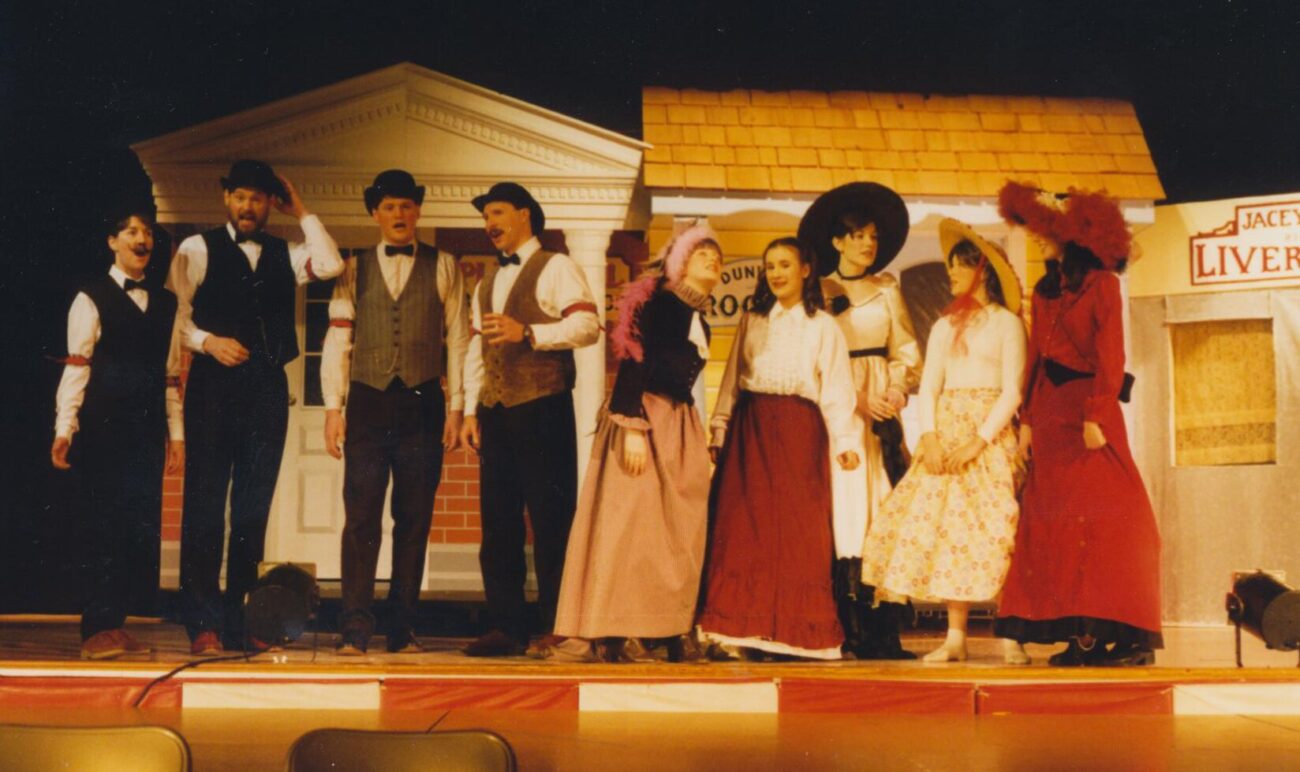 It's been more than two decades since the last community theater productions in Wrangell: local shows fizzled out after "The Music Man," and "Bye Bye Birdie" in the late 1990s. But the Southeast island's community center has issued a casting call for a classic musical they hope will revitalize the town's thespian spirit.
This fall, the hills of Wrangell Island will be alive with the sound of music – literally. Casting is open for an abbreviated version of the Rodgers & Hammerstein classic, "The Sound of Music." It's the first community theater production in the town of about 2,000 people in at least twenty years.
"We're ready to bring it back," says Cyni Crary. She's director of the Nolan Center, Wrangell's multi-purpose community building and museum, and is also co-directing the fall musical.
"I have a deep passion for theater," Crary says, "I always have. And it's one of the things that when I took this position, I thought, 'Okay, we're gonna have to figure out a way to bring that back.'"
On paper, Wrangell has an arts council, but it hasn't been active in recent years. Crary directed an interactive showing of "The Rocky Horror Picture Show" at the Nolan Center around Halloween in 2020, but strict COVID mitigation measures kept the traditionally exuberant show from really stretching its wings. 
Then this spring, Crary saw a small production of "The Wizard of Oz," put on as part of the elementary school graduation.
"I just saw that the excitement and the talent, oh my gosh, some of these kids are just amazing," Crary says, "And I'm like, 'There is a need, I knew it, we need to get this going. And I want the whole community involved.'"
That version of "Oz" was produced by Tom Jenkins, the district's Indian Education program director. He says getting into the school's storage spaces piqued his interest: "I'm finding all these old costumes, and I'm saying 'What did this come from?' So I guess in the elementary school, they used to have some shows, so it's time we started again."
Like Crary, Jenkins says he's a lifelong lover of theater and has been involved in several community theater productions.
"I come from Tennessee, that's where I raised my children and have my grandchildren. So [was] involved in the East Tennessee theater scene a little bit," Jenkins explains, "And here, I guess, more recently, I produced the little play for the elementary school graduation last semester – Wizard of Oz – some people saw it, and we had fun with it. And we got talking, could we do something bigger?"
Crary and Jenkins settled on "The Sound of Music" because of the wide age range of the cast and its popularity – they figured most people would know the play or the movie.
"But it's funny, because actually, when he [Jenkins] was talking about it with some of the students at the high school, they weren't familiar with it. And I've talked to a few other people that are like, 'Huh?' so maybe it's more of a classic than we thought, I don't know," Crary says with a laugh. "Once people see it, I think they're gonna love it."
Pulling together a musical in a town that hasn't staged an all-ages production in decades is no easy feat, Jenkins says. First step? Get the script.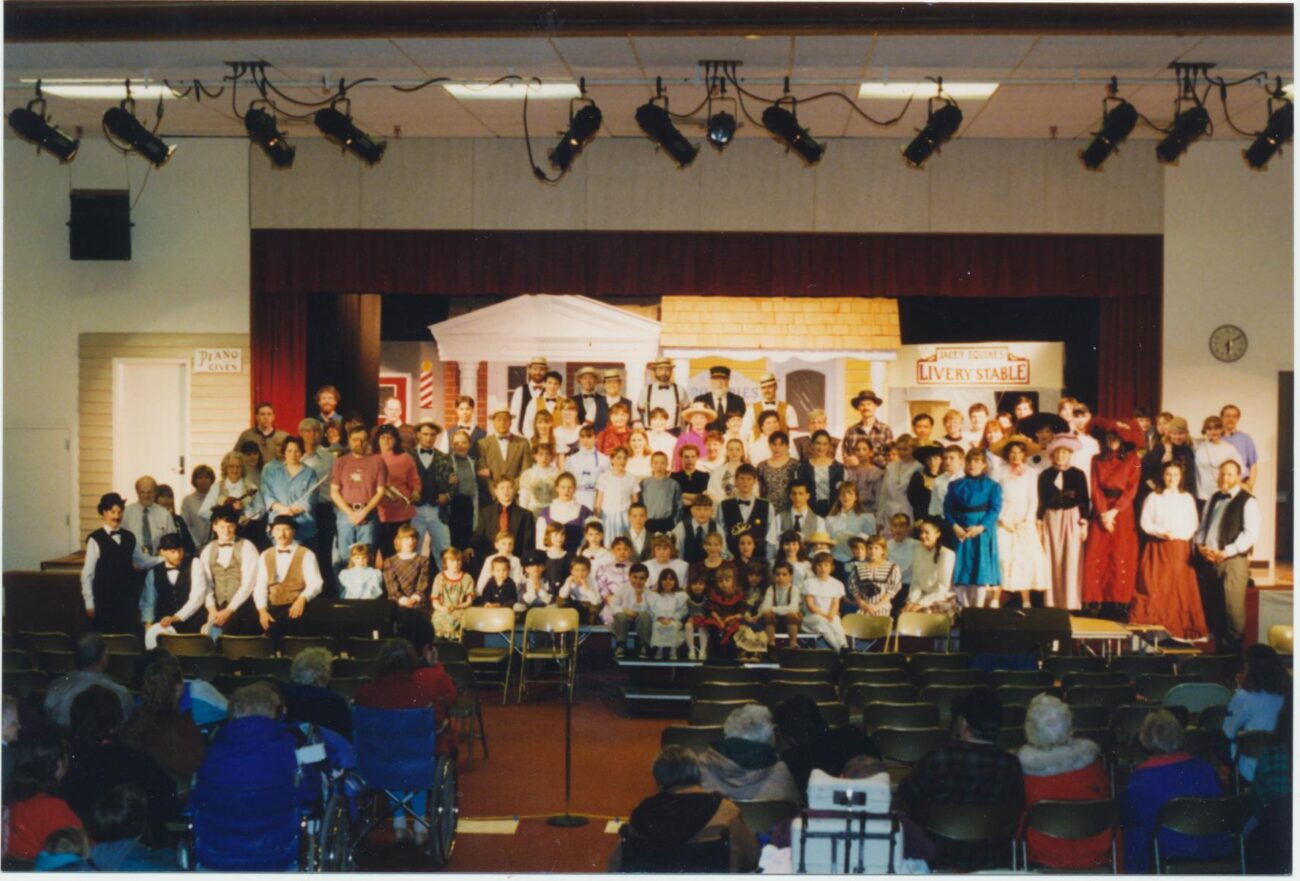 "We purchased the rights to perform from a company in New York City, and they had to review to decide if we were good enough to do their play," Jenkins says. "I want to emphasize that this is a reduced Sound of Music. We couldn't afford – and I don't think they wanted us to do – the full production. Maybe if we get their confidence, we could do that. But right now they're giving us a reduced price. It's still almost $1,000, just to get the right to do it."
The next step is to find wireless microphones for the performers. The Nolan Center already has some that could work, but Crary and Jenkins say they're still doing research.
"I wish we had a super expert on sound that could help us on that," Jenkins says, "But anyway, we're working on our headset microphones, we want to be miked. There's nothing worse than going to a musical and not being able to hear."
And, of course, a show needs some major community involvement. "The Sound of Music" requires at least 13 cast members of all ages for the lead singing roles, plus others to serve as nuns, soldiers, and other background or non-singing characters. Crary says the initial response to the Nolan Center's casting call has been "terrific."
"We're really hoping that a lot of people show up, because there are a lot of roles actually," Crary explains. "There's, there's several singing roles, but not all of the parts are singing roles. We need a lot of nuns, not all of them have to be singing roles. We definitely need kids that can sing though. I know they're here in the community, because I've seen them at our talent shows."
Crary says a community member has already volunteered to help with set design, but more volunteers will be needed for designing and building the background scenes for the musical – they're hoping to have three sets. And the production will also need a fair amount of help sewing costumes; think of the Von Trapp children's seven matching outfits made of curtains.
Auditions are scheduled for September 20 and 21. Crary says those will be a mix of public and private evaluations, of both singing and acting skills.
"We want people to be comfortable to sing and act in front of people," Crary says, "But initially, we're going to do a few of them [the auditions] – especially with the kids – privately just to kind of get a good feel for what their talent level is."
Scripts are divided by age group – adult men and women, high schoolers, older and younger elementary-schoolers. Tweens can decide whether to choose high school or elementary school scripts. And actors will have to be dedicated — Crary says they're planning to rehearse at least twice a week.
"It's definitely going to be a time commitment," Crary continues. "We only have basically two months to get this completely fine-tuned. So all of October, all of November. But we have Thanksgiving in there, so we have to allow for that."
Beyond the musical itself, Jenkins says he's excited to bring community theater back to Wrangell with the Nolan Center production. Neighboring communities Petersburg and Ketchikan both have well-established community theater groups – the Mitkof Mummers to the north, and the First City Players to the south.
"Wrangell needs things like this," Jenkins says. "Once in a while I'm over in Petersburg and they do something and they talk, you know, we've got to at least match Petersburg or top them so that's – [I'm] motivated by that too."
Ultimately, Jenkins says he looks forward to what he hopes will be a "reasonably successful" production.
"I'm not looking for perfection, we're a small town," Jenkins adds. "Even if somebody, in the end, has to have their script up there on the stage, it won't kill me, we can get away with a little bit of amateurishness. But we'll do the best we can."
Crary says she's excited to see the community come together in a way it hasn't in a while: "You know all these people from all these different roles in town, but to see all of these different people come together and sing and perform – it's just such a warm community feeling."
And if all goes according to plan, "The Sound of Music" will be the first of many Wrangell community productions to come to the Nolan Center. 
"We want to do this quarterly," Crary says, "So if we have a – you know, if this turns out to be as popular and great as I hope it will be then we want to do another one in the spring. I've already had people throw suggestions at me: number one was "Grease." So we'll see."
She laughs, and adds: "Those costumes would be great."
But before looking for Pink Ladies jackets or saddle shoes, Crary and Jenkins will be on the hunt for old curtains to outfit the Von Trapp bunch. The Nolan Center's production of "The Sound of Music" is scheduled to open with two shows the first week of December. 
The Nolan Center will hold auditions for "The Sound of Music at 5:30 p.m. on September 20 & 21. Auditioners will be asked to read lines from the musical and to sing "Do-Re-Mi." Scripts are available for pick-up at the Nolan Center. If the audition times don't work, the Center will try to accommodate special audition times, call 907-874-3699 for more information.
9/14: This article has updated language to clarify that Wrangell does not currently have a community theater group, "The Sound of Music" is a Nolan Center production.
Get in touch with KSTK at news@kstk.org or (907) 874-2345.