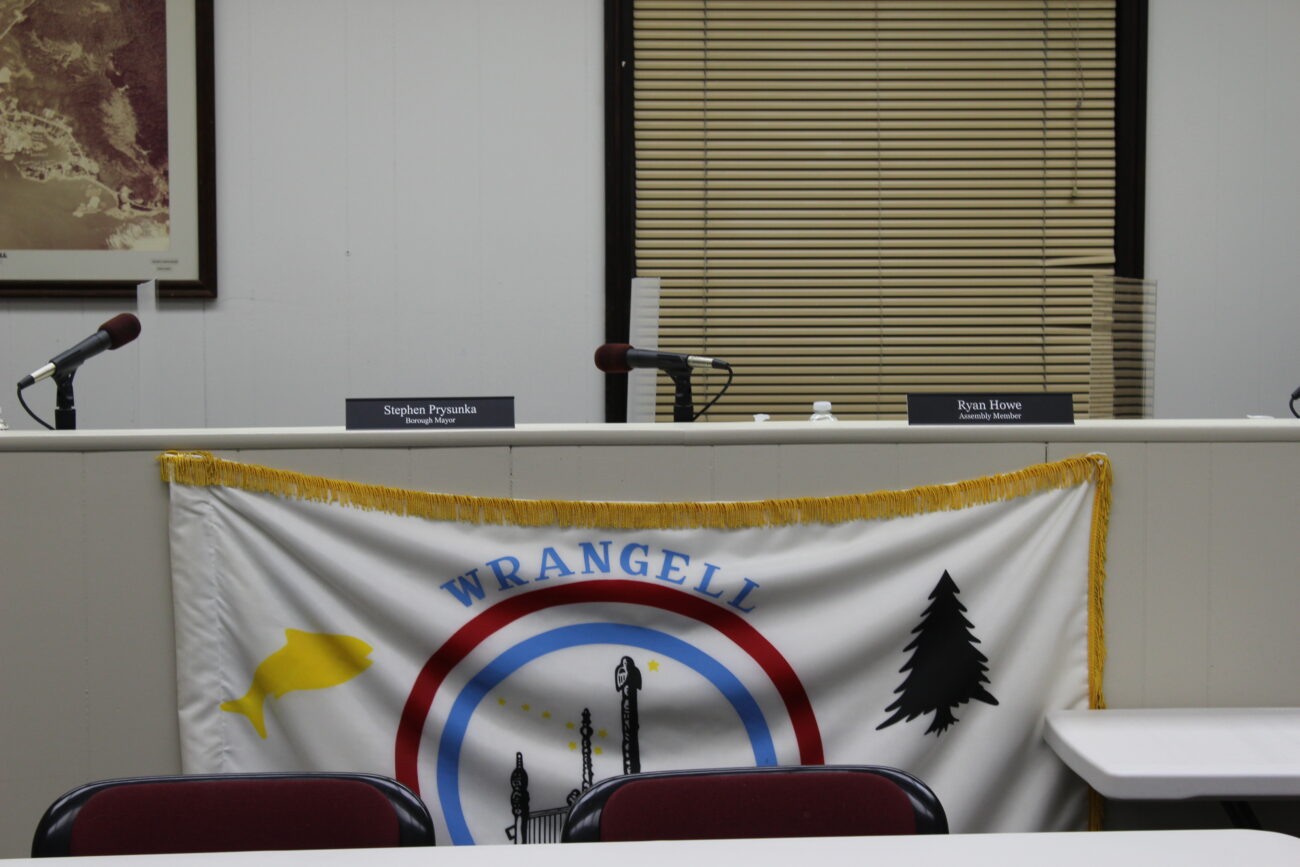 After a multi-year process and a cleanup project by the state Department of Environmental Conservation, Wrangell's assembly is ready to sell lots from the old junkyard at 4-Mile Zimovia Highway. A smaller portion (45,000 sq ft) of the 109,000 square-foot property is already spoken for – it's set to be sold to landowners of an adjacent lot.
The other two lots will be sold on the borough's public surplus site, which has been used to auction borough properties previously. The two new lots will be auctioned off with starting bids based on their assessed values – $120,000 for the slightly larger lot, and just under $97,000 for the smaller one.
That'll be considered at the borough assembly's regular meeting Tuesday (September 27). Also at that meeting, the assembly will hold a public hearing on expanding the option for teleconferencing for some types of municipal meetings.
Current borough code states that a quorum – or the number of borough officials needed to conduct business – must be physically present for regular meetings, special meetings, and work sessions of the borough assembly. The proposed change would soften the rule to allow assembly members to be a part of a quorum virtually for special meetings or work sessions.
The public hearing will also include a proposed change to the way the assembly structures its agenda by removing land transactions, new ordinance considerations, and purchases over $25,000 from a section of the agenda that can be approved all at once. The change would have the assembly consider those larger-ticket items one by one.
Wrangell's assembly will also discuss whether to allow the borough manager to work out a short-term lease agreement with Channel Construction to continue work at the old mill property located at 6-Mile Zimovia Highway. Channel Construction has been doing scrap metal recycling work at the site in recent months. At this time, borough officials say they're not interested in developing a long-term contract with the company because the borough hasn't developed an economic plan for the former mill.
Also on the agenda: Wrangell's assembly could approve spending just under $29,000 for checkups on the community's diesel electrical generators, used during power outages or hydro system maintenance. Assembly members may also approve sending delinquent utility accounts to a collection agency. That's about $50,000 in unpaid harbor fees and $8,000 from various residential utility bills.
The assembly will also approve a special meeting to certify the results of the upcoming municipal election.
The Tuesday (September 27) meeting will be on KSTK beginning at 6 p.m., it will broadcast on 101.7 FM and be streamed at kstk.org. Anyone wishing to speak at the meeting can sign up on the 'Persons to be Heard' sheet located at City Hall.
View the full agenda packet for this assembly meeting here.
Get in touch with KSTK at news@kstk.org or (907) 874-2345.