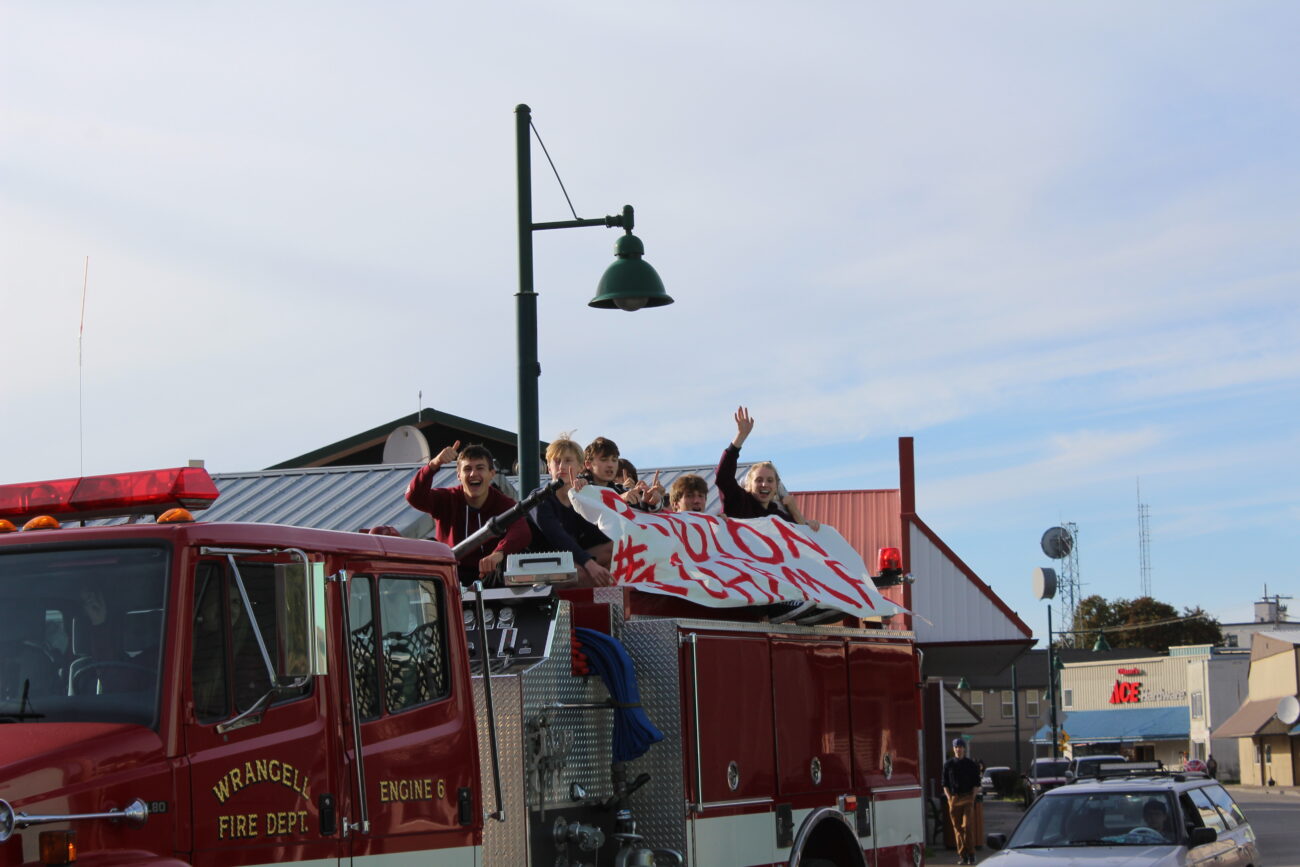 Wrangell High School's boys' cross country team won the Region V (5) Division 3 Championship in Sitka over the weekend (October 1). It's the team's first regional win in almost two decades.
In Wrangell, it's long been tradition that victorious sports teams get a ride through town on the fire truck. So, as Monday morning's fog burned off into afternoon sun, the eight Wrangell runners who competed at regionals in Sitka took a spin on top of the Wrangell Fire Department's Engine No. 6. From the left side of the truck, the runners held a long banner reading, in all-caps: "REGION CHAMPS, #1"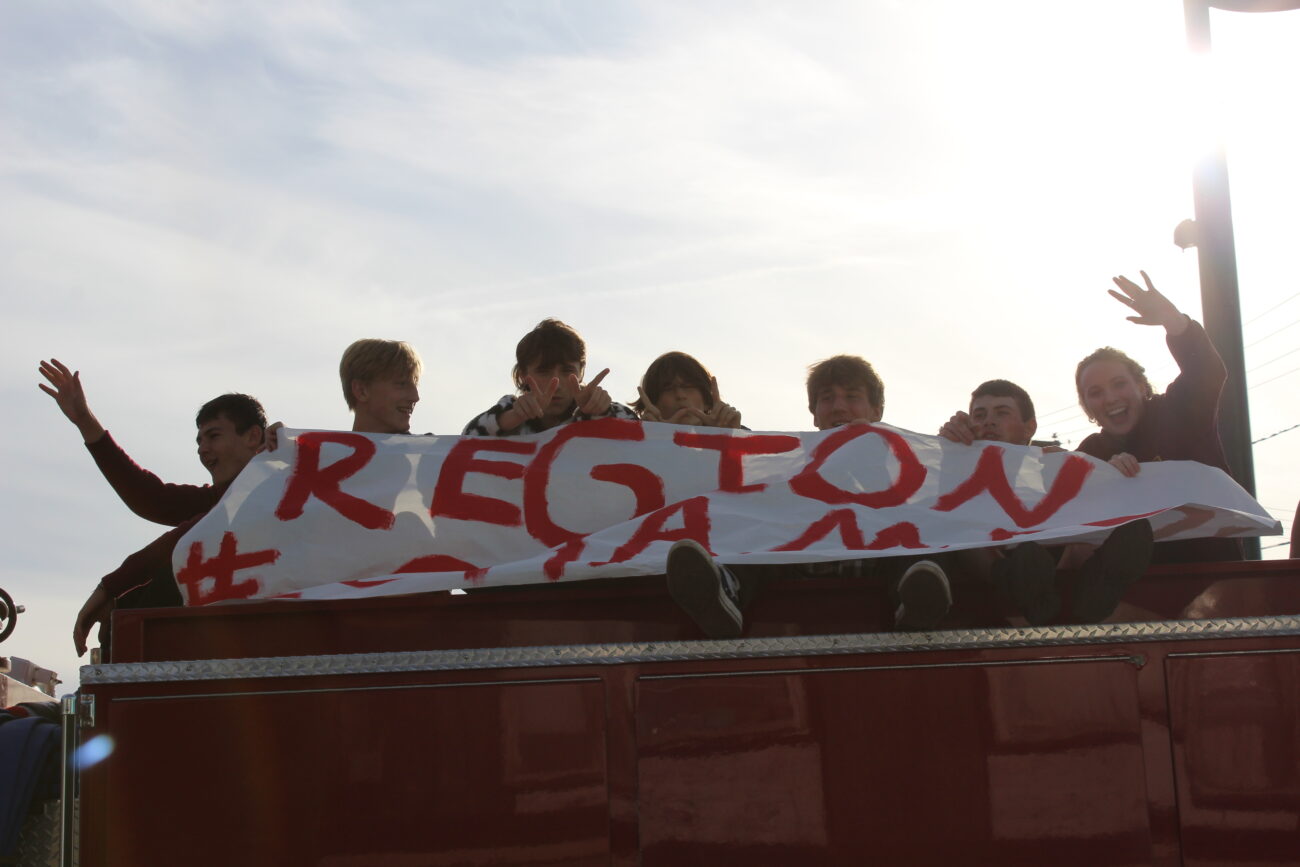 Wrangell's seven boys showed up strong at the championships, both individually and as a team.
Sophomore Daniel Harrison won the boys' race in 16:50. His sub-17-minute time also breaks the decade-old Wrangell High School record for the mens' 5,000 meters, set in 2009 by Patrick Howell.
And Wrangell's boys' team won the region championship competition overall. It's the first time that's happened since 2004.
For a team score, runners' places are converted to points. The lower the place, the lower the points.
Wrangell runners came in first, third, fifth, sixth, eighth, twelfth, and sixteenth in the boys' 5,000-meter race on October 1.
That gave the team a score of 23 points, more than 40 points lower than the second-place team: Haines (64 points). Petersburg came in third (71 points).
Wrangell's only female competitor at regionals, junior Mia Wiederspohn, took 16th in the girls' 5K race.
The team heads to Anchorage this week for the state championships, scheduled for Saturday, October 8 at the Bartlett High School Trails.
Get in touch with KSTK at news@kstk.org or (907) 874-2345.