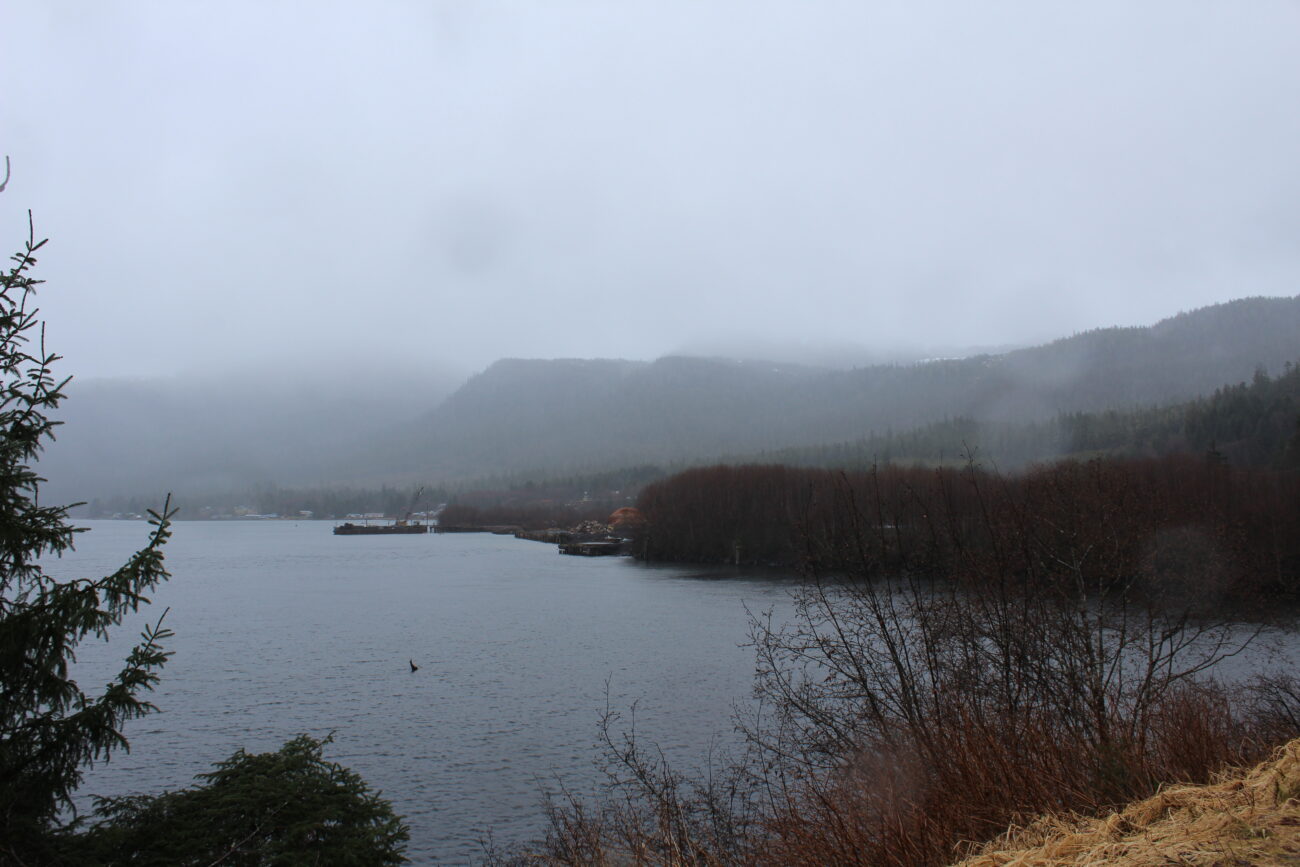 Speak now or forever hold your peace – Wrangell's government is asking residents if anyone disapproves of a couple of proposed borough property transactions.
One is a proposed lease of the borough's 6-Mile Mill property, which it purchased earlier this year. The lease would allow Channel Construction to continue its scrap metal recycling activities on up to 6 acres of the 39-acre site.
Wrangell voters gave the borough permission to sell or lease the 6-Mile Mill site during the municipal election earlier this month (October 4).
Wrangell's Planning & Zoning Commission and Port Commission have both reviewed the lease request and approved moving forward with an agreement, but final details will be up to Wrangell's borough assembly. The next borough assembly meeting is scheduled for next Tuesday (October 25).
The borough assembly postponed moving forward with a temporary use agreement with Channel Construction in late September. At the time, Borough Manager Jeff Good said the postponement was at the advice of the borough's legal counsel, but didn't specify what the issue was.
The other property transaction is the proposed sale of three lots at the end of Cassiar Street (Lot 36-38 in Block 13), properties zoned for single-family residential use. Two of the lots are 7,000 square feet, and the third is just under 10,000 square feet. The borough's public notice does not set a proposed sale price.
Wrangell's assembly will hold a public hearing on the sale at the November 8 assembly meeting.
Anyone wishing to weigh in on the proposed borough property lease or sale must file a written protest with the borough clerk (by emailing clerk@wrangell.com or dropping off a letter to City Hall).
The deadline for comment on the lease of the old mill is 1 p.m. Thursday (October 20), and the deadline to comment on the proposed sale of lots is the end of the month (October 31).
Get in touch with KSTK at news@kstk.org or (907) 874-2345.