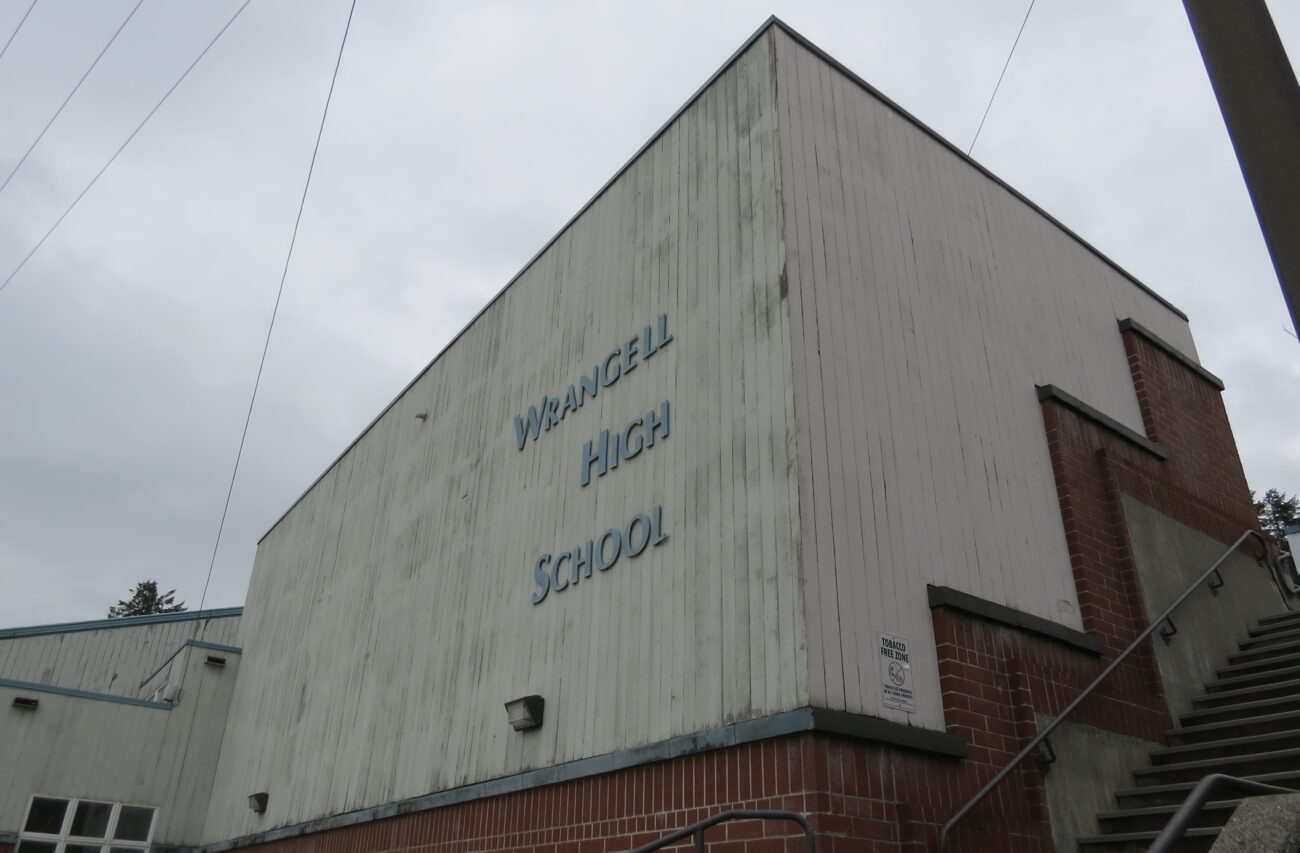 Wrangell's public school district is going to great lengths to prove just how worn-down its three schools are. Earlier this month (October 10), Wrangell's school board unanimously approved spending up to $385,900 for condition surveys of the schools.
The local school district is hoping the surveys will help it leverage state funding to complete a major renovation project on the elementary, middle and high schools.
Earlier this month, Wrangell voters approved a $3.5 million bond for district maintenance. District officials say the condition surveys could help boost the community's chances of securing an additional $6.5 million from the state of Alaska's education maintenance grant program.
Although the surveys will cost the school district – which passed a total budget of $5 million for the current fiscal year – maintenance director Josh Blatchley told school board members it's worth it to dip into the district's reserves.
"For a number of years, the city has wondered what the school district is doing with their major maintenance fund, the million or so dollars that we have available," Blatchley explained. "I know when Patty Gilbert was on the school board, she was always wondering: 'What are we doing with it? What are we saving it for?' I believe if there was a catastrophic failure in the school, let's say a roof collapsed, the city would be responsible for it, because it's their building. So we would certainly want to use that money to do something [in that event]. But I think if we are to use some of that money [now], it would show the city that we're willing to work with them. And we're just trying to keep our buildings in as good a shape as we can."
Wrangell Public Schools' last condition survey was completed in 1998. District officials say it helped Wrangell secure two grants, one in 2003 and one in 2006 – the same kind of grant they're hoping to get now.
School district business manager Tammy Stromberg explained to school board members that the state's DEED Capital Improvement Project grant program scores projects based on a number of factors. And it's a competitive program.
"All the top scoring projects in the state – and we're talking about everyone in the state, we've got Anchorage, Fairbanks, Galena, Chevak, Juneau – everyone is competing for the same piece of money," Stromberg said, "So they go out to bid to get condition surveys, and that's how the prices are determined for these services."
The surveys will make detailed accounts of structural, architectural, mechanical and electrical deficiencies.
Even if the district doesn't succeed in getting a big grant, Stromberg said having a condition survey done will help officials prioritize maintenance projects and leverage smaller grants.
"Condition surveys can also identify the maintenance priorities going forward for several years and can be used for other grants along the way," Stromberg explained, "So say you have a smaller grant, you've come across a smaller piece of local funding, and you want to try to get an application for that. This will help us score well, I believe they're good for six years for that purpose. And they're good for outlining what your priorities are, what's wrong with your building for many years after that. So these are important."
Stromberg added that the district already knows of at least $5 million-worth of system deficiencies that could be addressed piece by piece: "These are just little ticking time bombs and we can put this money to good use," she concluded.
Stromberg says the district is working with the borough administration to get the condition surveys out for bid. She says they hope to have the final reports by the end of June (2023).
This story has been updated to correct the exact dollar amount the school board approved for condition surveys and to fix a transcription error.
Get in touch with KSTK at news@kstk.org or (907) 874-2345.