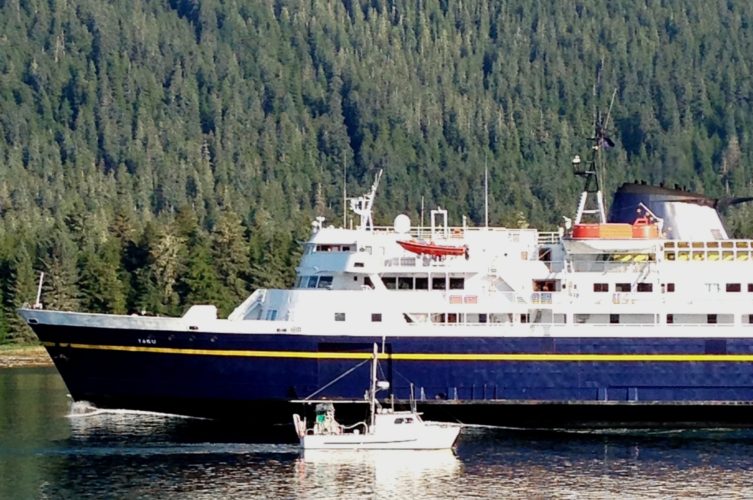 The board that oversees the Alaska Marine Highway System is moving from biweekly to once-a-month meetings as it continues working on short and long-range plans.
The Alaska Marine Highway Operations Board was created by the state Legislature last year to make recommendations to the state Department of Transportation. The board is tasked with helping the state plan for the future of the ferry system. It's working on a five-year plan as well as a longer-term vision to steer decisions in decades to come.
DOT's Katherine Keith works closely with the advisory board. At a meeting Nov. 4, she said a top priority for DOT is stabilizing the ferry system and that means addressing the staffing shortage.
"It is at critical status where we're having disruptions because of our crewing shortages especially," Keith said. "And so it's hard to improve service when we still feel we're kind of losing ground."
Keith said they are looking at all available options moving forward. In February, the state contracted with job replacement company, PeopleAK, which helped in hiring 98 new entry level employees, according to the general manager of the Alaska Marine Highway System, Captain John Falvey.
Operations board chair Shirley Marquart said addressing the staffing shortage and modernizing the fleet go hand in hand.
"Without a fleet modernization, it's going to be extremely difficult to recruit and retain crew, which is a huge priority," she said.
The state has contracted Elliot Bay Design Group to evaluate the current state of the Alaska Marine Highway System to help inform the short-term plan.
One major fleet project that's underway already is the replacement of the Tustumena, which primarily serves Western and Southcentral Alaska. The replacement is slated to be a hybrid diesel-electric vessel. The design is scheduled to be completed by next June with the finished vessel starting service in 2027. DOT says inflation has pushed the cost estimate up by about 25% to $325 million.
The Tustumena was built in 1964 and is roughly 300 feet long.
The ferry operations board was meeting every two weeks since February but decided this fall to move to longer, less frequent meetings. Instead of two-hour meetings every other week, they've moved to four-hour monthly meetings.
At a rare, three day, in-person meeting in October, board chair Marquart said they're trying to come up with a short-term plan before the legislature meets in January.
"Because we still have some work to do. . . instead of two-hour meetings, a four-hour meeting," Marquart said. "And once we get through the legislative process, this board may decide now we need, you know, we can meet once a week [or] two months. Hard to say, but we'll just have to see where we are."
The next board meeting is scheduled for December 2, 12:30 – 4:30 p.m. Here is the agenda. The state broadcasts the meeting on the Department of Transportation and Public Facilities' Facebook page. They take public comment during the meetings.