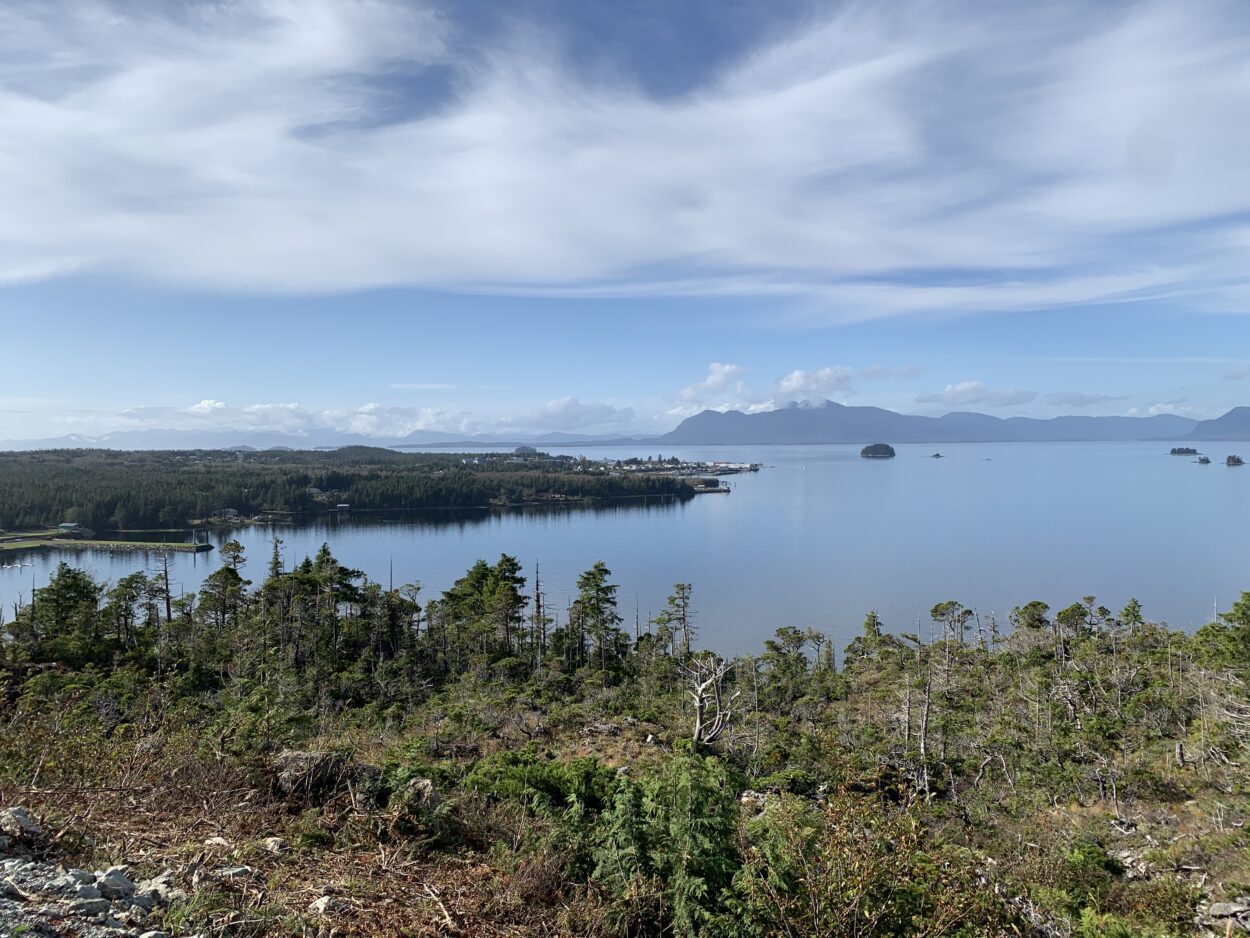 It's been nearly a year since an investigation found that some Ketchikan student fans shouted racist comments and sounds during an annual rivalry game against Metlakatla's basketball team. That came on a "country" theme night organized by Ketchikan High School's pep club that was widely seen by Indigenous people as an offensive play on the tragic history of Native people's subjugation at the hands of Western settlers.
The investigation by Ketchikan's school district found that school officials and pep club leaders didn't intend the theme "to be racially provocative or insensitive." But the district said at the time that "the negative impact of the theme to our communities was predictable and should have been prevented."
Ketchikan's school district has since apologized and pledged to take steps to prevent similar incidents in the future.
Now, Ketchikan's school board has reached out to school district officials in Metlakatla to talk about the incident face-to-face.
Gatgyeda Haayk is the president of Metlakatla's school board. She told the board during a meeting on Tuesday she was approached by Diane Gubatayao, a member of Ketchikan's board, at a recent meeting in Anchorage.
"So she (Diane Gubatayao) approached me and the table we are sitting at (with) the rest of the board and introduced herself and stated that the Ketchikan board wants to meet with our board and to help repair the rift that was created from last year's incident," Haayk told the board. "And they are more than willing to send over a couple of board members to come here. They have a present that they want to present to the board."
In an email, Hayyk said the meeting would be a welcome step.
"(This is) a long standing deep wound and historical trauma between the two communities that really came to the surface during that event and this is a good step towards establishing dialog and healing those wounds," Haayk wrote in an email to KRBD.
Gubatayao told KRBD that she hopes the meeting is a way to bring closure to the communities. 
Metlakatla's board decided to invite members of Ketchikan's school board to its next regular meeting scheduled for Jan. 10. 
Ketchikan School Board President Stephen Bradford said the board is due to discuss the proposed meeting on Dec. 14.
Raegan Miller is a Report for America corps member for KRBD. Your donation to match our RFA grant helps keep her writing stories like this one. Please consider making a tax-deductible contribution at KRBD.org/donate.
The post School board members from Metlakatla and Ketchikan plan to meet to discuss racism at February basketball game appeared first on KRBD.