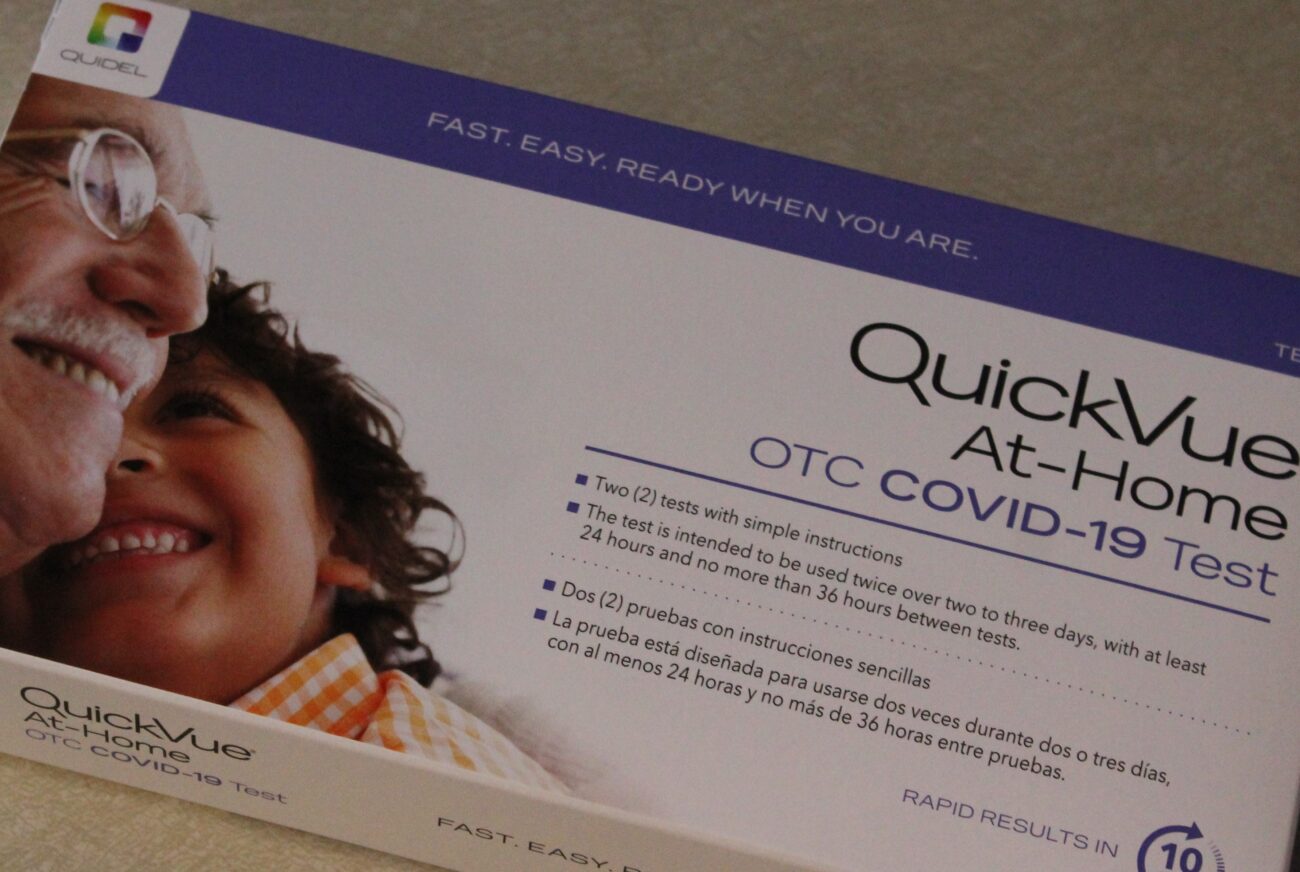 Wrangell Public Schools has received some community pushback to its current COVID testing policy, including from the secondary schools' parent advisory committee. But the district's top administrator says he's not sure scrapping the program is the best move for Wrangell students or the community at large.
The policy requires Wrangell sports teams to test before traveling for competitions and encourages testing upon return. It's a stricter policy than the current guideline set by the state school activities association.
Wrangell Superintendent Bill Burr told school board members at a meeting November 21 he feels continued periodic testing of athletes before sports travel is a sound decision.
"Looking at other school districts – I'm aware – saying it was too hard to run a testing program, and they just didn't want to do it," Burr said, "But we would like to think that we were a little more conscientious, perhaps, in protecting our students."
He continued: "It's not saving our athletes or our regular students from illness," Burr conceded, "But I'd like to think that we are doing our best for everyone's sake, those who are healthy and for parents who are sending their students on travel so that the rest of the team is healthy. And for their [own] sake, nobody wants to play when they're sick."
Burr also pointed out that the district's testing program has decreased exponentially compared to this time last year. In the month between the end of October and the end of November (October 22 to November 21), Burr said the district administered 48 COVID tests. Last year, there were 378 tests throughout the same time period. 
Burr told school board members he's hoping that more data on testing and positivity rates among students will help inform whether or not to walk back the "test before travel" policy currently in place for Wrangell student-athletes.
"I'm looking forward to seeing the extensive data that I hope we have going through December," Burr explained, "So that we can come back and say with a surety that our program is working, and that we are getting on top of the uphill struggle that we have."
Burr admitted that as far as he knows, Wrangell is one of the only – if not the only – school district testing before sports travel.
But he said he doesn't feel like he has the data to change the policy right now. Plus, Wrangell's schools have seen a significant uptick of absences in recent weeks because of illness. It's been a wide variety of illnesses.
"We have a symptom-free school, this has not changed," Burr said. "If a student is not feeling well… especially looking at the last few weeks, we have seen a major influx of everything from Influenza A to other illnesses, to a cough to possibly RSV. A lot of different variations. If somebody is sick, we know how fast and contagious anything can be, so we are still staying with that symptom-free school. And hopefully we keep that for a long time."
Burr said if and when the district does away with a regular COVID-19 testing policy, schools will work to transition into a plan that addresses all sorts of illnesses.
"We depend on school staff, students, families, [and the] community to make sure that anybody who's not feeling well stays home," Burr said. "It's not to stop travel or to limit anybody's education or activities at all. We know how easily things are spread, so we're trying our best to keep as much mitigation as we can, at a much lower level of obstruction at this point."
Wrangell's school board could potentially approve lower mitigation measures at its next meeting, scheduled for December 19.
Get in touch with KSTK at news@kstk.org or (907) 874-2345.