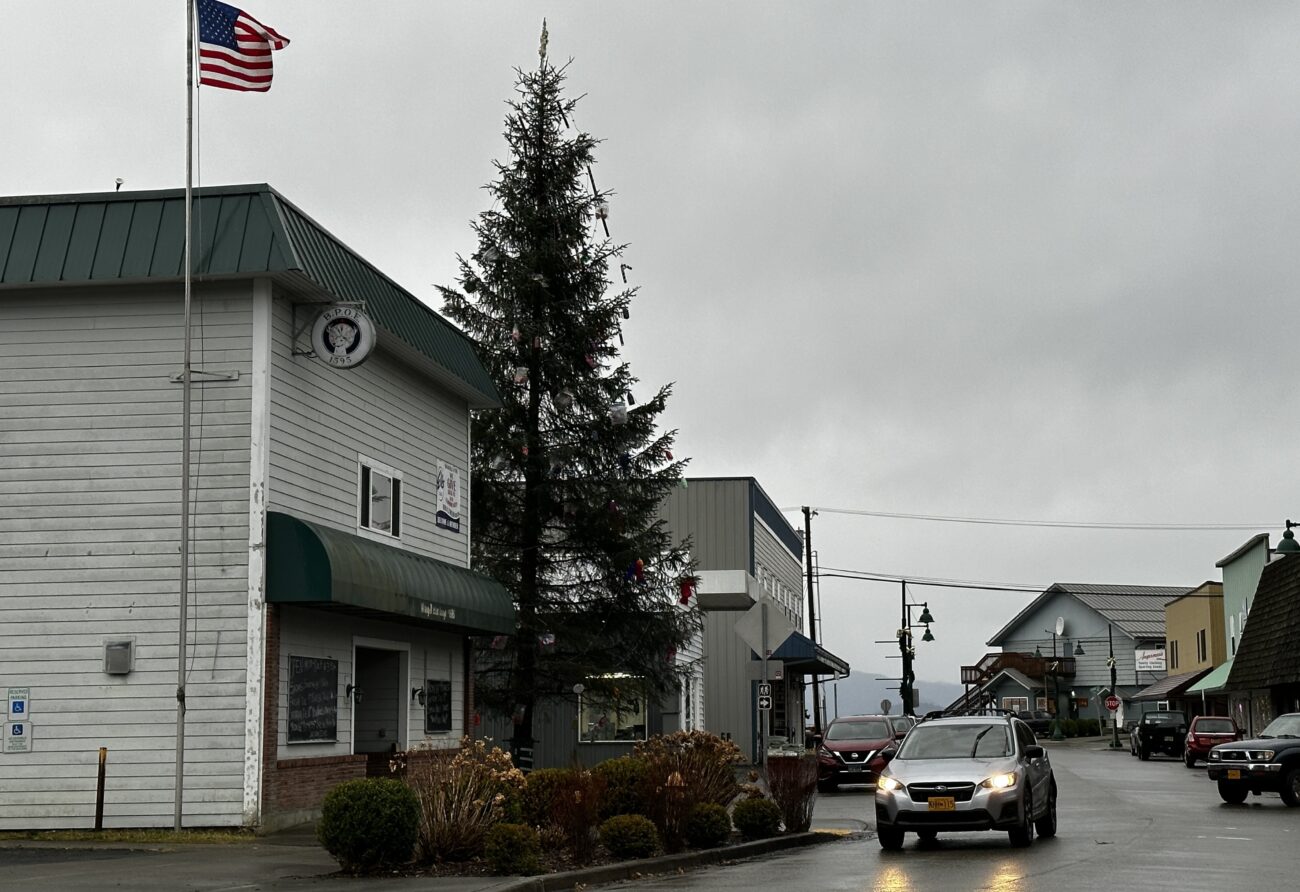 Wrangell's annual tree-lighting and holiday shopping event are scheduled for this Saturday (December 10).
Highlights include a holiday bazaar at the Nolan Center, later hours for local businesses, and the "Pizzas for Paws" fundraiser for St. Frances Animal Shelter at the bazaar (4:30-7 p.m.) and the Downtown Pavilion (5-7 p.m.). Santa will be at the Nolan Center from 2 p.m. to 8 p.m. with a break for the downtown tree lighting. The lighting ceremony will take place between the Elks Lodge and gas station at 6 p.m.
Wrangell Municipal Light & Power cuts down, sets up and lights the tree each year. Ornaments are made by Evergreen Elementary School students.
This year's event is a bit later than the traditional tree-lighting and "Midnight Madness". That's partly because many local residents were involved in the community production of "The Sound of Music" last weekend.
But the later time is actually the third year in a row the event has been held more than a week into the month of December. In 2020 and 2021, storms and power outages delayed the event.
"Midnight Madness" initially began as a local shopping event in the 1990s, according to the Chamber of Commerce, but has since been held in conjunction with the borough-sponsored tree-lighting ceremony.
Get in touch with KSTK at news@kstk.org or (907) 874-2345.