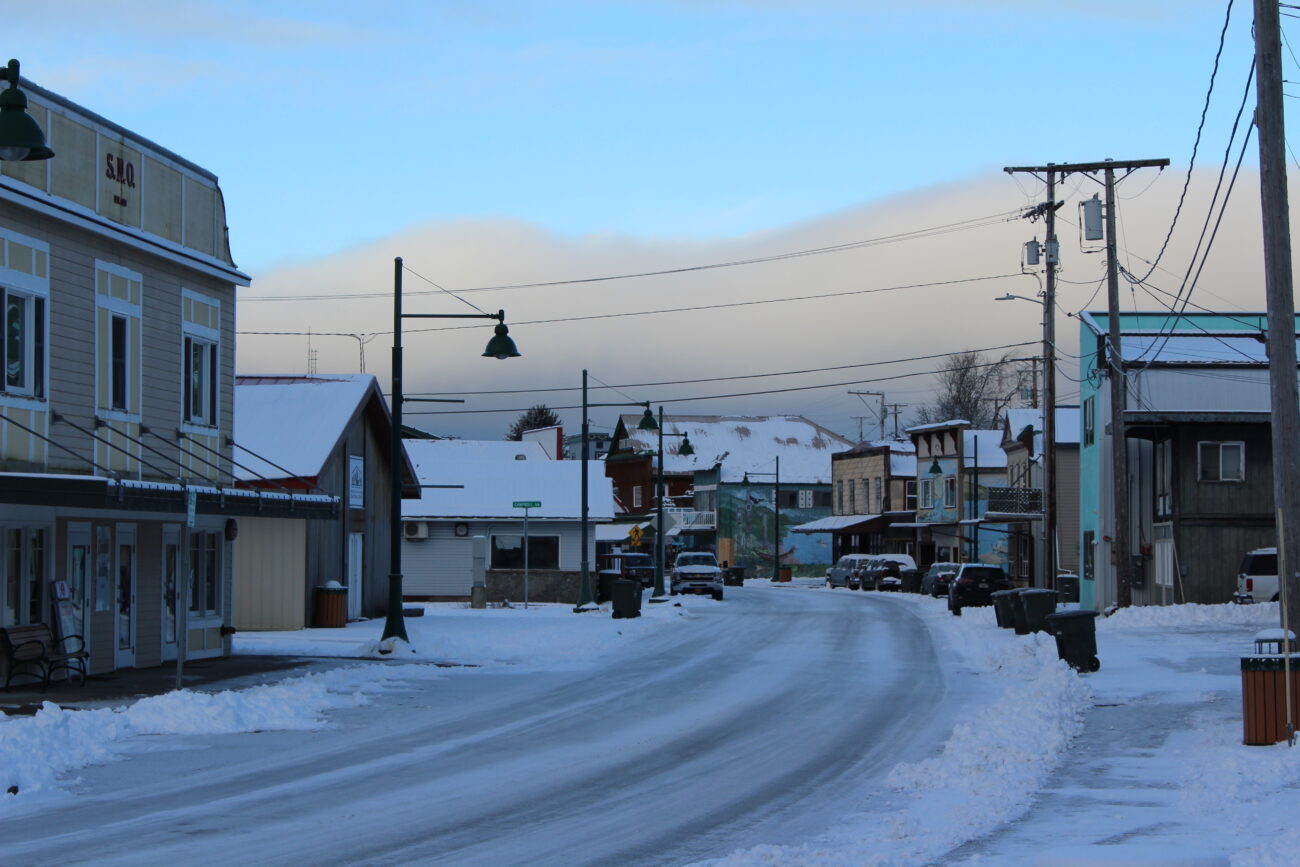 In the next few days, cold air from Canada will chill Southeast Alaska down to its lowest temperatures so far this winter.
The National Weather Service forecasts consistent, sub-zero wind chills throughout the region beginning Sunday (December 18). The weather system could bring record-breaking temperatures throughout the panhandle in the single-digits in the north or low-teens in the south.
Meteorologist Nathan Compton with the National Weather Service in Juneau says it's extremely cold for this time of year.
"This is something we like to call an outflow event," Compton explains. "Basically, large amounts of cold air build up in the Yukon and it flows over near the Haines / Skagway area, it flows all the way down the channels, it flows off the mountains to your east and it generates those very, very cold temperatures, very dry, not really a lot of rainfall or snow with this. Clear skies, but some fairly significant winds along with it, too."
Compton says it's the type of cold that is potentially dangerous. Southeast residents need to take precautions.
"Definitely make sure that if you're going outside, you need to be dressing warmly," Compton cautions. "Along with these cold temperatures, if you are exposed to any wind, there is a wind chill vector associated with these cold temperatures, and it's probably a good idea to be very aware of potential for hypothermia if you're out for too long."
Hypothermia can set in when internal body temperature drops just a couple of degrees. Compton suggests dressing in layers and avoiding getting wet or sweating if outside in the deep cold. The NWS also emphasizes the importance of being mindful of potential plumbing freezes, and checking up on the welfare of neighbors, friends and pets.
Compton says the National Weather Service in Juneau is still actively looking at when the extreme cold temperatures will let up – possibly some time next week. But he says he expects cold and dry conditions to stick around longer than this more extreme cold snap.
Get in touch with KSTK at news@kstk.org or (907) 874-2345.