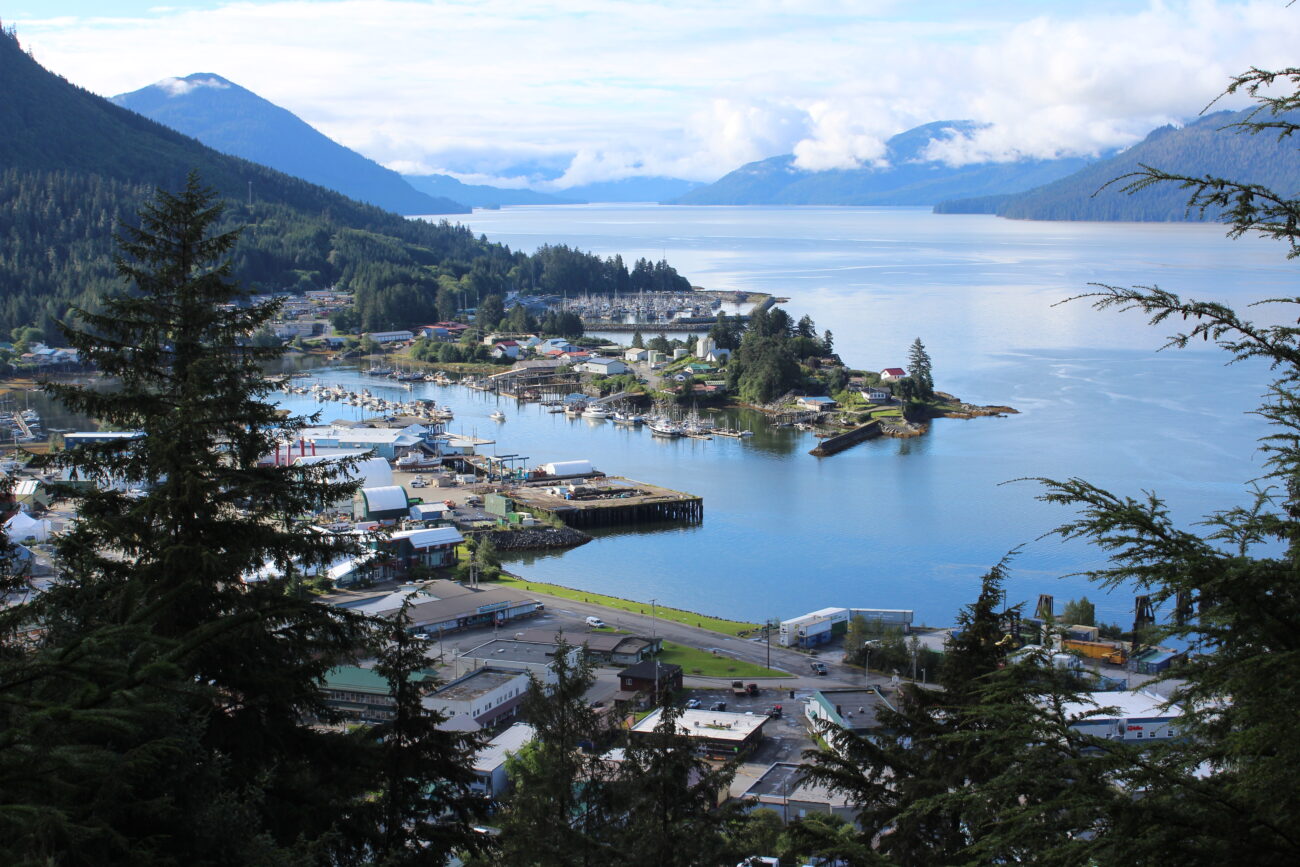 Residents and lovers of Wrangell can point to all sorts of charming, stunning, small-town things that set the island apart. But how does a community get that message out to potential visitors – or even investors?
Wrangell's local government is adding a new tourism and marketing coordinator to try and spread the word.
Wrangell Borough Assembly members say it's high time the government dedicated a position to trying to market the island to independent travelers. The assembly unanimously supported the formation of a new Wrangell marketing and community development coordinator position at their January 10 meeting.
"Really, the first thing that needs to happen is the development of a tourism plan," explained Economic Development Director Carol Rushmore. She's retiring later this spring, passing the torch to Parks & Rec Director Kate Thomas.
The new position is part of a growing trend in Southeast Alaska as communities look to capitalize on the state's ever-growing tourism market. Juneau hired a tourism manager in 2021, and Ketchikan hopes to add its own in the coming months.
The assembly considered adding a staffer last year that would have been focused narrowly on growing tourism but ultimately decided to expand the role. Rushmore says while tourism to the 2,100-person island of Wrangell is one focus of the new position, it's also more broadly a marketing position for Wrangell itself.
"[It's] not just tourism," Rushmore said, "That's a large component of it, but also the marketing and the promotion for the other industries, and of Wrangell in general – to create a name recognition for Wrangell."
Rushmore says Wrangell has been doing "just enough to get by" to solicit visitors to the community, but there's lots of room for improvement. And, she says, there are some misconceptions in town about what sort of marketing the borough wants to do.
"The marketing portion for tourism is for the independent travelers, it has nothing to do with cruise ships," Rushmore clarified. "It's the transient tax budget, which is basically heads in beds, and so that's very important, I think, for the community to understand. I think everybody thinks we're doing marketing to cruise lines. And that's not the case."
Rushmore noted that independent travelers who arrive by ferry or airplane spend more money and spend more significant time in the communities they visit than cruise ship tourists. Word-of-mouth from independent travelers like hunters, fishermen and wildlife enthusiasts is really what builds the reputation of a small place like Wrangell, Rushmore said.
"Tourism is changing so dramatically these days," Rushmore explained, "With online marketing, and how you're doing the tracking and the mechanisms for Google, I mean, it's just getting to be very, very complex. To be competitive, you have to be able to learn and do those things."
The new position will help track metrics like how visitors arrive – plane, ferry, yacht – as well as potentially developing and carrying out summertime surveys of visitors. Rushmore says it will take time to establish a base of data about who visits Wrangell and why, but that will help build a long-term plan for maintaining and growing the island's small tourism market. An additional person in the Economic Development Department could also help solicit more specific engagement from travel writers and bloggers to gain name recognition and notoriety for Wrangell.
The new position will also help better utilize Wrangell's travel branding, developed with federal pandemic relief money and unveiled in 2021.
Much of the budget the new position will have to work with will come from Wrangell's transient tax fund – a 6% bed tax for local short-term lodgings like hotels and B&Bs. The money hasn't been touched much since the start of the pandemic.
"Right now, the transient tax has extra money because no money was spent over COVID," Rushmore said, "But again, that will be used up within probably two to three years max, and then you're back to only what transient tax has. So at that point, it really depends on how they develop a budget and what those marketing things are, which the CVB (Convention and Visitors Bureau) is working on for this upcoming budget cycle."
Moving forward, Rushmore noted that marketing Wrangell could require a fairly large budget for the small community. Previously, the local Convention and Visitors Bureau has only participated in cooperative marketing, not gone out on its own.
"[Procuring] videos, photos, things for marketing promotions, is also a very expensive task to undertake," Rushmore said, "So for us to get it ramped up? $100,000. Once you ramp it up, for Wrangell, I mean, you could go up to $200,000 easily, depending on the time and the abilities of the individuals."
That doesn't include the position's salary. It's an increase from the current marketing budget, which Rushmore estimates is around $75,000. But since she's been doing it all herself, she said she'll probably only use two-thirds of that budget this year.
The new marketing and community development director position will make a salary of between $43- and $55,000 annually, with benefits. The assembly approved half a year's worth of salary and benefits for the position, with the budget cycle ending mid-year.
Rushmore cautioned it could take a few years to really start to see results from the new position, as marketing and advertising can be set a couple of years in advance. But through metrics like website visits, ad view and link clicks, as well as a potential increase to the borough's hotel tax, she says she hopes the community will start to see progress sooner.
Mayor Patty Gilbert says she thinks the community's investment in tourism will pay dividends for years to come.
"I think this will move us forward, and it's marketing Wrangell, so what could go wrong?" Other assembly members laughed. "Do you see a downside?" she asked. "I don't, and I think we'll realize the impact from making these expenditures."
Rushmore says the borough hopes to start considering applications for the new position in mid-February.
Get in touch with KSTK at news@kstk.org or (907) 874-2345.