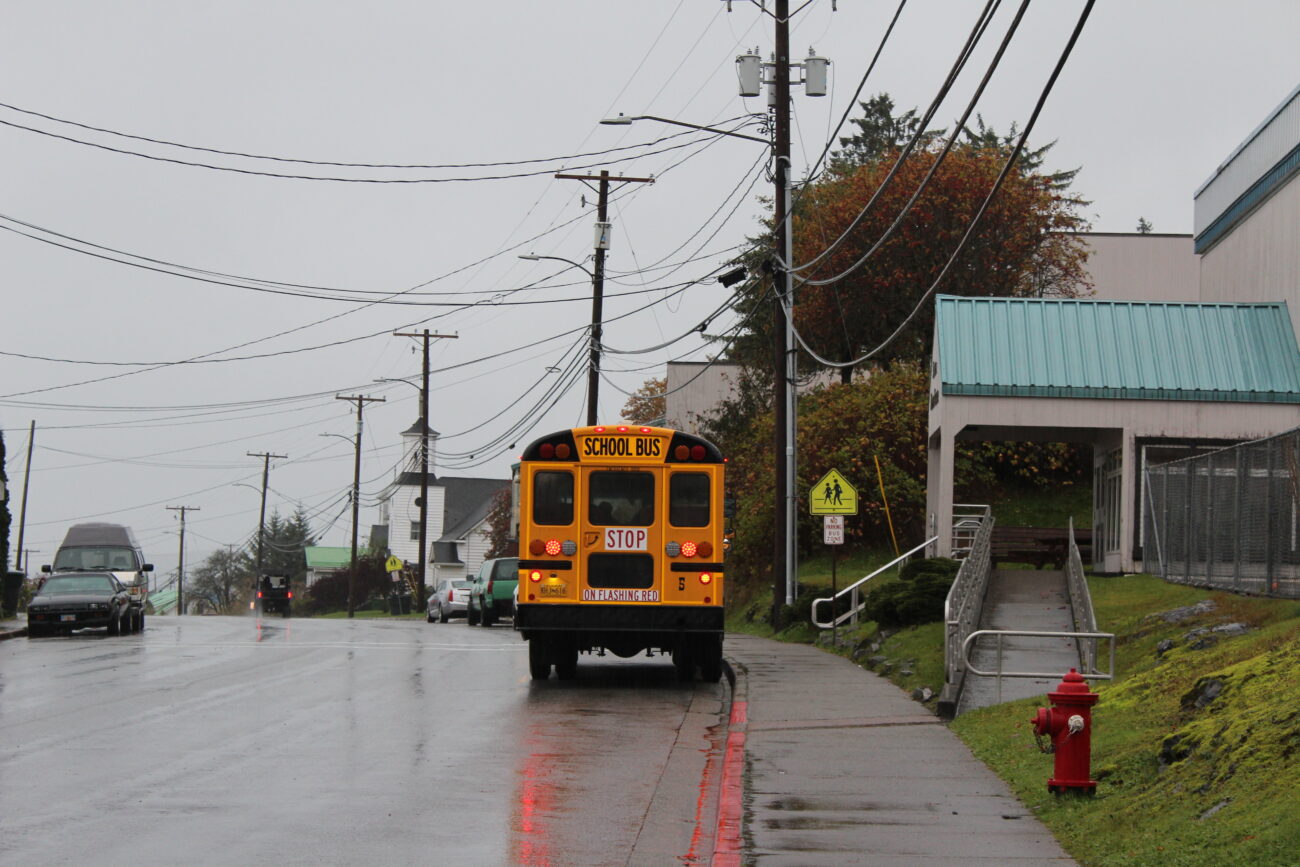 Wrangell's school district is out with the first draft of its budget for the next school year. It projects a $112,000 deficit in the coming year, but district officials aren't proposing any staff cuts.
The $5.1 million proposed budget for the next fiscal year is about $80,000 more than last year's budget, despite a projected drop in local and state funding. The biggest hit is forecast to come from the end of a state program that ignored drops in enrollment during the pandemic.
When the schools' enrollment dropped by more than 40% at the start of the pandemic, the state maintained its funding as if there were kids still in school – a provision called "Hold Harmless". While enrollment has jumped by more than 60% since then, the padded funding has been slowly diminishing, and runs out at the end of the current school year. 
District Business Manager Tammy Stromberg, who oversees the budget, says it could be worse – the district is using hundreds of thousands of dollars in federal grant money to pay salaries and benefits, so it can make up the budget difference by spending about 15% of its general fund reserves.
When the federal funding paying for salaries runs out next year, she says the district will have to figure out how to shuffle things to keep the budget in the black without spending all its reserves.
"At that point, that's when we really start to have an issue," Stromberg explained. "If we did that for one or two years, just kept spending [reserves] at that rate, then we would have a problem. So we need to be looking forward towards FY25 and beyond, and think about how we restructure ourselves – how we can develop a way to still have a quality education to keep our costs down."
The draft budget assumes a slight drop in local funding of just under $1.6 million – around $675,000 from local tax revenue and the rest from a passthrough of federal aid money for former logging communities.
The budget includes pay raises for staff as the district deals with an ongoing labor shortage.
But Stromberg warns that the budget for health and liability insurance might be too low in this first draft. She says unexpectedly high premiums for cybersecurity insurance could require the district to implement multi-factor authentication to remain covered.
Special Education Director Ryan Howe spoke to the school board about ongoing staffing concerns at the January 16 meeting. He said he felt that in order to hire and retain teachers' aides, the schools need to provide benefits to hourly staff.
But where would the district find the money? Howe – who also sits on Wrangell's Borough Assembly – pointed to a potential, if controversial, source of savings.
"I know it's been floated before for different reasons to combine the schools into one – all of it financial," Howe told school board members, "But I can't think of anywhere else in the budget where there's a large-ticket item like that where we could potentially free up some room to help us to compensate our classified staff to the level that they deserve, frankly."
It's not the first time a member of the school district has pointed out that combining Wrangell's three schools into a smaller space could save money. It hasn't been seriously discussed by the board as a whole. But leaner times ahead could make it necessary.
The school board has scheduled a public hearing to collect community input on the upcoming school budget on February 27 at 6:30 p.m. The district has until May 1 to submit its approved budget to the Wrangell Borough Assembly, which is charged with allocating funds to the schools.
Get in touch with KSTK at news@kstk.org or (907) 874-2345.