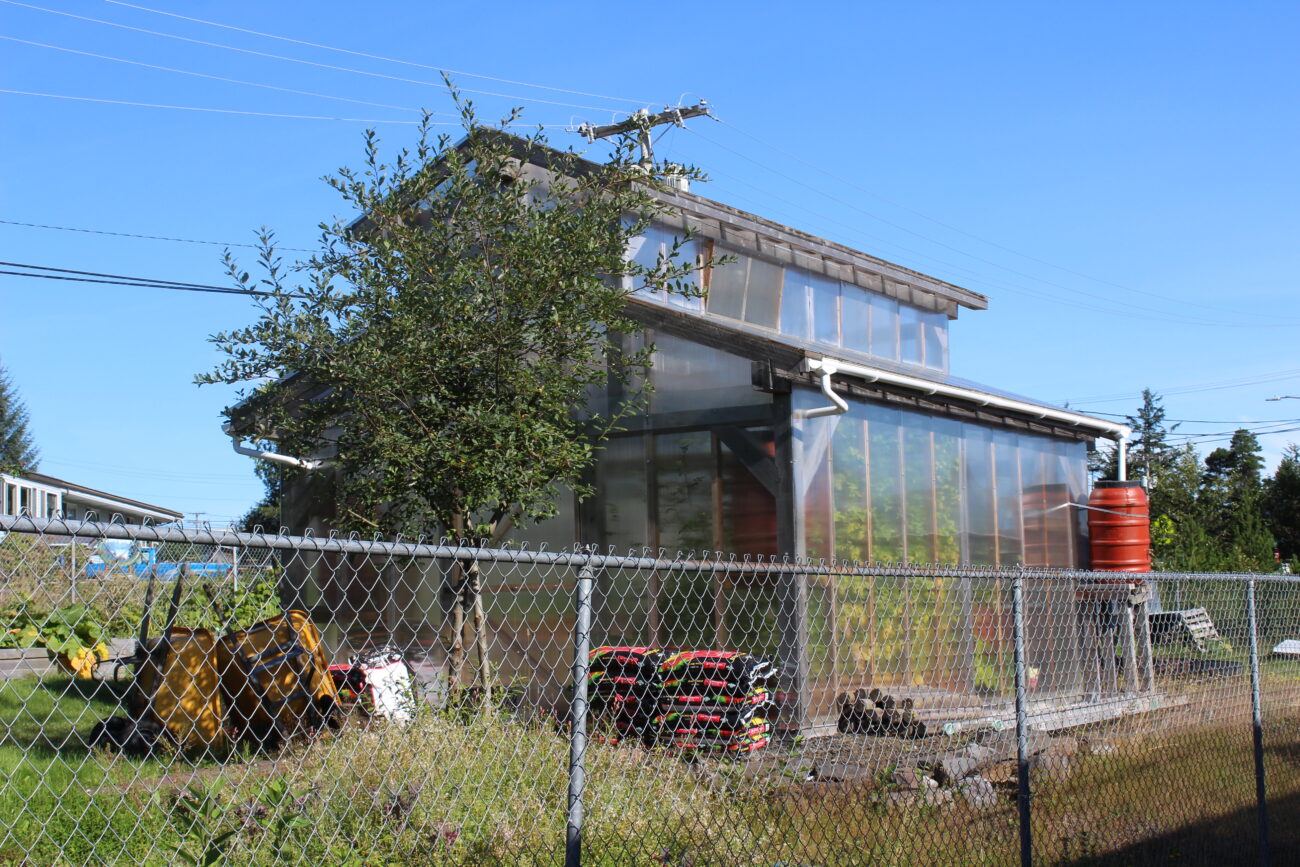 Wrangell's school board is hoping for community feedback on its budget for the coming year, which proposes spending just over $53,000 in savings to cover a projected budget gap.
Wrangell schools' Business Manager Tammy Stromberg, who oversees the budget, says that using the district's reserves isn't a sustainable model but there's not much more the school district can cut. Ninety percent of the budget goes to paying teachers and maintaining the buildings.
"We have struggled to keep our spending within our budget," Stromberg told board members at a meeting February 20. "We're coming close every year. We cut positions last year, so we've done that. The only real difference occurring in FY23 (which ends in June) is that the business office accounting clerk went from full-time to part-time, so that decreased insurance costs. Now we're going to contracted services. But at some point, there will be an end to where you can cut those other pieces to take care of that inflationary, decreasing funding."
Wrangell's school district plans to move to contracted business services because Stromberg is leaving her position. They'll pay Washington-based K12 Business Services at least $7,500 per month to cover district financial matters.
The district's draft FY24 budget is just over $5 million. That's about $300,000 less than the current fiscal year. It assumes a slight drop in local funding of around $1.6 million – that's money from borough taxes and a passthrough of federal aid to former logging communities.
One major funding source that could change the trajectory of Wrangell Public Schools' budget is a potential increase to the Base Student Allocation, or the amount of money the State of Alaska pays out to districts based on the amount of students enrolled. There hasn't been an increase since 2016, but in that time, inflation has jumped around 20%. That means the district has been doing the same, with 20% less funding.
"When […] 90% of your budget is taken up with maintenance and operations and instructions, and then you have a 20% decrease because you didn't get an inflationary increase on your foundation funding, it starts to cause a squeeze. And that's what has happened to us," Stromberg said, "So anything we can do to support the Base Student Allocation really helps."
One proposal – state Senate Bill 52 – would raise the BSA by $1,000. But even that increase wouldn't entirely make up for inflation in the last five years. In the state house, Ketchikan independent Rep. Dan Ortiz, who represents Wrangell and other southern Southeast communities, has proposed an increase of $1,250 – just over 21%.
Stromberg says that it's difficult to put together a budget while major funding pieces like the BSA are up in the air, but it's also standard when running schools.
"That's the nature of school business, we always have to spend our money before we really know how much we get," Stromberg explained: "Like what we're doing at this point right now is we're already signing contracts to teachers to make sure we have teaching staff next year, because we know what a minimum we have to teach kids. We're not sure how many kids and even after we have counted the kids and turn them into the state, we're not sure those numbers are going to stick because we have to wait for the department to reconcile them across the state."
In the meantime, the district is looking for feedback and ideas from the Wrangell community about the proposed budget for next year. District administration has also held a meeting with students about what they want to see in next year's budget.
And the school board will hold a hearing on the FY24 budget over Zoom on February 27 at 6:30 p.m. to solicit input from the Wrangell public, and encourages community members to attend.
Get in touch with KSTK at news@kstk.org or (907) 874-2345.