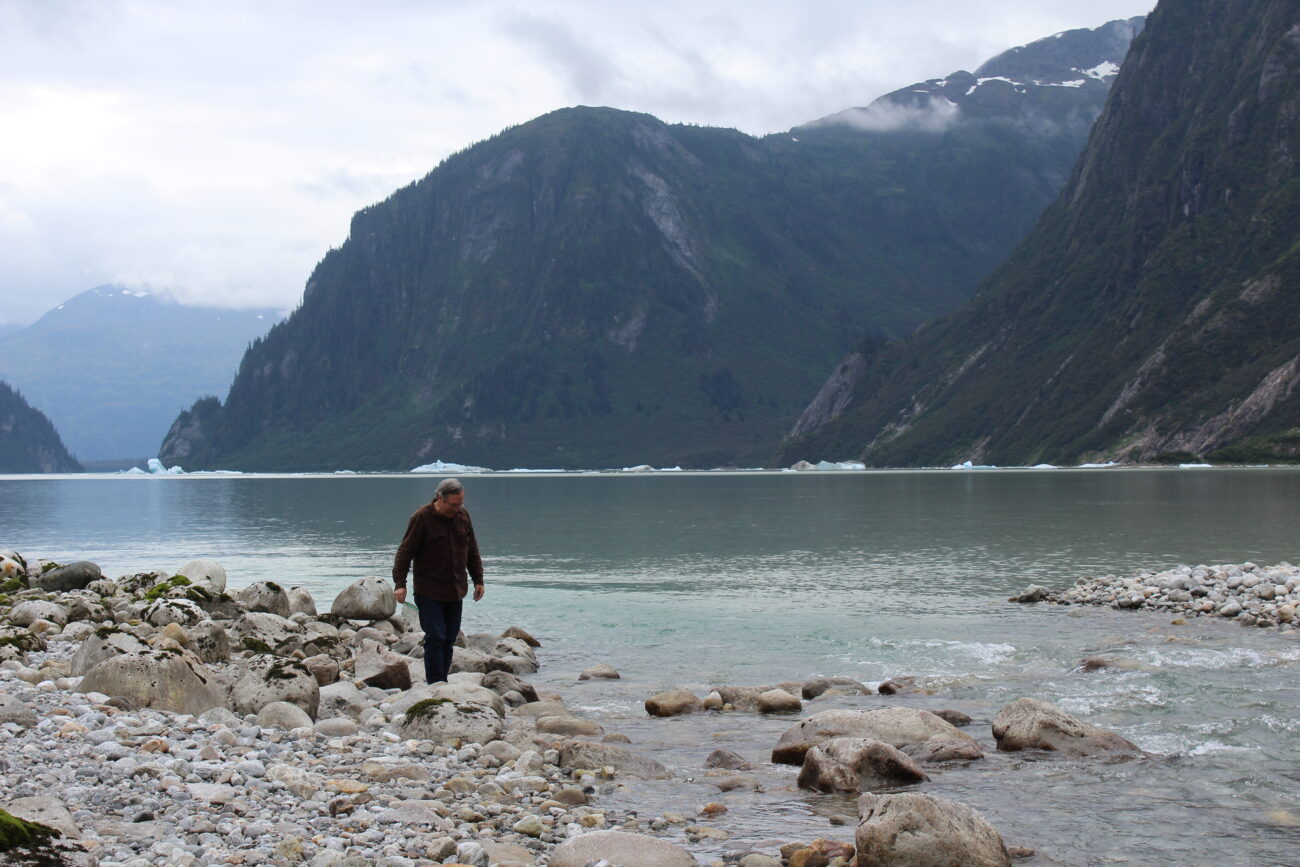 More than half of the land in Alaska is managed by the federal government, which includes the management of animals on the land and in the water. The U.S. Forest Service and Sitka Conservation Society are jointly hosting a community workshop in Wrangell this weekend (Sunday, April 2) to help residents learn to navigate the federal fish & wildlife management process.
Heather Bauscher works for the Sitka Conservation Society.
"I just think it's inspiring to know that we have the ability to have that impact on how we manage our resources," says Heather Bauscher, a community engagement specialist with the Sitka Conservation Society. Bauscher says the goal of the workshop is to have people leave with an understanding of what the board is, what it manages, and how to navigate the process and start building proposals.
She says there are a lot of opportunities to get engaged – anybody in the state can submit a proposal to change how fish & wildlife resources are managed. It just takes know-how.
"If we could be getting more local people to participate, get involved at various levels of the decision-making ladder, if there was more local input and local people representing those seats, that we'd end up with decisions that reflect the needs of local people," Bauscher explains. "And that's the point of how it's all supposed to work. But all of that only works if we have public participation."
Bauscher says attendees will also learn about navigating management forums, giving public testimony, networking and building relationships with other subsistence users. She says finding people who have similar desires and hearing other perspectives on management decisions are vital parts of the process.
The Federal Subsistence Board includes representatives from all five federal land management agencies in Alaska, as well as three members of the public. The board makes decisions about how fish & wildlife resources are managed on federal lands and waters in Alaska. Near Wrangell, that includes fishing on the Stikine River.
"We are super fortunate in this state to have the ability to weigh in in ways that I feel like it's impossible in the Lower 48," Bauscher says. "If you're down south, a lot of people would have to work through their state legislature to make these sorts of changes. So we're really fortunate that we have the State Board of Game, State Board of Fish and the Federal Subsistence Board processes all as various avenues that we can work through as members of the public to weigh in on how our fish and wildlife resources are managed."
"That is so important to our communities and our culture and local food security," she continues. "We want to have our voices involved. And I just really think it's important to have more people be aware of that and feel more comfortable showing up in these spaces and feel more confident in participating."
Bauscher says the workshop is part of a brand new series – they've already held workshops in Sitka, Petersburg and Kake. It started out as a class offered by the University of Alaska Southeast in partnership with the Forest Service and Sitka Conservation Society.
"We took what is normally taught in four weeks and turned it into four hours," Bauscher says, "And additionally, tried to design it so that if you can only come for an hour – because we know everybody has busy lives – that very first hour after we share food with everybody will be the real foundation of subsistence, or the federal subsistence board 101."
And she says they're hoping to start out the workshop with a potluck, and encourages people to bring some food to share. After all, Bauscher says, harvesting, food and community are at the heart of the push to get more people involved in the federal management process.
The 'Navigating the Federal Subsistence Process' workshop will start with a potluck at 1 p.m. in the Nolan Center classroom on Sunday, April 2. The workshop will cover the basics from 1:30 p.m. – 2:30 p.m., then take a deeper dive into skills from 2:30 p.m. to 5:30 p.m.
Contact Ashley Bolwerk with the U.S. Forest Service with any questions: 907-747-4299 or ashley.bolwerk@usda.gov.
Get in contact with KSTK at news@kstk.org or (907) 874-2345.