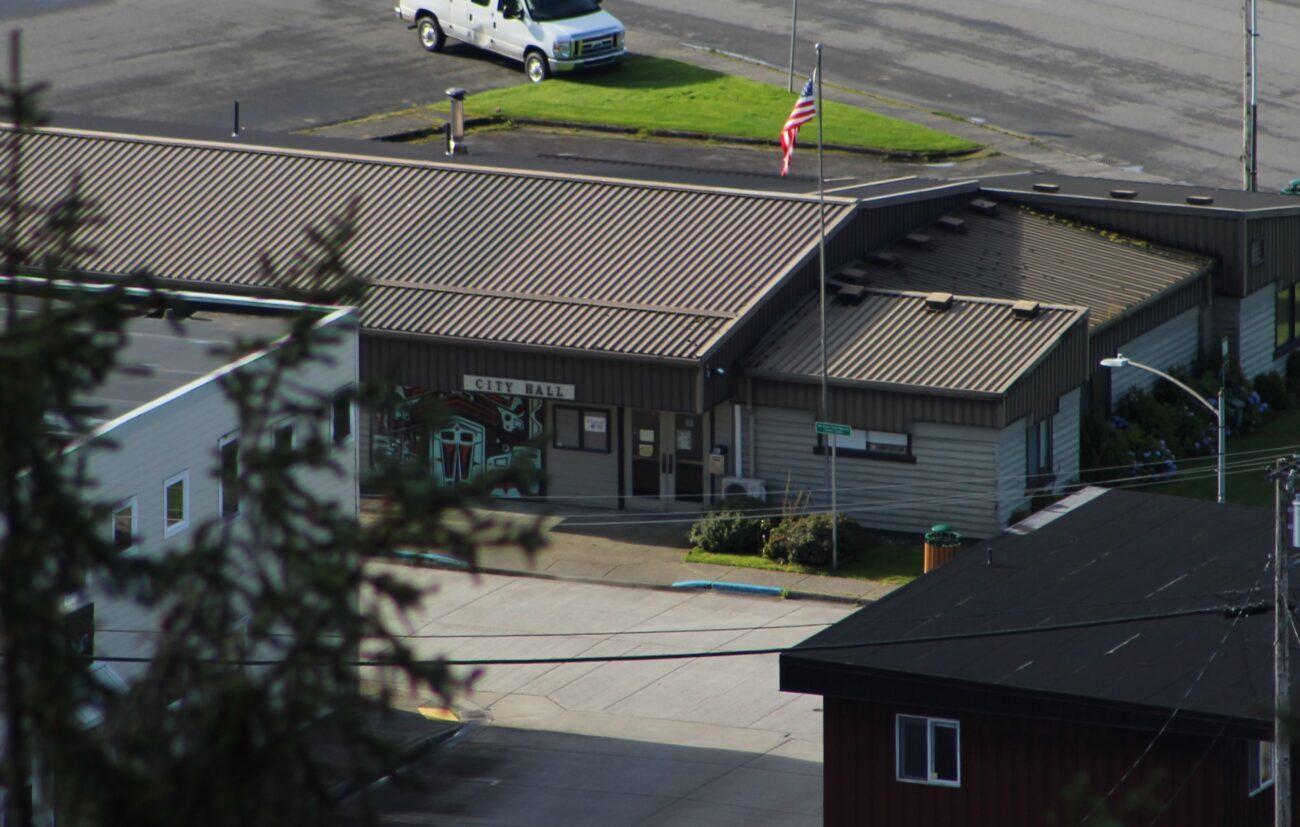 Wrangell's assembly is set to consider updating local zoning ordinances Tuesday evening (April 11). The proposed changes could lay the groundwork for the Alder Top Village subdivision at the site of the former Bureau of Indian Education boarding school, the Wrangell Institute.
Redevelopment of the 134-acre property has been in the works for over a decade. The new zoning designations will help organize the property – the north end is set to be Single Family Medium Density lots (a new designation), while the south will be split between Residential Commercial lots (another new designation) and multi-family housing.
At the regular meeting, the assembly could also approve funding for an exterior pool renovation project. The proposal is to use $261,000 from the Secure Rural Schools fund – money from the federal government given to former logging communities – to ensure the pool facility's siding is able to be replaced completely. The project was partially funded ($175,000) by a state grant that aimed to make up lost revenue because of the COVID pandemic.
As the tourism season approaches, Wrangell's Convention and Visitors Bureau and Economic Development department have been working on a standardized "Wrangell Tourism Management Best Practices" guide to help set standards as visitor numbers to town rise year over year. Those best practices will go before the assembly at Tuesday's meeting for approval.
The assembly will also look at replacing two, decades-old Parks & Rec lawnmowers (one is 17 years old and the other is 26), which will cost around $25,000.
KSTK will air the regular assembly meeting beginning at 6 p.m. on Tuesday (April 11) on 101.7 FM and online at kstk.org.
Anyone wishing to speak at the meeting can sign up on the "Persons to be Heard" sheet located at City Hall.
View the full meeting agenda here. 
Get in touch with KSTK at news@kstk.org or (907) 874-2345.