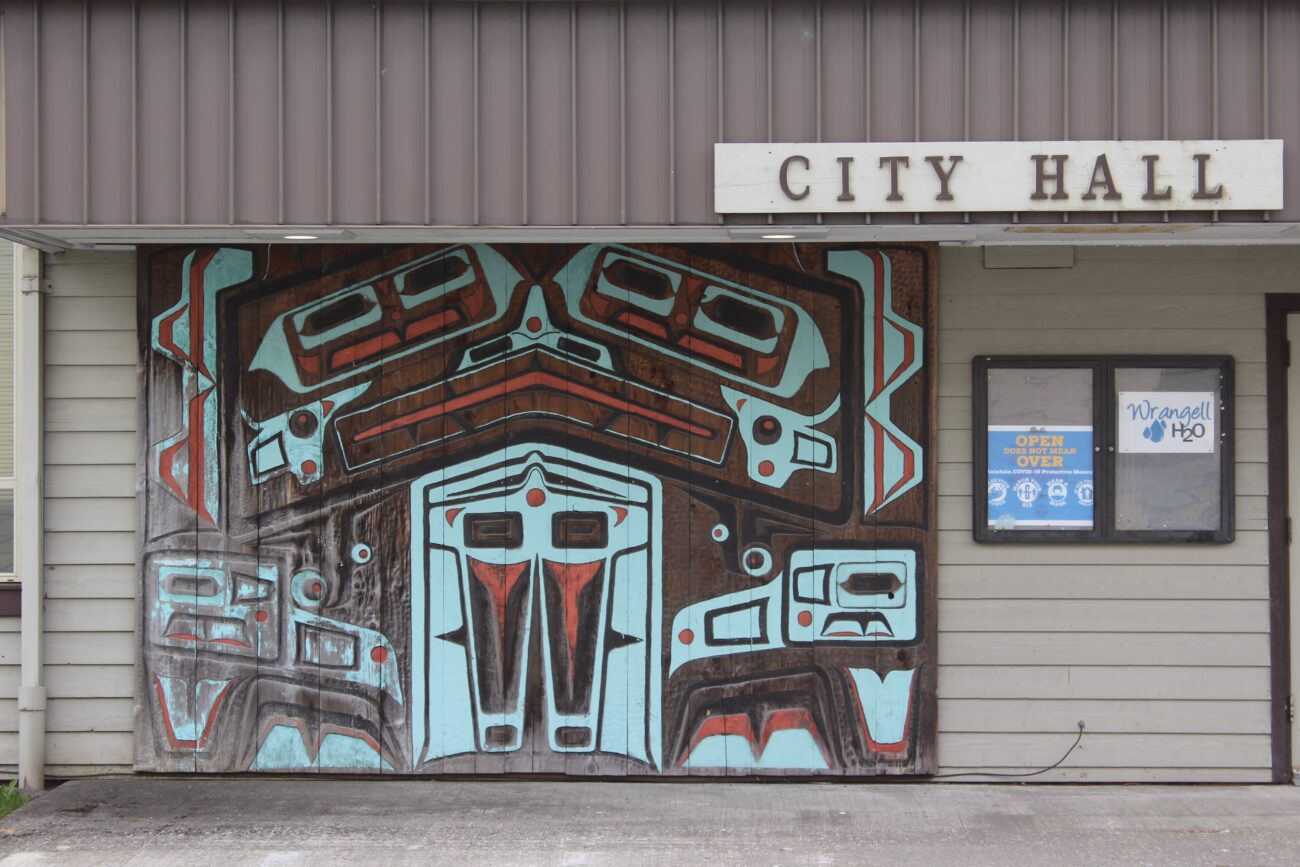 Wrangell's borough assembly is considering a $1.5 million contribution to the local school district's budget for the coming year.
That's a slight dip in funding compared to last year, but fits the school district's budget which the school board approved in March. Assembly members will discuss the contribution at their regular Tuesday meeting (April 25), which includes money from local sales taxes and federal funds.
The assembly will also hold a public hearing on two new zoning designations meant to lay the groundwork for development at the Alder Top Village subdivision. Development of the 134-acre former boarding school site has been in the works for over a decade.
The designations will help organize the property – the north end is set to be what'll be called Single-Family Medium Density lots (a new designation) while the south will be split between residential commercial lots (another new designation) and multi-family housing.
Wrangell's assembly will also discuss an update to the wage scale for the borough's temporary workers – the goal is to have more competitive wages in town. The change would raise the minimum starting pay for temporary workers – depending on the position, wages would go up between $1.15 to $5 more per hour. The proposed scale also simplifies job descriptions for some borough maintenance and hospitality positions.
Assembly members could also appropriate over $400,000 in federal pandemic relief to build a new community drinking water treatment plant, which is currently being designed.
Other agenda items include an ordinance to facilitate the borough's participation in a statewide investment pool (AMLIP), approving around $4,000 in grant funds to pay public library staff, and an ordinance to make the Economic Development Committee an official government board. The committee has advised the Wrangell Economic Development office and borough assembly on development projects and proposals for the past two decades (since 2004).
View the full agenda packet for the meeting here.
Before diving into business, the assembly will hear a brief presentation from a Ph.D. student who is studying the effects of tourism in Wrangell, Petersburg and Ketchikan.
Anyone who wishes to speak at the meeting can sign up on the "Persons to be Heard" sheet at City Hall.
KSTK will broadcast the meeting beginning at 6 p.m. Tuesday (April 25) on 101.7 FM and online at KSTK.org.
Get in touch with KSTK at news@kstk.org or (907) 874-2345.