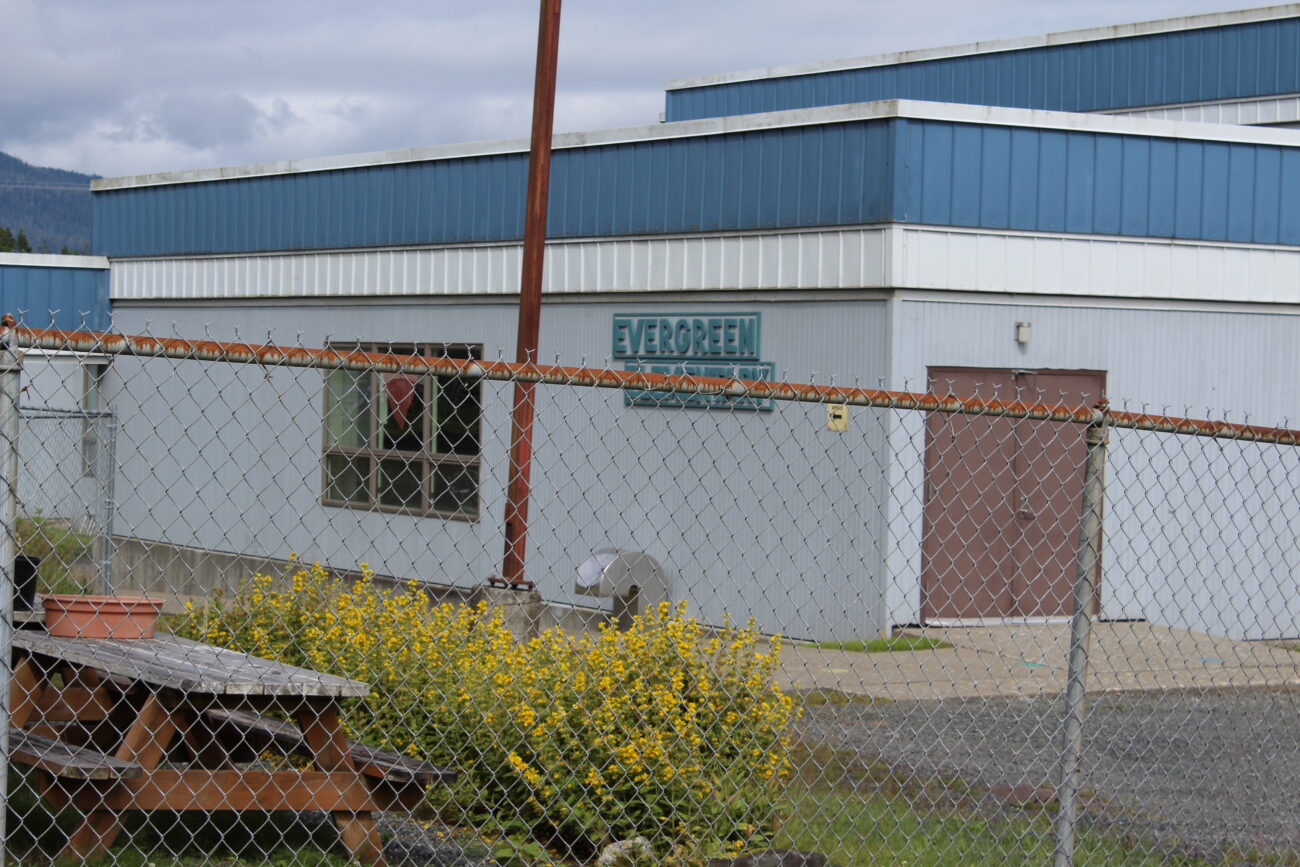 Wrangell's borough assembly will contribute $1.6 million to its public schools next year. That's roughly the same as its contribution last year, but it'll still leave the school district walking a financial tightrope unless the state also increases funding.
Wrangell Public Schools gets the vast majority of its funding from local and state governments. Locally, the money comes from sales taxes and federal aid for former logging communities that the borough passes on to the district.
The school board and borough met earlier this spring to talk about the district's budget. The assembly first proposed sending $1.5 million to the schools for the coming fiscal year (FY24, which begins in July). But Wrangell superintendent Bill Burr told assembly members their proposed contribution to the schools actually fell around $70,000 short of the district's budget. He said some potential new expenses have come up since that meeting.
"We are going to have to sign contracts prior to knowing additional funding," Burr explained, adding that the district has some incoming students with higher needs, as well as looming demands related to the Alaska Reads Act – which could require a new full-time reading specialist and another full-time reading teacher for the district and could cost upwards of $240,000.
Burr says the small district doesn't necessarily need that many staff members. He says the district will try to shuffle around grant-funded positions to make it work, so that one teacher would have combined duties to fulfill the requirements of the Alaska Reads Act.
"The school district, we think we can find the money to pay for half of a teacher," he told the Wrangell Assembly, but said that the school district needs additional funding to pay for that second half.
That could potentially be covered by state funding, but there are big questions about how much money the district will receive from the state – state funding is based on a per-student payment to districts, and increases are being discussed in the current session of the Alaska State Legislature. The payment hasn't significantly increased since 2017.
"Five-hundred dollars ($500) is probably our basement of what we need to see, to not only just do the minimum, but to support our kids and in many areas, including sports, which is always overrun," Burr said, "And with the lack of the ferry system, as well as raising rising costs on everything. We know that there are opportunities that are going to cost additional money. Five hundred ($500) – it's not a perfect number, but it's pretty close to what we need in Wrangell Public Schools to break even."
Even if the legislature passed a $500 increase to the Base Student Allocation (BSA), it might not make it past the governor's red pen.
"Our governor stated that schools are hiding money and that they shouldn't receive any funding," Burr said. "Because Alaska is a line-item budget, even if a BSA is decided on and turned in on May 17, the last day of the legislature, there is a possibility that the governor could veto it."
There's also some question about how much money the borough can actually give the school district. There's a maximum local contribution in place, which is right around $1.6 million. But assembly members don't know whether that cap is for local funding only, or whether it includes the federal passthrough.
Assembly member Bob Dalrymple said it's time to get a hard and fast answer.
"Outside of this process, for the future, can we get clarification from the state?" Dalrymple asked, "Because this has come up pretty much every year."
But all assembly members expressed support for doing as much as they can for the district. They unanimously approved increasing the local contribution to $1.6 million. (Assembly member Brittani Robbins did not vote, because she's also a member of the school board.)
For the next school year the assembly approved that money from the federal passthrough, not from local sales taxes. That isn't school board president David Wilson's ideal situation – he hoped the money could come from taxes to leave the federal money for a rainier day.
"I'm just asking that however you structure, the amount that you can give us the maximum we possibly can out of our taxes," Wilson asked before the assembly's decision, "So that we know we can draw and get more out of the timber receipts to make up for even more when we need it."
The legislature is still weighing its school funding options. A budget passed by the House earlier this month included a $680, one-time boost to the per-student amount, and the Senate Finance committee has passed a similar proposal.
Get in touch with KSTK at news@kstk.org or (907) 874-2345.