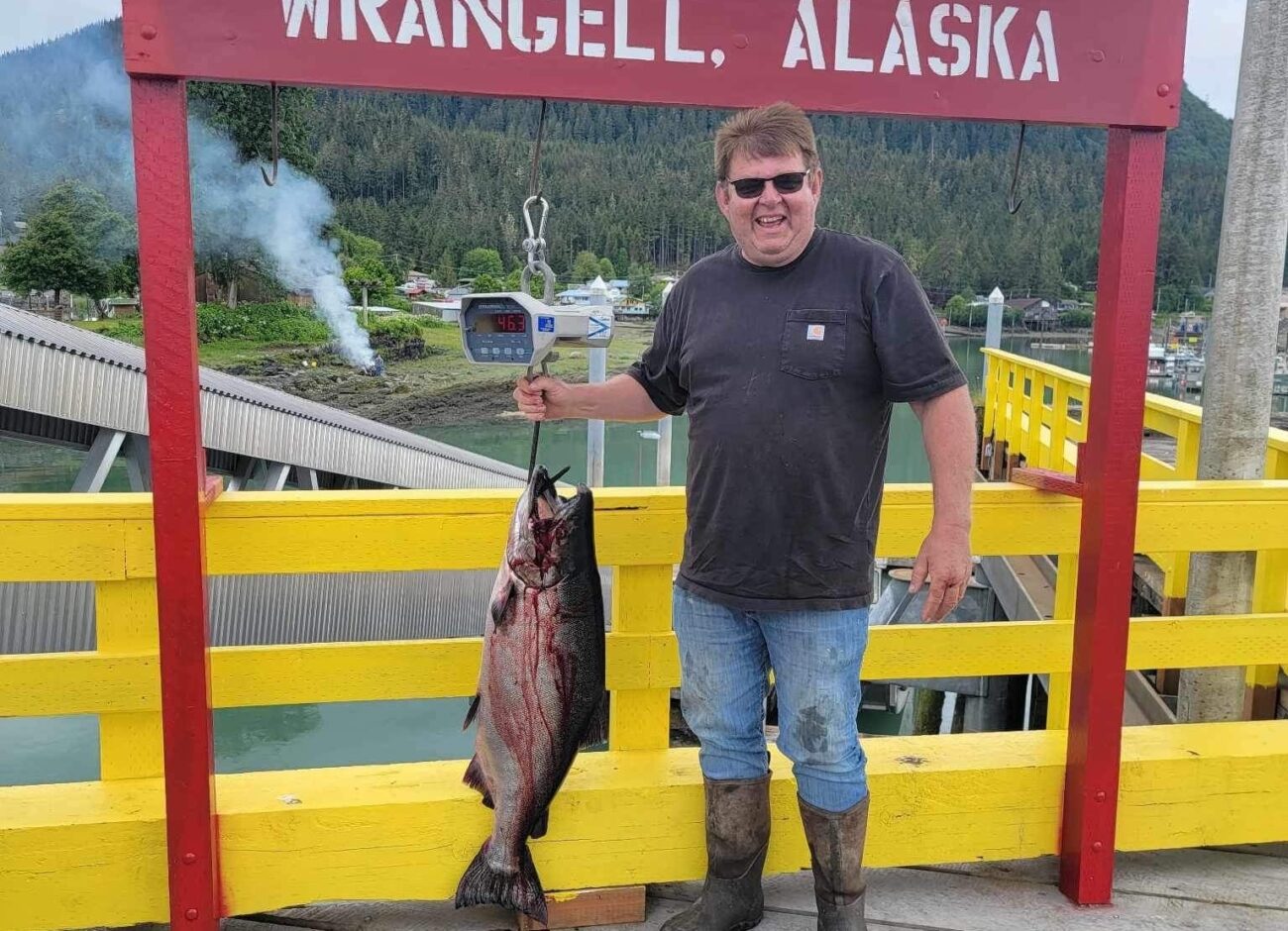 After two weekends of fishing, John Fernen won Wrangell's 2023 King Salmon Derby with a 42.5-pound fish caught near Point Ward on June 25.
It was one of only 15 fish entered in this year's king salmon derby, according to Wrangell's Chamber of Commerce, which puts on the event.
Fernen will win an $800 grand prize. The leader after the first weekend, Mark Soeteber, will win $400 for his 30-pound king caught near Burg Bay on June 17. And a 27-pound king caught by Neal Soeteber near Kindergarten Bay takes third place and a $200 prize.
On the kids' ladder (under 13 years old), Lily Stearns will take home the $100 first prize for a 22.5-pound king caught near Turn Island. Mariah Mork comes in second with a 15.8-pound king caught near Nemo. And Carsyn Christian is third, with an 11.4-pound king caught near Bend. 
Wrangell's king salmon derby this year was a pared-down affair compared to years past. There were fewer fishing days, fewer weigh stations, and much smaller prizes.
Wrangell's Chamber of Commerce will hold an award ceremony at 6 p.m. on July 7 at the Downtown Pavilion on Wrangell's Front Street.
6/26: This article has been updated to correct the spelling of Carsyn Christian's name.
Get in touch with KSTK at news@kstk.org or (907) 874-2345.