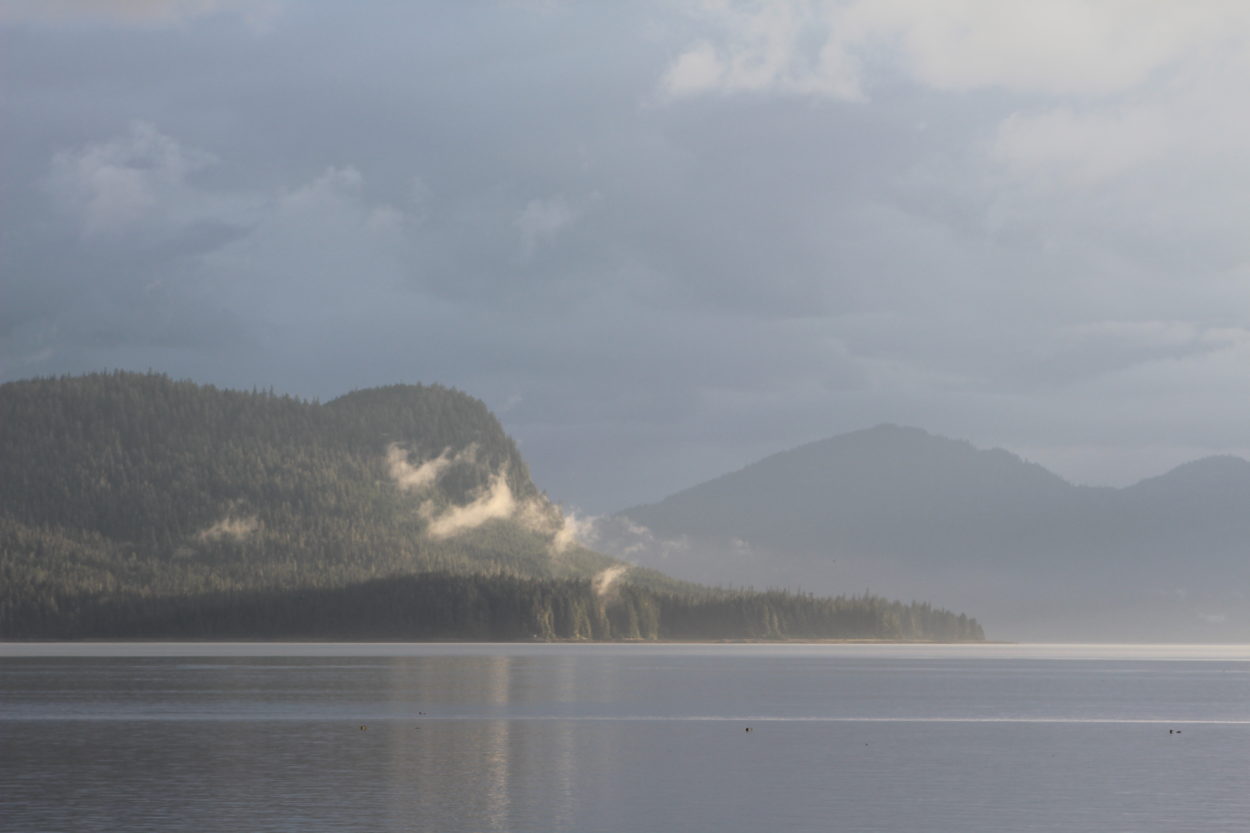 Wrangell's borough assembly has unanimously passed a $52.7 million budget for the coming year. That's more than double the borough's budget last year.
The massive increase in projected spending in FY24 is primarily due to a few significant infrastructure projects in town, in addition to the rising cost of goods and services everywhere because of inflation.
And it's not all funded by the City and Borough of Wrangell – over 43% ($22.7 million) of the budget is funded by outside grants and loans. Wrangell also receives outside revenue from the federal and state governments, like money paid because of the large amount of national forest in the borough or from a jail contract with the state.
Borough manager Jeff Good thanked Wrangell's finance department and other department heads for their work on the budget.
"I think it's a good budget from an operating perspective," Good told assembly members at a meeting June 27. " I think we're well below what inflation is for what our increases are on the operating side. So just a good job of everyone kind of trying to stick to and keep our budget relatively low."
Assembly member Dave Powell supported a smaller budget and offered several line-item eliminations and reductions. But he applauded the long list of infrastructure projects set to happen in the coming year, saying he supports the forward movement.
"We've got a lot of projects in our budget, and I'm gonna say this is the time for our projects to shine," Powell said. "I hope that we get a lot of these things done this year. And I want to really push hard on getting these things completed in this construction year."
The assembly supported two of Powell's proposed reductions: eliminating funding for a local children's social worker and cutting the budget for police overtime in half.
By far the largest project on the borough's budget this year is the replacement of the community's water treatment plant. It's increased the Water Department's budget by almost $19 million compared to last year.
Other major projects include the potential addition of a disinfection step at the wastewater treatment plant – which could cost upwards of $12 million – and major repairs to the community's Public Safety Building.
The borough projects it'll take in a bit more money than last year, through a slight increase in sales tax revenue and around $300,000 more in property tax payments. The borough dropped the property tax rate earlier this year, after assessed property values increased by nearly half.
Utility funds like sanitation, water and sewer will also take in a bit more money this year, as utility rates increase across the board in the new fiscal year.
KSTK will publish the final budget here once it is released. In the meantime, find the draft budget here.
Get in touch with KSTK at news@kstk.org or (907) 874-2345.