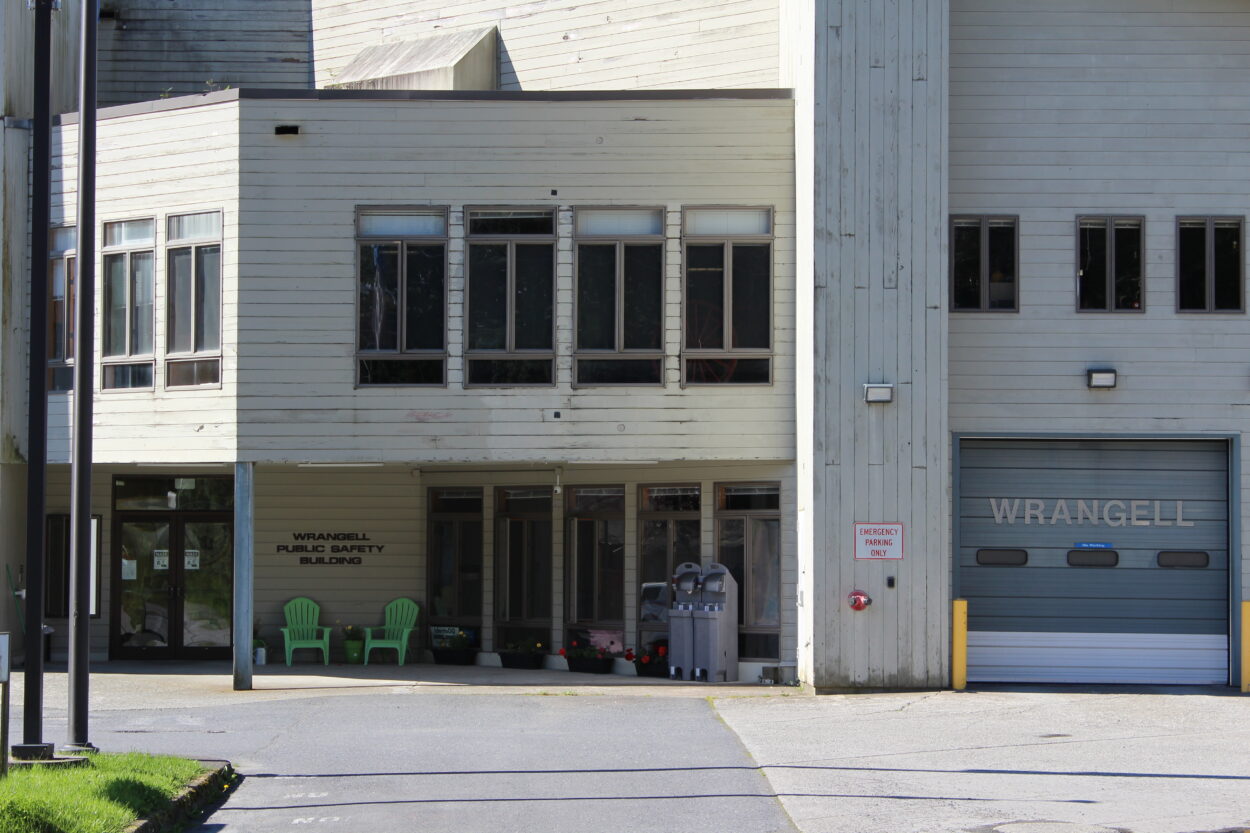 Last year, Wrangell kicked off a unique partnership with the state government to split funding for a children's social worker to be based on the island. But after just over a year, the local borough administration isn't happy with the deal any more. Wrangell's assembly cut the position's funding from its annual budget on Tuesday (June 27), saying it's no longer willing to pay half.
The community of Wrangell petitioned Alaska's government for years to bring back a children's welfare worker to the island. Last year, they worked out a deal – the state and Wrangell would each pay for half. The arrangement was the first of its kind in the state.
But just over a year later, local government officials say they feel the community isn't getting its fair share of the position's time or resources.
"We're paying half the bill for the position," says Borough Manager Jeff Good, "Which is great to have someone here locally, and she does a great job here locally. The problem is, it's not half the time spent here in Wrangell, it's probably – maybe 25% or even less of the cases are here locally, but we're spending – paying for half of it and providing facilities for that position as well."
The position is with the state Office of Children's Services (OCS) – the understaffed agency tasked with protecting minors from unsafe and abusive situations.
At a budget workshop in early June, Police Chief Tom Radke said he didn't think the setup was a fair one.
"We're the only city in Alaska that's paying that $53,000," Radke told the borough assembly.
That didn't sit right with assembly member Dave Powell.
"I don't see why we as a city have to pay for that, or even half of it," Powell said. "Nobody else pays for even half, nobody else in the state pays 50% of those positions."
"You know why?" Mayor Patty Gilbert jumped in: "Because that was the deal we made with Representative Ortiz to try to get OCS service here."
The OCS funding was part of Radke's department budget – the office space for the worker sits in a corner of the Public Safety Building. Radke further explained his frustration: "When she has to go to Prince of Wales, let's say for a week, and they have stuff over there, Wrangell is paying 50% of her wage. Well, it's over in Prince of Wales. It's not here. We're gonna – I'm very sympathetic, but it's just… this just didn't work out. We said we'd try for a year, we've tried it. And I think at the state – If the state wants to cover that and let the state cover it, we're the only city in Alaska that's doing it."
At the borough's annual budget adoption (June 27), assembly member Dave Powell offered a solution.
"I want to make – is it OCS, is that what it's called? – I want to make a motion to pull the OCS out of our budget," Powell stated.
And Wrangell's elected leaders unanimously agreed to cut the position's funding.
But it may not be the total end of the OCS position based in Wrangell. Borough Manager Good said he's been in talks with the state, and they're willing to work out a deal.
"I followed up with the Office of Children's Services, and what they're offering is that we would only pay $25,000 versus the $53,000," Good explained at the budget adoption meeting. "So I can either bring that back before the assembly for a budget amendment, or I could, I could eliminate it."
OCS has not responded to requests for comment on the situation.
With the local funding cut for now, though, it's not immediately clear whether the state's half will cover continued services while Wrangell's government tries to finalize what they feel is a better deal. In the meantime, Mayor Gilbert directed the borough manager to bring back a quarter-funding proposal at the borough assembly's next meeting.
Get in touch with KSTK at news@kstk.org or (907) 874-2345.