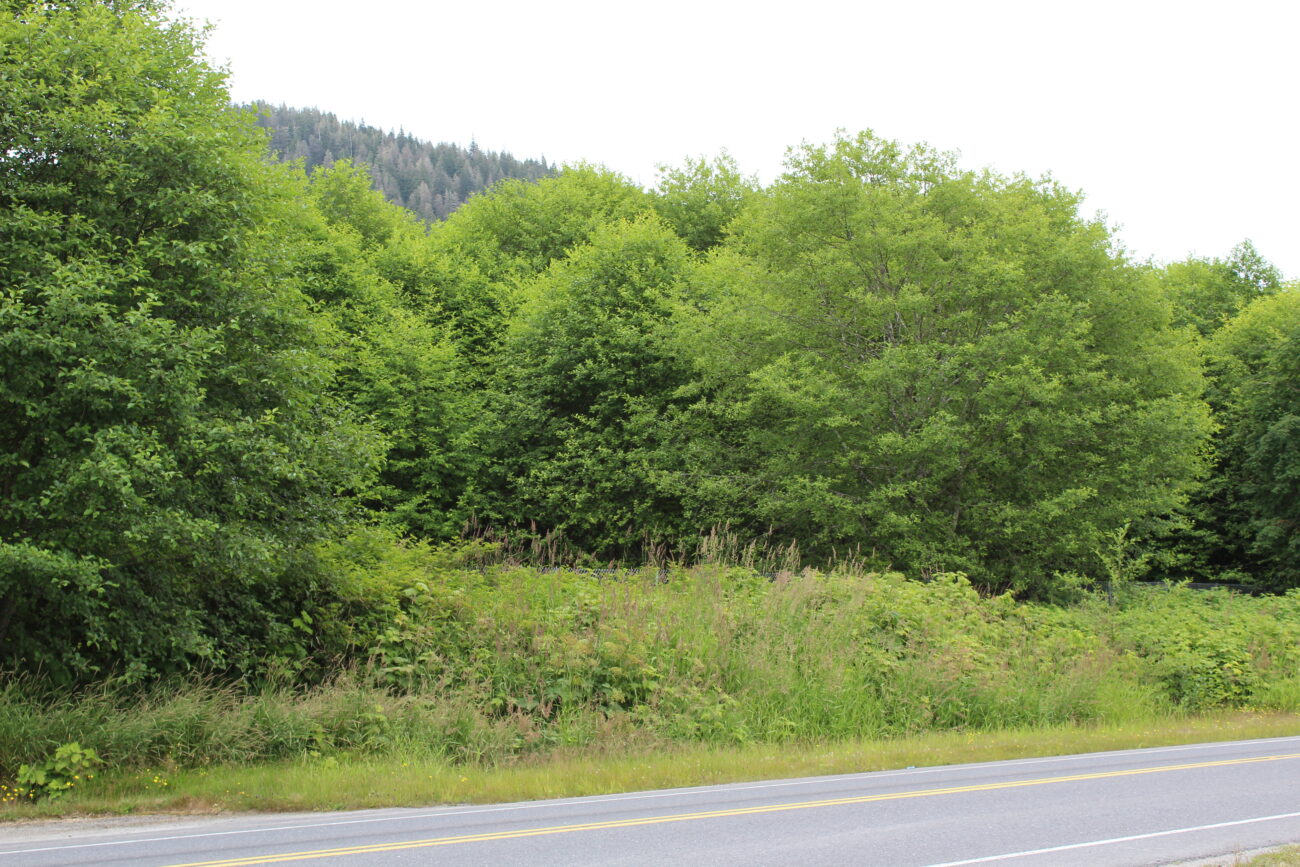 By next year, Wrangell community members could be able to purchase one of more than 20 newly-developed housing lots. The borough is continuing its plan to build a new subdivision at the site of the former Wrangell Institute boarding school, about five miles south of town. It'll be called Alder Top Village after the historic Lingít name for the site, Keishangita.'aan.
Wrangell's Assembly approved funding for the first phase of the project on Thursday (July 6) – a $928,900 contract with Ketchikan Ready Mix & Quarry. Borough manager Jeff Good said the first phase includes removing the chain link fence at the site, clearing alders and monitoring for historic or cultural artifacts at the property after the boarding school's closure.
"This will do the clearing, and then it also starts establishing the roads and does the first dig, which is one of the requirements from the Army Corps of Engineers and also SHPO, the state historical preservation office," Good said, "So it gets those roads cut in, gets the dig done, so that gets us through that first hurdle of actually getting the roads done."
Once the lots are cleared and roads roughed in, the next phase of development will establish actual roads at the site, as well as utility connections.
Borough Mayor Patty Gilbert says the development is much-needed and has been a long time coming: "2010 is where the comprehensive plan identified that Wrangell needed housing, and that the old Institute property would be a good option for that," Gilbert told fellow assembly members, "And then in 2015 is when we began planning in earnest to make that a reality."
According to the contract, the first phase of lot clearing and development should wrap up by the end of October.
Get in contact with KSTK at news@kstk.org or (907) 874-2345.