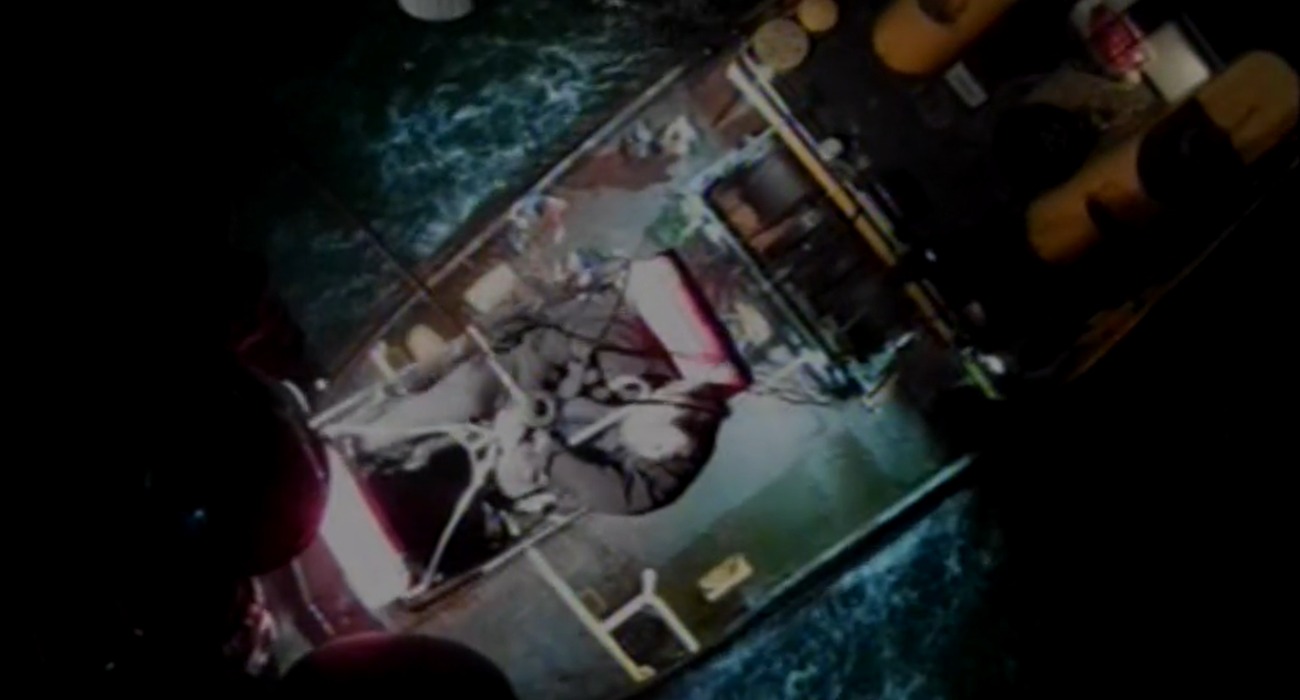 The U.S. Coast Guard medevaced a man from a tugboat near Wrangell early Monday morning (July 10). The tug master, who hasn't been named, was transported to Sitka for medical treatment.
A quarter after 11 p.m. on July 9, the Coast Guard received a call: the master of a tug driving near Wrangell, six miles west of Zarembo Island needed medical help.
"It was at the point where this guy now just needed to get off the boat, he needed a higher level of care," says Lt. Tim Christenson. He was the hoist pilot on the Coast Guard's medevac flight – the pilot maneuvering the MH-60 Jayhawk helicopter while other crew retrieved the tug master. "In this case, he needed to get surgery pretty quickly."
"The initial details were that there was a tugboat captain that had some, some form of a debilitating injury, that might have been happening for a little while now. So it had gotten worse," Christenson explains.
He says the crew from Sitka was in the air about half an hour after the call. They were able to get the tug master to help back in Sitka within a few hours.
"There was an on-call surgeon that fit the bill for what they needed to help this gentleman and we were able to just pull right from the boat and come right back here in Sitka where we came from to start with," Christenson says.
The 99-foot tug Miki Hana and the barge it was pulling was able to continue on its southbound route. Christenson says he understood it would meet additional crew in Ketchikan: "The first mate of that vessel was a very competent Mariner from what we understand," he says, "So he was going to continue to sail that boat with the barge down at Ketchikan."
Christenson says that even though Southeast Alaska has a whole lot of waterways, it's actually less common for the Coast Guard in this area to do a medevac from the water.
"These are the type of calls that we are always ready and geared to do," Christenson says, but: "We don't see as much of it here in Southeast Alaska. We do a lot more of the land-based medical evacuations here."
And while the conditions were a bit windy, Christenson says the medevac went well overall, thanks to his own team and also the quick thinking of the tug's first mate.
"The first mate, like I said, being a very competent mariner, he was able to kind of adjust his course, for a better flying profile for the helicopter," Christenson says. "That just kind of helped us out as well."
He continues: "I think everything worked out very well in the sense of: the good weather, his ability to maneuver the boat, and then my crew in the back are absolutely top-notch and they were able to get in and out of there pretty quickly. I think we were off scene in less than 30 minutes after arriving on scene so very, very quickly executed."
The Coast Guard Air Station Sitka covers the entirety of Southeast Alaska from the Dixon Entrance north to Central Alaska and from the U.S. / Canadian border west to the Gulf of Alaska.
View Coast Guard video from the medevac here.
Get in touch with KSTK at news@kstk.org or (907) 874-2345.