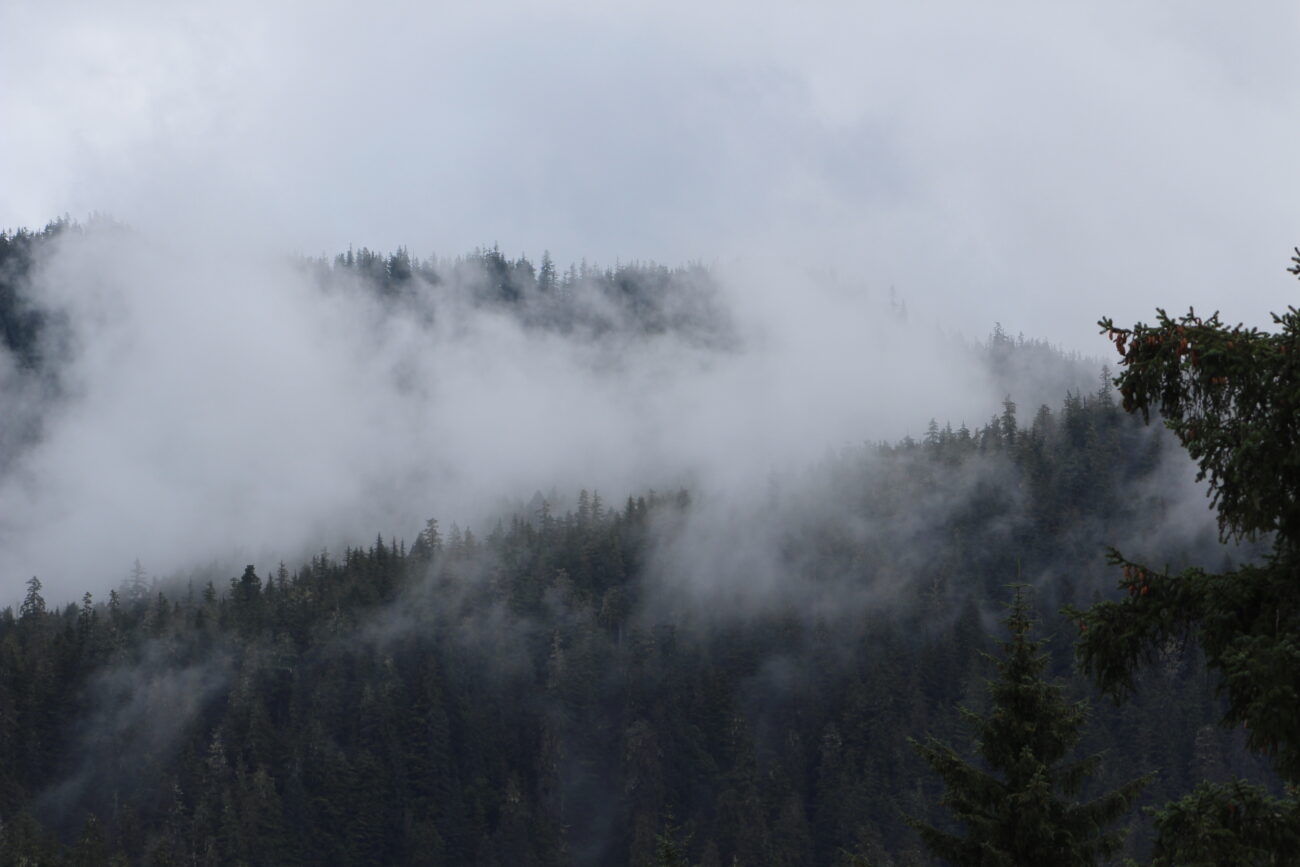 Southeast is expected to have its first big storm of the season over the weekend, with potential gale-force winds and two to three inches of rain.
"We're monitoring this strong storm that's going to be moving into the Gulf of Alaska," says meteorologist Caleb Cravens with the National Weather Service in Juneau. He says it's a shift from the dry weather the region has seen for much of last month. "It's going to be bringing a weather front through the panhandle, bringing moderate to heavy precip, as well as some windy conditions. So it's a kind of a big change from what we've been seeing."
The National Weather Service forecasts the heaviest rainfall Saturday afternoon and evening, with rain letting up a bit in the southern and central Panhandle by Sunday. Cravens says it's likely most areas will see more than two inches of rainfall, with some areas potentially over three inches within a 48-hour period. 
"That sounds like a lot of rain," Cravens says, "But with everyone being so dry, the ground – it's resilient. We are a rainforest, and it's going to soak up a lot of that moisture, and it's going to be able to handle quite a bit of precip. So there isn't a huge concern at this moment for any impacts with the amount of rainfall that we're going to be seeing."
Cravens says the concentrated rainfall could cause rapid rises in small creeks and rivers, but waterways aren't expected to overrun their banks.
In addition to the rainy weather, Cravens says to anticipate higher winds. 
"We could see winds 15 to 20 miles per hour sustained, with higher gusts up to 30, 35 miles per hour at times," he say., "Especially through Sumner Strait there, you'll definitely want to be mindful if you're out on the water, we'll probably see 25- to 30-knot winds out there as well, out of the southeast."
Cravens says the coming storm isn't a cause for major concern. But because it's been a while since Southeast has had a big fall squall, the weather service wants people to be aware of the incoming low-pressure system early.
"Just trying to give people plenty of time to say 'Hey, heads up, this is our first big storm [of the season]. Remember, heavy rain, windy conditions,'" Cravens says.
The National Weather Service will be updating forecasts online (at weather.gov/juneau) and on social media throughout the weekend.
Get in touch with KSTK at news@kstk.org or (907) 874-2345.