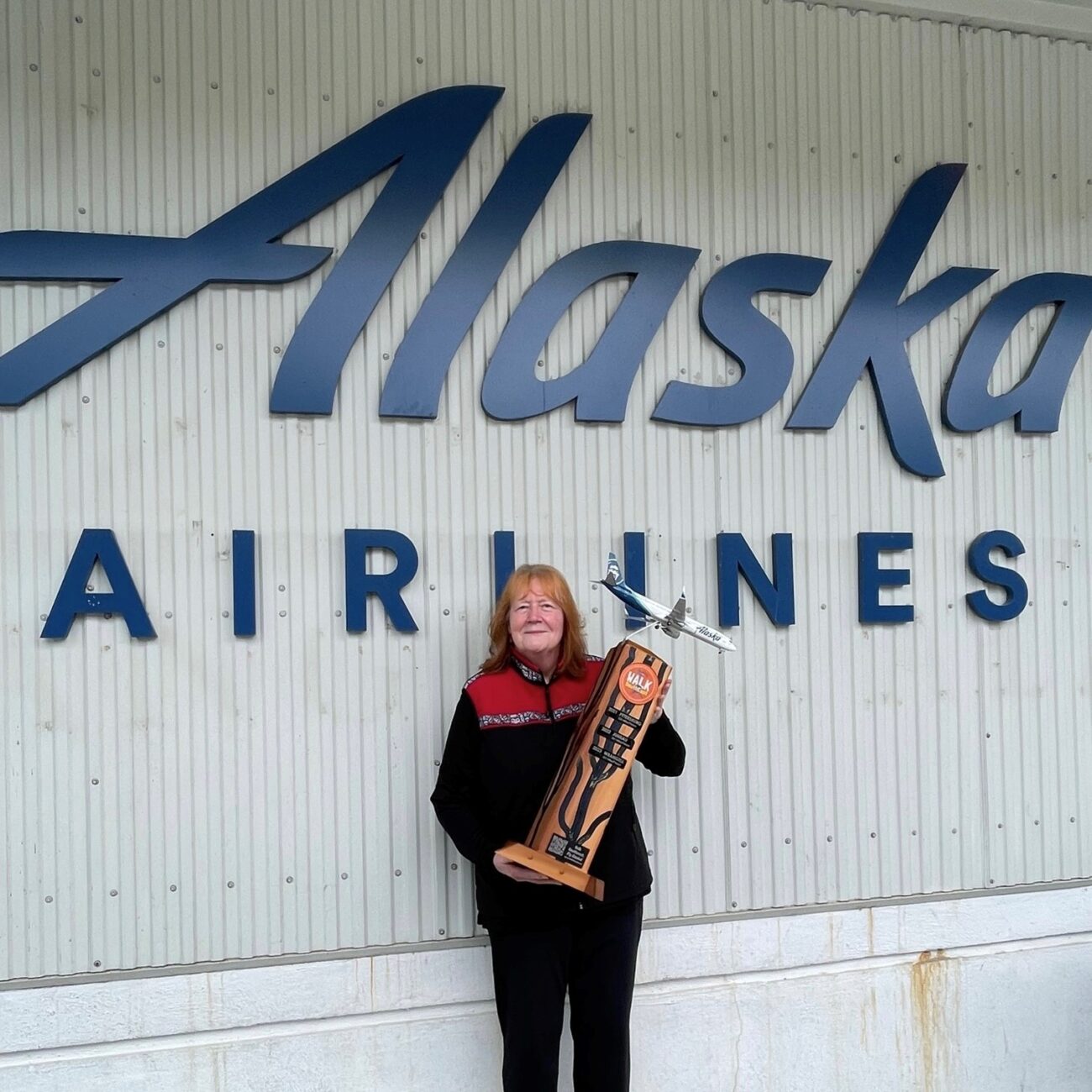 Wrangell residents won a regional Parks & Recreation competition earlier this month, walking hundreds of miles throughout the summer. On average, Wrangell participants in the challenge walked 252 miles – enough distance to walk from Juneau to Wrangell to Ketchikan, with almost two-dozen miles to spare.
Wrangell Parks & Rec Director Lucy Robinson told Wrangell's Assembly at a meeting on September 12 that her department helped localize the competition by
"We did some fun stuff," Robinson told the assembly, "Like we figured out how many miles it was from one of the harbors to the flats and different areas of the Stikine. And then we headed north to Skagway."
The competition is coordinated by Juneau's Parks & Rec Department. It runs from the first of May through the first of September each year. Participants log miles using an app or paper mileage trackers. Miles have to be walked, jogged or run outside, and can't include other outdoor activities like biking or paddling.
Juneau's Parks & Recreation Department started the challenge during the early pandemic as a way to get Juneau residents outside. It then expanded into a friendly community-versus-community competition over the following two years, adding Petersburg, Wrangell and Ketchikan. Next year, Sitka and Skagway are set to join in the challenge.
Alaska Airlines is a major sponsor of the competition – participants who walk over 150 miles are entered to win round-trip tickets with the airline. The trophy for the competition features a miniature Alaska Airlines jet. Wrangell Mayor Patty Gilbert accepted the challenge trophy at the local airport in early September.
"It was an honor," Gilbert said, adding with a laugh: "Except I must confess, as I left the airport terminal, I broke a wing off. So I thought: 'This is great. The mayor accepts a trophy on behalf of Wrangell. And I'm so proud, and break it.'"
Parks & Rec departments from around Alaska will be in Wrangell for the annual Alaska Recreation and Park Association Conference next week (September 20-21).
Robinson, Wrangell's Parks & Rec director, says she's excited to proudly display the repaired trophy and Wrangell's win for all the departments to see, and envy.
Get in touch with KSTK at news@kstk.org or (907) 874-2345.